Samuel Packaging Systems launches second generation of PET bale tie system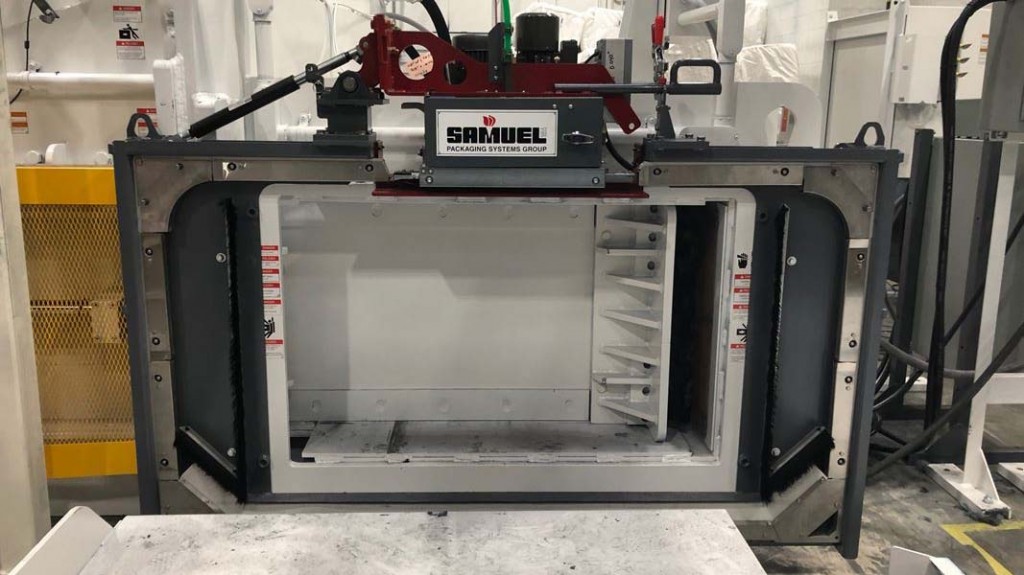 Samuel Packaging Systems Group has introduced their GEN2 PET Bale Tie System. Listening to feedback from current customers as well as the needs of a changing recycling marketplace, Samuel has designed and built the GEN2 system to meet these requirements.
The GEN2 system offers customers safety, reliability and cost savings in an innovative alternative to current wire bale tie systems.
Samuel's polyester strapping offers added safety over wire along with excellent strength and seal performance while providing a consumable material produced with recycled polyester content. The GEN2 bale tie system is plug and play and adaptable with any two-ram baler utilizing the existing controls. Being an all-electric system with no need for hydraulic fluids has eliminated any issues of hydraulic leaks, related maintenance and weather-related problems.
More from Metals Recycling
But we've been successfully sorting paper on the front end with optical sorters since 2005. Why have we been so successful? Because we know it's not JUST about the optical. We focus on your entire operation, so you make the most of your fiber line. Is your optical sorter living up to its potential? Call us at 203-967-1100 for a free system evaluation.
Traditionally, recyclers across Canada have sent a huge percentage of their recovered scrap metal to Hamilton, Ontario, or Pennsylvania in the U.S., via open-top rail cars and truck trailers. The scrap is then melted down and turned into new steel. This is still the case for much of our scrap steel, but recently the growing trend toward containerization has introduced new opportunities for efficient, cost-effective shipping of both non-ferrous and ferrous materials to overseas markets.