How PET plastic is being turned into a nanomaterial for supercapacitors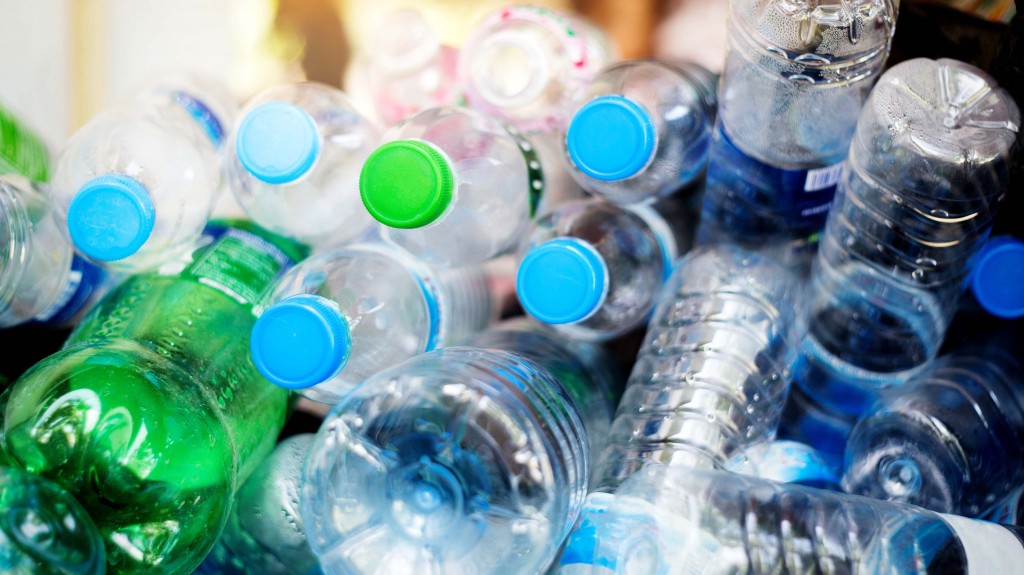 UC Riverside engineers have developed a way to recycle PET plastic waste, such as soda or water bottles, into a nanomaterial useful for energy storage.
Mihri and Cengiz Ozkan and their students have been working for years on creating improved energy storage materials from sustainable sources, such as glass bottles, beach sand, Silly Putty, and portabella mushrooms. Their latest success could reduce plastic pollution and hasten the transition to 100% clean energy.
Though they don't store as much energy as lithium-ion batteries, supercapacitors made from the recycled plastic material can charge much faster, making batteries based on plastic waste a good option for many applications.
"Thirty percent of the global car fleet is expected to be electric by 2040, and high cost of raw battery materials is a challenge," said Mihri Ozkan, a professor of electrical engineering in UCR's Marlan and Rosemary Bourns College of Engineering. "Using waste from landfill and upcycling plastic bottles could lower the total cost of batteries while making the battery production sustainable on top of eliminating plastic pollution worldwide."
In an open-access article published in Energy Storage, the researchers describe a sustainable, straightforward process for upcycling polyethylene terephthalate plastic waste, or PET, found in soda bottles and many other consumer products, into a porous carbon nanostructure.
When tested in the supercapacitor, the material contained the characteristics of both a double-layer capacitor formed by the arrangement of separated ionic and electronic charges, as well as redox reaction pseudo-capacitance that occurs when the ions are electrochemically absorbed onto surfaces of materials.
By "doping" the electrospun fibers prior to carbonization with various chemicals and minerals such as boron, nitrogen, and phosphorous, the team plans to tune the final material to have improved electrical properties.
Learn more about it here (https://news.ucr.edu/articles/2020/08/11/upcycling-plastic-waste-toward-sustainable-energy-storage)
Download the original research article here (https://onlinelibrary.wiley.com/doi/abs/10.1002/est2.201).
More from Plastics Recycling
Single-Ram and II-Ram High-Capacity Balers
At Machinex, we've been designing sorting systems for over 35 years, so we know how essential it is for MRF operators to have a baler they can trust and not worry about its operational reliability. This is why we design and manufacture reliable single-ram and II-ram high-capacity balers to specifically help optimize their operations.
Watch the video of our expert who presents the main features of Machinex balers delivering these important benefits:
Easy & accessible maintenance
Reduced maintenance & bale handling costs
Energy savings
Optimal bale density
For C&D recyclers, waste haulers, demolition contractors and landfills, there is a growing opportunity to profit from rethinking processes. Although every operation is different, by streamlining the front end of the C&D operation processes with purpose-built technologies, recyclers can tap into new end markets, accommodate higher material volumes, stay ahead of regulatory restrictions, increase recovery rates and add commodity revenue, while decreasing labor and other costs.
Download the new eBook to learn about:
Finding opportunities in the alternative to landfilling C&D
How facilities can increase their profits from C&D
Using the right C&D processing technology in the right locations