Cascades Q2 financial report points to positive overall consolidated results
Strong performance highlights resiliency, consolidated results expected to decrease through 2020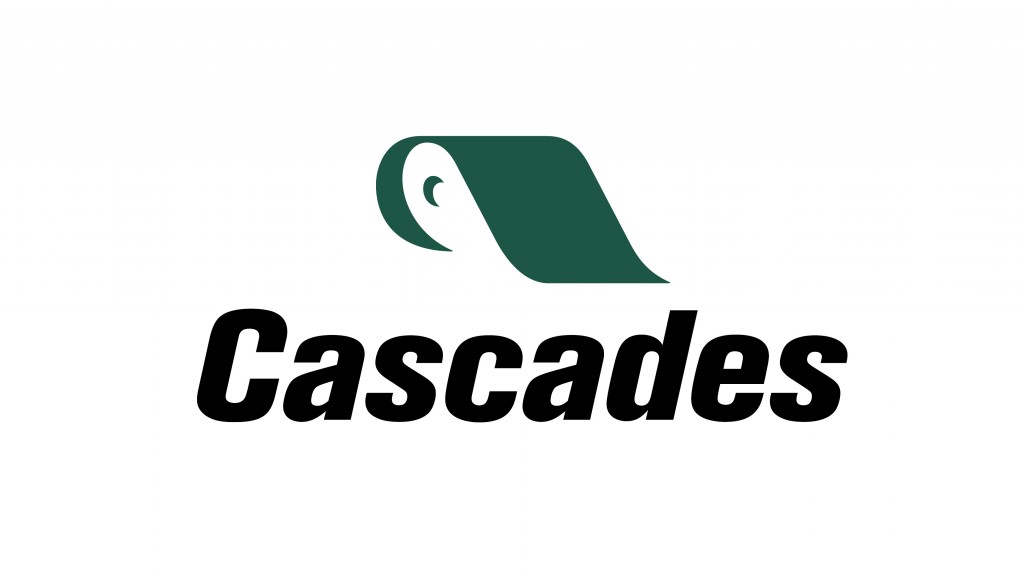 Cascades Inc. the packaging and containers specialist based in Kingsey Falls, Quebec, has released its financial results for the three-month period ending June 30, 2020, citing improved consolidated results based on what the company calls well executed and adapted operations during a challenging second quarter.
According to Cascades, sales in the second quarter decreased by 2% sequentially as the elevated Covid-19 related demand levels present in the first quarter eased. As expected, this resulted in lower volumes in all segments with the exception of specialty products. However, sales increased modestly when compared to the comparable period in 2019, supported by a 12.5% growth in tissue.

Mario Plourde, President and CEO, commented: "Our operations executed and adapted well during the second quarter, delivering improved consolidated results on both a sequential and year-over-year basis. This strong performance resulted in a record quarterly adjusted OIBD for the Corporation, highlighting the resiliency of our business model focused on providing customers with essential, sustainable quality packaging and tissue solutions.
"The ability of our business segments to successfully navigate through the challenging second quarter business environment is a testament to the commitment and hard work of our dedicated employees, and a measurable indication of the operational improvements and cost reduction initiatives being generated by our strategic investments of the past few years," he said.

Cascades Q2 2020 highlights
Sales of $1,285 million (compared with $1,313 million in Q1 2020 (-2%) and $1,275 million in Q2 2019 (+1%))
Operating income of $94 million (compared with of $90 million in Q1 2020 (+4%) and an operating income of $82 million in Q2 2019 (+15%))
Operating income before depreciation and amortization (OIBD) of $169 million (compared with $161 million in Q1 2020 (+5%) and $154 million in Q2 2019 (+10%))
Net earnings per share of $0.57 (compared with $0.24 in Q1 2020 and $0.33 in Q2 2019)
Operating income of $111 million (compared with $90 million in Q1 2020 (+23%) and $84 million in Q2 2019 (+32%))
OIBD of $186 million (compared with $161 million in Q1 2020 (+16%) and $156 million in Q2 2019 (+19%))
Net earnings per share of $0.61 (compared with $0.42 in Q1 2020 and $0.28 in Q2 2019)
Net debt of $2,077 million as at June 30, 2020 (compared with $2,212 million as at March 31, 2020) reflecting favourable foreign exchange variance and solid cash flow from operations and including acquisition of CDPQ's interest in Greenpac Mill ($121 million) realized in the first quarter
Net debt to adjusted OIBD ratio of 3.1x as at June 30, 2020, down from 3.5x at March 31, 2020.
The near-term outlook
Discussing near-term outlook, Mr. Plourde commented, "Looking ahead, we are cautiously optimistic regarding our operational performance given the weighting of our production that falls within essential tissue and packaging segments, and the adaptability demonstrated by our business segments within the challenging business environment. In the near-term, this is counterbalanced by the ongoing potential economic impact related to Covid-19, and evolving consumption trends in end markets that have resulted from the pandemic.
"With this in mind, we are expecting consolidated results to decrease sequentially, as benefits from favourable raw materials pricing are anticipated to be offset by lower expected volumes, notably in the Away-from-Home Tissue business and the usual lower seasonal third quarter volumes in Europe.
"Given continued uncertainty around Covid-19, we are focused on the health and safety of our employees and maintaining flexibility in our operations to meet the evolving product needs of our customers. We are committed in our support of community initiatives helping people navigate the current environment, and continue to work closely with our suppliers and customers being impacted.
"As always, management of our cash flow remains a priority along with reducing operational and SG&A costs. We continue to expect our projected available liquidity levels to meet future requirements including management of our debt level, and will readjust our investment plans should the need become apparent. At this time, we do not have any update on our Bear Island conversion project, for which analysis has continued at a slower pace given current circumstances."