Waste Connections revenue exceeds preliminary expectations for second quarter of 2020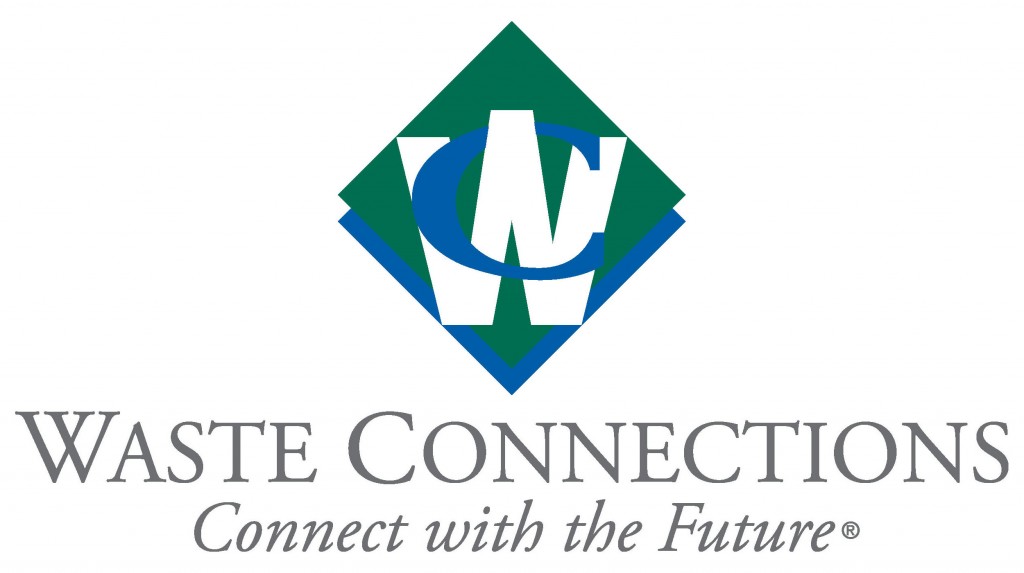 "Strong operational execution and continued recovery in solid waste volumes drove better than expected results in the second quarter. Adjusted EBITDA* margin for solid waste collection, transfer and disposal expanded year over year in spite of significant COVID-19-related costs incurred during the quarter. In fact, the reported year-over-year margin decline in the period was entirely attributable to reduced E&P waste activity, as underlying solid waste margin expansion more than offset over $20 million in incremental COVID-related costs, primarily related to frontline supplemental wages, and the margin dilutive impact of acquisitions in the quarter. These results reflect the resilience of our underlying solid waste business as well as the dedication and commitment of our employees, who have maintained a focus on the health, safety and welfare of their colleagues, service continuity, expense management and community support, all while enduring the many challenges and hardships resulting from the pandemic," said Worthing F. Jackman, President and Chief Executive Officer.
Mr. Jackman added, "At the onset, we believed our preparedness and execution during this pandemic would leave us better positioned when we emerged from it. Although only in the early stages of a recovery, we already are pleased to provide our outlook for the full year above the preliminary expectations we had communicated in May. We remain encouraged by the pace of acquisition dialogue and are on track for another solid year of acquisition activity. Our strong operating performance, free cash flow generation and balance sheet strength keep us well-positioned during this uncertain period for additional acquisitions and incremental opportunistic capital investments, while maintaining our flexibility to increase the return of capital to shareholders."
Financial impact from COVID-19
During the second quarter of 2020, business was impacted by COVID-19 due to a reduction in revenue primarily in solid waste commercial collection and solid waste transfer and disposal resulting from a slowdown in activity associated with shelter-in-place or other closure restrictions or requirements imposed in response to the COVID-19 pandemic. Commercial collection activity slowed down in certain markets due to service reductions or suspensions by customers whose business activity was curtailed by such measures, with third party transfer and disposal volumes and roll-off activity typically following similar patterns, and some of the declines in E&P waste activity may also be related to COVID-19. The impacts to solid waste activity that we experienced during the second quarter varied by geography, the size and customer mix in each market, and the timing and extent of shutdown requirements and reopening policies across markets. In some markets, the impacts abated during the second quarter, as reopenings resulted in increased service requirements by commercial customers and higher landfill volumes and roll-off activity; in other cases, where reopenings were delayed, the improvements were less pronounced.
Through the second quarter, about 53% of solid waste commercial customers and 42% of associated revenue in competitive markets we track that had suspended or reduced service had reached out for a resumption in service or increase in frequency, up from 12% and 9%, respectively, in early May. Volumes in all solid waste regions exceeded preliminary expectations, resulting in solid waste revenue down 5.3% year over year on a same store basis in the second quarter, about 70 basis points better than the preliminary expectations we provided in May. Moreover, excluding the most impacted markets in the Northeast and Canada, where closures were widespread and volumes were most impacted, solid waste revenues in the quarter were down 1.3% year over year on a same store basis.
In July, revenue on a reported basis declined approximately 1.9% year-over-year, or approximately 4.7% excluding acquisitions completed since the year ago period, and adjusted EBITDA margin declined an estimated 70 basis points year over year. Reduction in E&P waste activity accounted for the entire year over year decline in revenue and exceeded the estimated adjusted EBITDA margin decline for the month. Solid waste collection, transfer and disposal revenue was down approximately 2.4% year over year on a same store basis in July, or up 0.5% excluding Canada and the Northeast U.S. To date, about 60% of solid waste commercial customers and 50% of associated revenue in competitive markets we track that had suspended or reduced service have reached out for a resumption in service or increase in frequency.
The ultimate impact of the COVID-19 outbreak on business, results of operations, financial condition and cash flows will depend largely on future developments, including the duration and spread of the outbreak in the U.S. and Canada, its severity, the actions to contain the novel coronavirus or treat its impact, and how quickly and to what extent normal economic and operating conditions can resume.
2020 outlook
Waste Connections also provided its outlook for 2020, which assumes no significant change in underlying economic trends. The company's outlook excludes any impact from additional acquisitions that may close during the year, and expensing of transaction-related items. The outlook provided below is forward looking, and actual results may differ materially depending on risks and uncertainties.
Revenue is estimated to be approximately $5.325 billion.
Net income attributable to Waste Connections is estimated to be approximately $184 million, and adjusted EBITDA* is estimated to be approximately $1.610 billion, or about 30.2% of revenue.
Capital expenditures are estimated to be approximately $550 million.
Net cash provided by operating activities is estimated to range between $1.344 billion and $1.374 billion, and adjusted free cash flow is estimated to range between $805 million and $835 million, or between approximately 50.0% and 52.0% of adjusted EBITDA.
Company info
Related Articles
Traditionally, waste management companies have operated using a simple "management of waste" approach to operating a MRF. Throughput targets and continuous operation (minimal downtime) were the main driving forces. The industry has changed however, and the focus moving forward is now on optimizing system performance and reliability, in conjunction with increasing recycling rates and a drive for a "greener" and more sustainable tomorrow.
When considering the addition of, or upgrade to, an "intelligent" MRF, for municipalities or private operators, the main factors should always be the client's (operator) current requirements, and evolving market needs, which include throughput, reliability, output quality, and adaptability. Equally important is a full understanding of what is really expected from any proposed system. Having an engaged and focused mindset for the project with the client from the beginning, will impact and drive the entire design process. This then impacts the overall project result, through to the productive, efficient, ongoing operation of the facility itself.