Frontline Machinery is named B.C. dealer for Terex Cedarapids portable and modular product range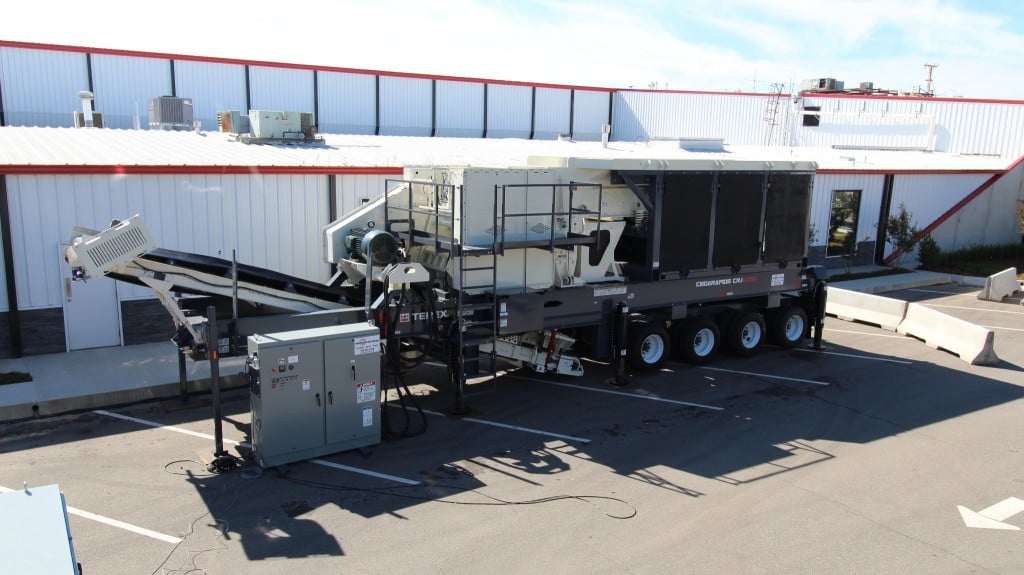 Cedarapids has added Frontline Machinery as an authorized dealer in British Columbia. In this area, Frontline Machinery will be responsible for sales of the Cedarapids portable and modular product range.
David Quail, Business Line Director for Terex MPS said, "We are excited to welcome Frontline Machinery to our distribution network. Their strong rental fleet focus will be a great complement to our portable and modular equipment."
Daryl Todd, President, Frontline Machinery, remarked, "We will be stocking a number of the common and more popular models and sizes of jaw, cone and screen plants; other more specialized or unique plants will be brought in upon request. This new range increases the ability to better service our customers who are looking for portable and modular higher capacity crushing and screening systems."
Frontline Machinery is a family owned and operated mobile heavy equipment supplier, specializing in aggregate processing, wood, biomass, and waste recycling industries since 2013.
More from Industry News
Single-Ram and II-Ram High-Capacity Balers
At Machinex, we've been designing sorting systems for over 35 years, so we know how essential it is for MRF operators to have a baler they can trust and not worry about its operational reliability. This is why we design and manufacture reliable single-ram and II-ram high-capacity balers to specifically help optimize their operations.
Watch the video of our expert who presents the main features of Machinex balers delivering these important benefits:
Easy & accessible maintenance
Reduced maintenance & bale handling costs
Energy savings
Optimal bale density
For C&D recyclers, waste haulers, demolition contractors and landfills, there is a growing opportunity to profit from rethinking processes. Although every operation is different, by streamlining the front end of the C&D operation processes with purpose-built technologies, recyclers can tap into new end markets, accommodate higher material volumes, stay ahead of regulatory restrictions, increase recovery rates and add commodity revenue, while decreasing labor and other costs.
Download the new eBook to learn about:
Finding opportunities in the alternative to landfilling C&D
How facilities can increase their profits from C&D
Using the right C&D processing technology in the right locations