Technology suite from Rubicon helps city governments run more sustainable waste and recycling operations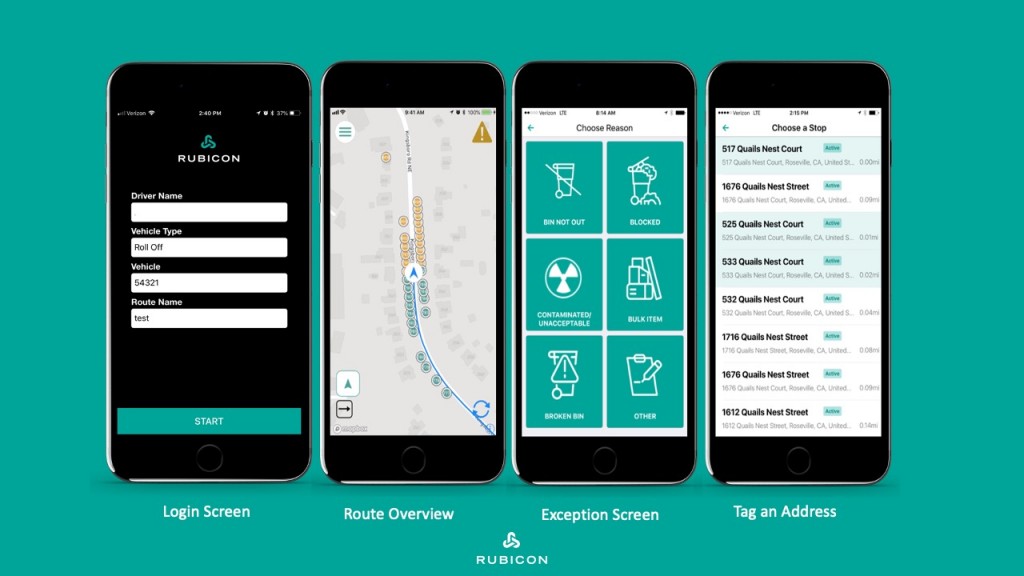 Designed to improve service and reduce costs, RUBICONSmartCity equips city partners with a full-service software system for managing municipal waste and recycling collection in residential and commercial settings.
Waste and recycling collection is one of the largest annual expenses that city governments face. The data and insights collected by RUBICONSmartCity deliver direct taxpayer savings for cities. Rubicon's inaugural Environmental, Social, and Governance (ESG) Report highlighted the potential for over $200 million in taxpayer savings across American cities during a ten-year time horizon.
Through its partnership with Rubicon and the deployment of RUBICONSmartCity, the City of Montgomery, AL earned a Smart 50 Award, a program which annually recognizes the 50 most transformative smart city projects across the world.
"Rubicon's mission is to end waste, in all of its forms," said Michael Allegretti, Chief Strategy Officer at Rubicon. "By offering RUBICONSmartCity on the Geotab Marketplace, our goal is to help current and prospective customers streamline their waste and recycling operations to accomplish sustainability goals, especially now, as so many cities are operating remotely and seeking immediate solutions for remote fleet management."
Company info
2440 Winston Park Drive
Oakville, ON
CA, L6H 7V2

Website:
geotab.com
Phone number:
416-434-4309
Read more
Related Articles
For C&D recyclers, waste haulers, demolition contractors and landfills, there is a growing opportunity to profit from rethinking processes. Although every operation is different, by streamlining the front end of the C&D operation processes with purpose-built technologies, recyclers can tap into new end markets, accommodate higher material volumes, stay ahead of regulatory restrictions, increase recovery rates and add commodity revenue, while decreasing labor and other costs.
Download the new eBook to learn about:
Finding opportunities in the alternative to landfilling C&D
How facilities can increase their profits from C&D
Using the right C&D processing technology in the right locations