Mack Trucks extends uptime bundle at no cost to owners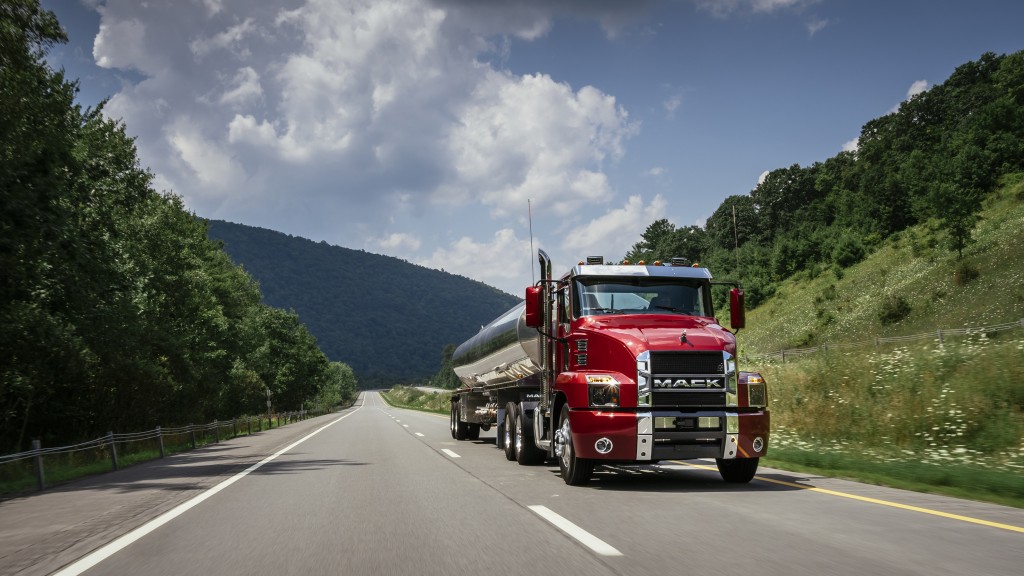 Mack Trucks has extended its Mack GuardDog Connect uptime service and support bundle at no cost through the end of the year or a minimum of three months, whichever is longer, for customers with packages expiring May 1, 2020 to Dec. 31, 2020.
Included in the bundle is Mack GuardDog Connect, Mack's fully integrated telematics solution. Customers also have access to Mack OneCall, Mack's 24/7 customer support and x, Mack's web-based service management program. Mack Over The Air remote software updates are included, as well.
GuardDog Connect enables Mack Over The Air, offering remote software updates for powertrain components and vehicle parameters for Mack trucks equipped with 2017 or newer Mack engines. Updates are scheduled for when it works best for the customer. In February, Mack announced driver-activated updates, enabling customers to initiate onboard updates through the vehicle instrument cluster whenever and wherever it's most convenient for them. This feature will be available in the fourth quarter of 2020.
More from Collection & Hauling
But we've been successfully sorting paper on the front end with optical sorters since 2005. Why have we been so successful? Because we know it's not JUST about the optical. We focus on your entire operation, so you make the most of your fiber line. Is your optical sorter living up to its potential? Call us at 203-967-1100 for a free system evaluation.
Traditionally, recyclers across Canada have sent a huge percentage of their recovered scrap metal to Hamilton, Ontario, or Pennsylvania in the U.S., via open-top rail cars and truck trailers. The scrap is then melted down and turned into new steel. This is still the case for much of our scrap steel, but recently the growing trend toward containerization has introduced new opportunities for efficient, cost-effective shipping of both non-ferrous and ferrous materials to overseas markets.