MG Recycling partners with OBC for exclusive distribution in Canada
Italian-based scrap metal plant manufacturer now more accessible to North American market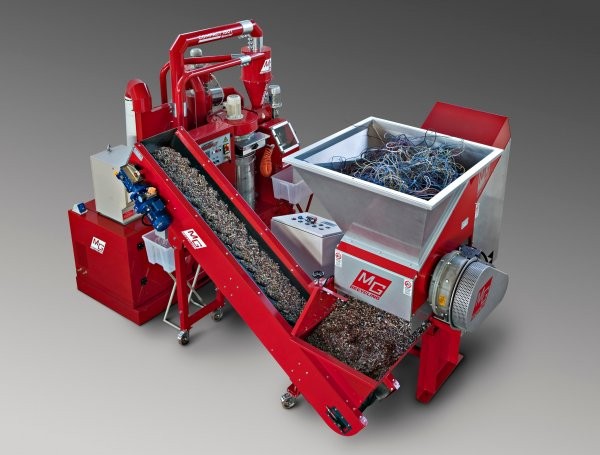 To better serve the important North American market, MG Recycling has partnered with OBC Baling Equipment as their exclusive distributor throughout all of Canada. Strategically located in Cleveland, Ohio, OBC can efficiently support the sales and service requirements for Canadian customers.
A global leader in the design and construction of aluminum, copper and other scrap metal plants, MG Recycling has more than thirty years of experience developing technology and innovation for improving the efficiency and profitability of scrap metal processors. Manufactured at their Bondeno, Italy facility, MG Recycling offers a wide range of shredders, granulators and pulverizers, and maintain their standing in this tremendously competitive industry through continuous investment in research and development.
OBC Baling Equipment works with their customers to identify, prescribe and implement equipment solutions for scrap metal and other material processing applications. With the additional benefit of MG Recycling's product line, OBC customers in Canada can be assured of receiving the widest option of leading equipment.
"The innovation and performance of MG Recycling speaks for itself," praised Mike McChrystal, president and owner of OBC. "We are very pleased to have this opportunity to represent them in the Canadian market, and look forward to this as the beginning of a very mutually beneficial relationship."