Cronimet's Kevin Santoro elected as new CARI Chair
Canadian Association of Recycling Industries June AGM included a review of last year's progress and a look ahead to challenging times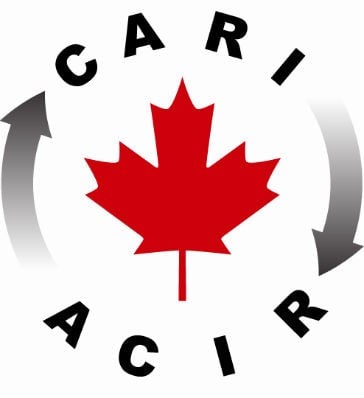 In his opening remarks as Chair to CARI and its members, Santoro, a senior trader at Cronimet Corporation based out of Pittsburgh, Pennsylvania, and CARI's U.S. representative and board member since 2014, stressed the importance of communication as a priority over the coming year.

In the wake of the COVID-19 crisis and post-pandemic economy, he said our industry will face new challenges in the coming years. "The many updates and bulletins that CARI shared during the early days of the COVID-19 crisis were a valuable resource for many of our members and an excellent example of what effective communication can offer.
"As Chair, my priority will be to improve the communication flowing in both directions between CARI and the CARI membership. I would like to see expanded use of social media and other platforms to give the membership a timely and complete account of all that CARI does on its behalf."
Other new directors elected to the CARI Executive Committee include: Vice-chair - Helene Dalton, Schnitzer Steel Canada; Secretary/Treasurer - Peter Racco, Ram Iron and Metal Inc.; and Past-chair - Matt Zubick, John Zubick Ltd.

In his final address as Chair, Matthew Zubick noted how much change had occurred in the past two years and particularly during the COVID-19 pandemic. He pointed to the development of regional information pages and COVID-19 provincial pages on the CARI website as progress toward making CARI a "one-stop resource that would help members navigate the various rules and regulations for our industry."
Zubick said over the course of his term CARI has increased press coverage, expanded its social media presence and "worked to educate federal and provincial government representatives about who we are and what we do."

In her President's report, CARI President Tracy Shaw stressed the central role of advocacy in CARI's many activities and summarized a number of achievements on that front from the past two years.

She said at the provincial level, the majority of CARI's lobbying efforts were focused on stewardship and circular economy programs, which are expanding in all provinces. and emphasized that all "programs must recognize recyclers as the problem-solvers, not the problem."
At the national level, Shaw pointed out CARI's many advocacy efforts with feedback on proposed regulations for processing mercury-containing lamps, on proposed amendments to the Prohibition of Certain Toxic Substances Regulations, and on the Canada-wide Action Plan on Zero Plastic Waste.
"We also continued international advocacy efforts on issues including amendments to the Basel Convention and China's expanding list of banned and restricted scrap imports," said Shaw. "Proposed changes to the Annexes of the Basel Convention have the potential to redefine recycling activities at the global level, so it is essential that CARI remains active on this issue."
Shaw concluded with a summary of CARI's efforts during the COVID-19 global shutdown, saying "First, we reached out to federal, provincial, and municipal leaders to ensure that our members were declared essential—and we succeeded."
Going forward, Shaw said "CARI is working with Natural Resources Canada to ask the Federal Government to support the recycling industry coming out of this crisis, to promote a more efficient recycling industry in Canada, and to advance recycling as a feature of product design." RPN