DS Smith producing recycled cardboard cutout sports fans to fill empty stadiums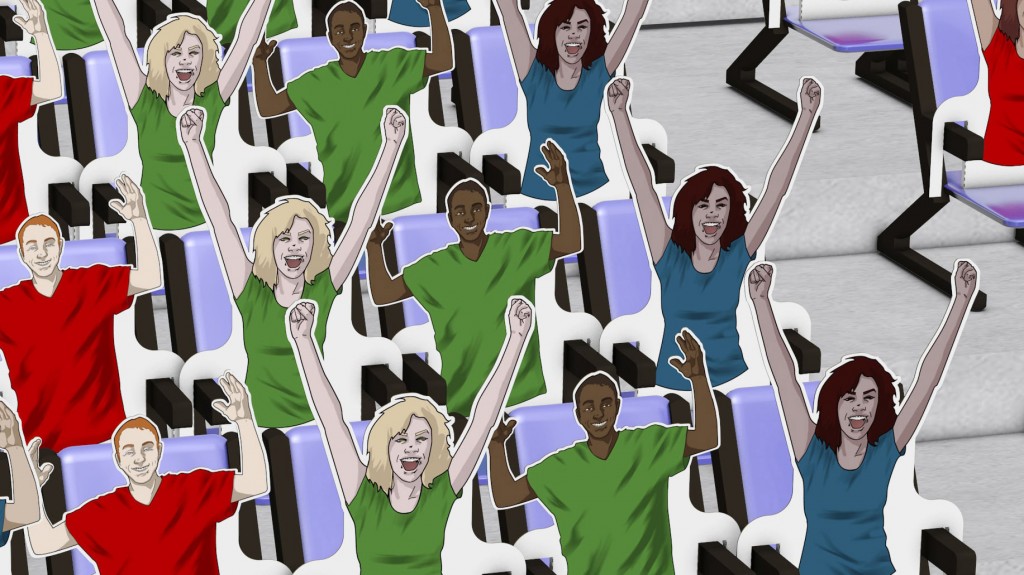 DS Smith, a provider of sustainable corrugated packaging, has readied production of fully recyclable "replacement" fans, made from recycled cardboard, for use at U.S. sports arenas forced to limit attendance.
The company has launched its design and manufacturing plans, which includes an initial approach to the National Basketball Association, Major League Baseball and Major League Soccer - offering quick, reliable and sustainable options for teams wanting to fill empty venues.

The sustainable fanbase consists of water-resistant cutouts for outdoor venues, made from DS Smith's patented Greencoat, a wax-free, 100% recyclable material. The indoor cardboard fans will be fully recyclable as well.

In the UK, the company is already is producing customized, branded "fans," made of recycled, corrugated material. They easily slip over stadium seats, and soccer clubs in Europe are allowing the replica supporters to be displayed during matches.
DS Smith is the first U.S. manufacturer to unveil large-scale, sustainable, recycled cardboard production plans to create mock fans for the North American sports industry, and will make likenesses of cheering male and female fans at its newly opened packaging plant in Lebanon, Indiana, and another in Columbia, South Carolina. The company says the recycled cardboard constructed fans will have arms raised, some in a V for victory, and with in-house pre-print capabilities, they can be custom designed in a combination of tones, in solid or striped clothing to match team colours, and even holding images of a foam finger or baseball bat.
According to DS Smith, besides approaching pro sports leagues, they will reach out to universities, high schools and others eager to fill seats. The Indiana plant, for example, can produce more than 50,000 durable, recycled, corrugated fans in an eight-hour shift.
More from Industry News
Single-Ram and II-Ram High-Capacity Balers
At Machinex, we've been designing sorting systems for over 35 years, so we know how essential it is for MRF operators to have a baler they can trust and not worry about its operational reliability. This is why we design and manufacture reliable single-ram and II-ram high-capacity balers to specifically help optimize their operations.
Watch the video of our expert who presents the main features of Machinex balers delivering these important benefits:
Easy & accessible maintenance
Reduced maintenance & bale handling costs
Energy savings
Optimal bale density
For C&D recyclers, waste haulers, demolition contractors and landfills, there is a growing opportunity to profit from rethinking processes. Although every operation is different, by streamlining the front end of the C&D operation processes with purpose-built technologies, recyclers can tap into new end markets, accommodate higher material volumes, stay ahead of regulatory restrictions, increase recovery rates and add commodity revenue, while decreasing labor and other costs.
Download the new eBook to learn about:
Finding opportunities in the alternative to landfilling C&D
How facilities can increase their profits from C&D
Using the right C&D processing technology in the right locations