CARE report details progress in carpet recycling rates, technological advances
2019 carpet recycling rate in California up 25% compared to 2018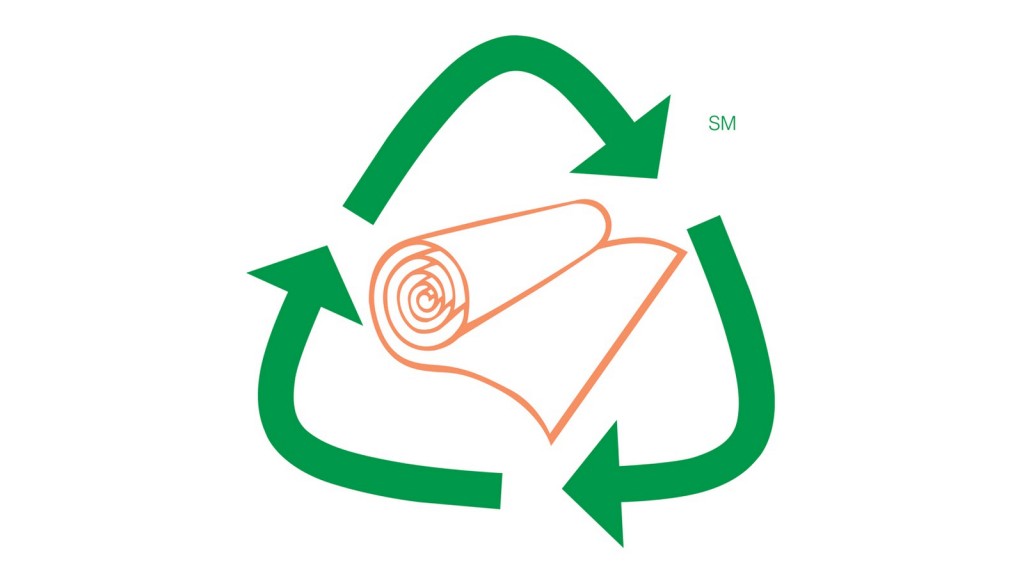 Carpet America Recovery Effort (CARE) has released its 2019 Annual Report detailing the carpet recycling industry's progress despite growing headwinds in 2020.
In 2019, CARE administered a $35 million operational budget, comprising core operations to serve its members, along with the Voluntary Product Stewardship Program (VPS) and the California Carpet Stewardship Program. Progress in 2019 included:
Voluntary Product program highlights
More than $2 million was paid in VPS subsidies in 2019.
Total gross U.S. collections were 335 million pounds, up from 281 million pounds in 2018.
98% of the post-consumer carpet collected was processed in the United States.
California Carpet Stewardship Program highlights
82.1 million pounds of post-consumer carpet was collected before it could go to landfill.
58 million pounds of recycled output was produced (up 18% from the 49.3 million pounds recycled in 2018).
The overall 2019 California carpet recycling rate was 19.1%, up 25% versus 2018.
Positive news in 2019 included new members joining the recycling effort, new technology introduced, and new products being developed and brought to market. Of particular note is the advance of chemical recycling and the volume of recycled material it could command once fully implemented.
The report also includes a brief update on events in 2020, summarized as follows.
"Unfortunately, the carpet industry was not immune to the recession, which resulted in plant closures and more than 10,000 jobs lost or furloughed. A difficult decision was made by the carpet industry leadership to terminate the VPS program effective June 30, 2020 to help offset lost revenues. This challenge is compounded by the potential for additional COVID-19 impacts as the economy moves to restart in the later part of Q2. Of equal concern is the loss of carpet recyclers and associated infrastructure during this recession."
See the full CARE 2019 Annual Report here.
More from Industry News
Single-Ram and II-Ram High-Capacity Balers
At Machinex, we've been designing sorting systems for over 35 years, so we know how essential it is for MRF operators to have a baler they can trust and not worry about its operational reliability. This is why we design and manufacture reliable single-ram and II-ram high-capacity balers to specifically help optimize their operations.
Watch the video of our expert who presents the main features of Machinex balers delivering these important benefits:
Easy & accessible maintenance
Reduced maintenance & bale handling costs
Energy savings
Optimal bale density
For C&D recyclers, waste haulers, demolition contractors and landfills, there is a growing opportunity to profit from rethinking processes. Although every operation is different, by streamlining the front end of the C&D operation processes with purpose-built technologies, recyclers can tap into new end markets, accommodate higher material volumes, stay ahead of regulatory restrictions, increase recovery rates and add commodity revenue, while decreasing labor and other costs.
Download the new eBook to learn about:
Finding opportunities in the alternative to landfilling C&D
How facilities can increase their profits from C&D
Using the right C&D processing technology in the right locations