Waste Connections 2020 first quarter revenue up by over 8 percent​
CEO Jackman feeling well positioned for challenges to come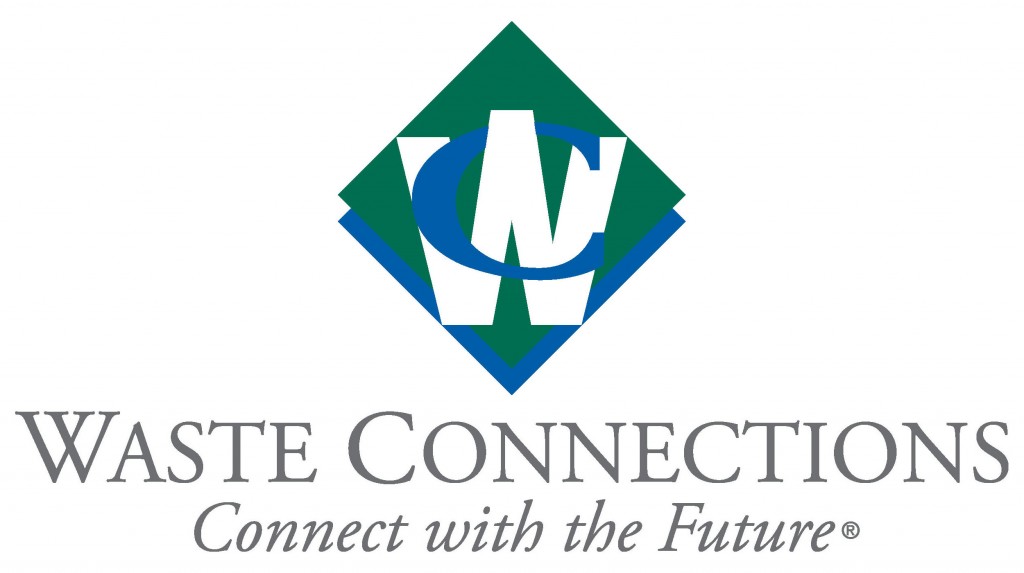 Waste Connections is pointing to strong results for the first quarter of 2020, including revenue of $1.352 billion, up 8.7 percent from 2019. The company is also reporting 5.2% price + volume growth, and is encouraged overall by improving solid waste trends, while noting that the full effects of COVID-19 won't be fully recognized until the 2nd quarter.
"We couldn't be any prouder of our Company's preparedness for and execution during this pandemic, which should leave us well-positioned when we emerge from it," commented Worthing F. Jackman, President and CEO. "An extremely strong start to the year, which had put us firmly on track to exceed our outlook, was interrupted in March by measures taken across the U.S. and Canada to limit or control the spread of COVID-19."

He said that in spite of the resulting significant slowdown in economic activity and impact to revenue, Waste Connections exceeded their first quarter outlook for adjusted EBITDA and delivered adjusted free cash flow of $235.7 million, or 17.4 percent of revenue and 57.7 percent of adjusted EBITDA, while also shifting their focus to one of preparedness.
"We recognized going into this period of uncertainty that communities would be counting on us as an essential services provider, and we on each other, to honor our commitments," continued Jackman. "Protecting the health, safety and welfare of our employees has guided every decision we've made, knowing that reducing employee concerns regarding income, healthcare and family obligations would be critical to providing exceptional service. Our operating performance during this period reflects the benefit of that focus and is a testament to the dedication and tireless efforts of every Waste Connections employee, whether in the field or working remotely, which have been truly inspirational."
Mr. Jackman added, "We believe the financial impact of the COVID-19 outbreak and the pace of recovery remain uncertain at this time. The severity and duration of varying impacts across markets, the shape of any economic recovery, and any additional acquisitions completed during the year will influence the extent to which our results are impacted. However, assuming that April reflects the depths of any impact, we are encouraged that revenue on a reported basis for the month declined 6.0% year-over-year, or 1.4% excluding Canada and the Northeast U.S., which were hardest hit, and solid waste trends have improved sequentially late in the month and into early May; a continuing economic recovery should reduce the revenue impact going forward. An approximate 20% reduction in budgeted capital expenditures for the year and various cost controls will help offset a portion of the high margin decremental and flow thru associated with both pandemic-related decreases in commercial collection activity and transfer and landfill volumes and a reduction in E&P waste activity.
"Waste Connections is well-positioned to navigate this unprecedented period," concluded Jackman. "We remain disciplined in executing our growth strategy and believe the strengths of our culture, our people and our financial profile will continue to differentiate our execution and financial performance."
Financial Impact from COVID-19
During the first quarter of 2020, Waste Connections says their business was impacted by COVID-19 due to a reduction in revenue primarily in solid waste commercial collection and solid waste transfer and disposal resulting from a slowdown in activity associated with shelter-in-place or other closure restrictions or requirements imposed in response to the COVID-19 pandemic.
The company states in its latest report: "This impact to our business occurred in March, when commercial collection activity slowed down in certain markets due to service reductions or suspensions by customers whose business activity was curtailed by such measures, with third party transfer and disposal volumes typically following similar patterns to hauling activity. In addition, and to a lesser extent, solid waste roll-off revenue was impacted in some markets, and year-over-year revenue reductions in our E&P segment resulting primarily from the drop in the value of crude oil due to increased global supplies may also be related to COVID-19.

"The impacts to solid waste activity that we experienced during March varied by geography, the size and customer mix in each market, and the timing and extent of shutdown requirements across markets. In general, our markets in Canada and the Northeast U.S. were hardest hit. In the aggregate, the slowdown in activity is estimated to have resulted in a decline of approximately $12 million in revenue, with an estimated impact of approximately 20 basis points to adjusted EBITDA margin, resulting in an impact of approximately two cents per diluted share in the quarter. As a result of the expected continued slowdown in activity levels, we reduced projected 2020 capital expenditures by approximately $110 million."
Looking ahead, Waste Connections says the second quarter is expected to be the first full quarter to reflect the impacts from COVID-19, and that the ultimate impact of the COVID-19 outbreak on their business, including results of operations, financial condition and cash flows, will depend largely on future developments, including the duration and spread of the outbreak in the U.S. and Canada, its severity, the actions to contain the novel coronavirus or treat its impact, and how quickly and to what extent normal economic and operating conditions can resume, all of which are uncertain and cannot be predicted at this time.
April 2020
-In April, revenue on a reported basis declined 6.0% year-over-year, or approximately 9.3% excluding acquisitions completed since the year ago period.
-Adjusted EBITDA margin in April declined an estimated 200 basis points year-over-year primarily due to incremental costs related to COVID-19 and, to a lesser extent, a reduction in E&P waste activity.
-Solid waste collection, transfer and disposal revenue was down 6.9% year-over-year on a same store basis, or down 3.2% excluding Canada and the Northeast U.S., which were hardest hit, and recent trends suggest that such comparisons in subsequent months should show sequential improvement.
-In late April, we saw mid to high single digit percentage upticks off of weekly lows in solid waste landfill volumes and roll-off activity, with over 70% of locations showing improvement.
-Additionally, about 12% of solid waste commercial customers and 9% of associated revenue in competitive markets we track that had suspended or reduced service due to COVID-19, have since reached out for either a resumption of service or an increase in frequency.
-E&P waste revenue in April was $14.2 million, down 33% from the prior year.
Waste Connections will be hosting a conference call related to first quarter earnings on May 7th at 8:30 A.M. Eastern Time, open to the public, and which will be broadcast live over the Internet through a link on the Company's website at www.wasteconnections.com. A playback of the call will be also available on the Company's website.

Company info