Norseman Structures and Lindab agree on business relationship for fabric building solutions in Europe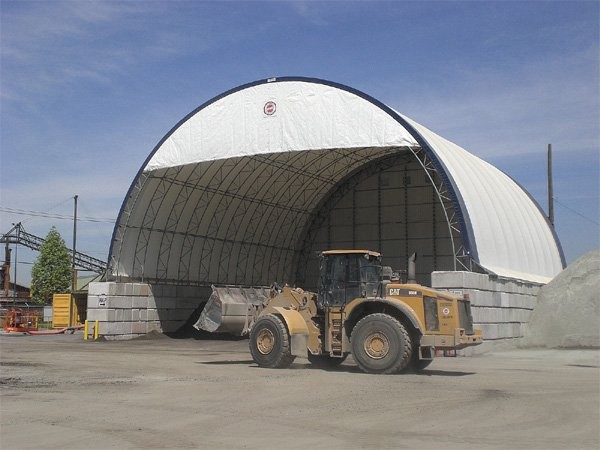 Norseman Structures and Lindab, a leading and well-known ventilation and building products company in Europe, have recently entered into a strategic business relationship agreement for fabric covered building solutions. The agreement involves a future cooperation whereby Norseman Structures will take a further step into the European market.
Ron Bryant, President & CEO, Norseman Structures comments: "We are very excited about forming a working relationship with Lindab that will combine the strengths of our two companies to offer a new approach for innovative building solutions. Lindab is a strong, prominent building company that aligns with Norseman and our future business plans extremely well."
For Lindab, the company says this new cooperation will enlarge its product range by providing fabric building solutions from Norseman to Lindab's customers and extensive network of Builder dealers in Europe.
Lindab develops, manufactures, markets and distributes products and system solutions primarily in steel for simplified construction and improved indoor climate. The business is carried out within three business areas, Ventilation, Building Components and Building Systems. The products are characterised by their high quality, ease of assembly, energy efficiency, consideration towards the environment, and are delivered with high levels of service. Altogether, this increases customer value.
Norseman Structures is a well-reputed fabric building company and a division of Norseman Inc. Norseman has been manufacturing and selling building enclosure systems since the 1960s and is a major supplier of fabric buildings and drilling rig enclosures systems to the Oil and Gas, waste & recycling, and other commercial markets. From project concept to completion, Norseman Structures is committed to a quality product, excellent value and superior service in the design, fabrication and installation of steel framed, fabric covered buildings. As an alternative building solution, the key advantages of the fabric building technology include clear-span design, a naturally bright interior, fast delivery and installation, lower operating costs and low maintenance requirements.