Second Volvo Construction Equipment site reaches zero landfill status
The Shippensburg site in Pennsylvania has become the company's second site to earn this title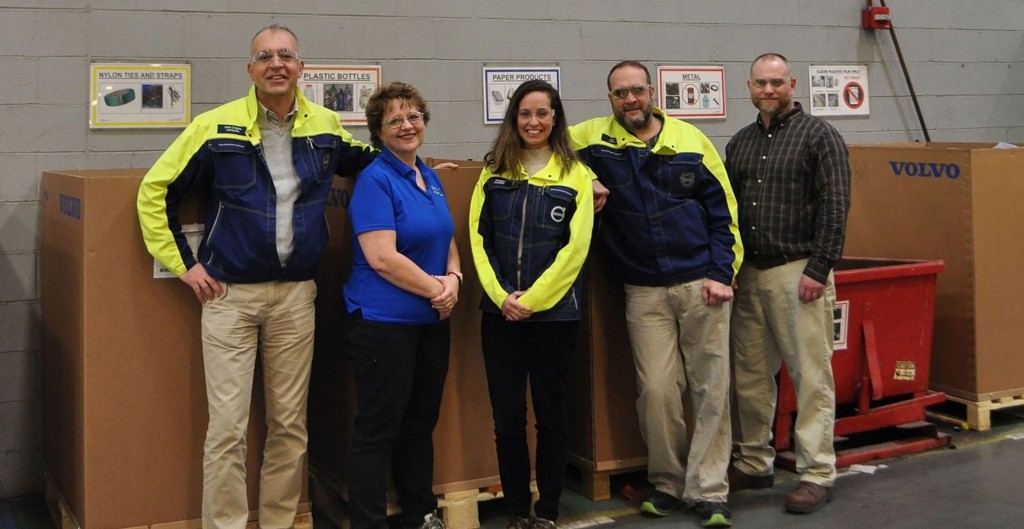 In 2013, the company's facility in Braås, southern Sweden - which specializes in the design and manufacturing of articulated haulers - became the first Volvo CE site to become carbon-neutral. Now, the North America Shippensburg facility is following suit and becoming zero-landfill.
The Volvo CE Shippensburg facility consists of seven stand-alone buildings on 192 acres, with a total area of 838,342 ft² under roof. The site employs over 800 people.
In 2012, office and shop floor areas increased their recycling efforts from multi-stream recycling to an efficient single-stream recycling process. By 2016, the site had implemented composting of pre-kitchen waste, wood pallet recycling, plastic foam and rubber scrap recycling and eliminated one trash compactor that was designated for landfill disposal.
In 2017, all buildings and offices transitioned to multi-stream recycling. Landfill waste began shifting to a Waste to Energy (W2E) facility in York, Pennsylvania, where it is incinerated at high temperatures, producing steam that then powers turbines to produce electricity. By the end of 2018, all waste was fully diverted from landfills.
In six years, the site saw its waste handling costs slashed by over 50 percent. In 2019 alone, the site recycled 1,171 tons of cardboard, paper, wood, scrap metals and plastics. These efforts equate to saving 4,248 mature trees, or enough power to fulfil the annual electric needs of 318 homes.
Volvo CE aims to make several other sites landfill free by 2025 and all production sites landfill-free by 2030.