Rubicon offering customers free COVID-19 regulation tracker powered by Libryo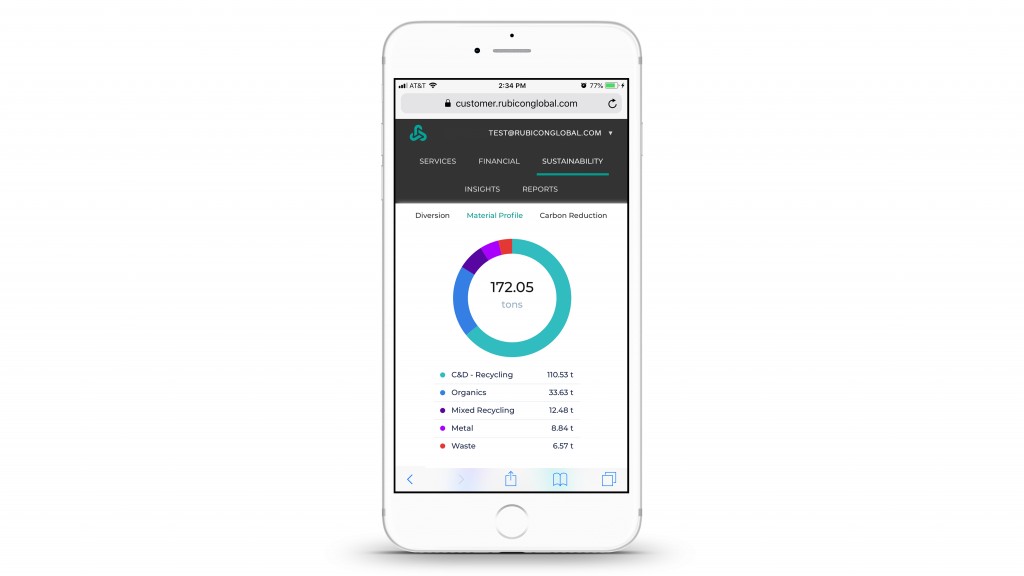 Rubicon, the technology company specializing in smart waste and recycling solutions for businesses and governments, and legal technology company Libryo, have partnered to offer an innovative new COVID-19 regulation tracker to Rubicon's U.S. customers.
As part of its ongoing commitment to support its customers, partners and employees during the current public health and economic crisis, Rubicon is offering the COVID-19 Regulation Tracker, Powered by Libryo, as a free service to its customers. The platform is being offered in eight U.S. states: California, Florida, Georgia, Illinois, New Jersey, New York, Texas and Washington - all among states with the highest rates of coronavirus cases.
The platform tracks legal requirements resulting from COVID-19 regulation to ensure that partners and customers understand and manage their compliance and legal obligations.
This free platform offers access to the following:
Complete and up-to-date state-specific COVID-19 regulations;
Highlights that make it easier and quicker to understand what is expected by the regulation
Ability to download state-specific COVID-19 regulations;
Relevant legal updates via the platform and sent directly to a user's inbox when there are changes to COVID-19 orders;
Capacity to store and easily access relevant legal compliance documents;
Search functionality to find state-specific COVID-19 regulations and learn what is needed from businesses; and
Ability to set reminders and make comments for individual and team use.
"We are excited to begin this partnership with Libryo," said Rubicon CEO Nate Morris, "We are continuously looking for offerings that can assist our valued partners work more efficiently and effectively, especially in these uncertain times. Tracking of COVID-19-related regulations will bean invaluable asset for our partners as they fulfill their essential roles on the front lines for our communities."
According to Peter Flynn, Libryo Cofounder & CEO,"Libryo's partnership with Rubicon had only just begun when the COVID-19 pandemic broke out. To Rubicon's credit, they worked quickly with us to provide this free COVID-19 RegulationTracker for their customers.
"I am excited about this both as a real opportunity to help out U.S. businesses in time of rapid change and uncertainty, and also as a foretaste of the value of the partnership to come."
More from Industry News
Single-Ram and II-Ram High-Capacity Balers
At Machinex, we've been designing sorting systems for over 35 years, so we know how essential it is for MRF operators to have a baler they can trust and not worry about its operational reliability. This is why we design and manufacture reliable single-ram and II-ram high-capacity balers to specifically help optimize their operations.
Watch the video of our expert who presents the main features of Machinex balers delivering these important benefits:
Easy & accessible maintenance
Reduced maintenance & bale handling costs
Energy savings
Optimal bale density
For C&D recyclers, waste haulers, demolition contractors and landfills, there is a growing opportunity to profit from rethinking processes. Although every operation is different, by streamlining the front end of the C&D operation processes with purpose-built technologies, recyclers can tap into new end markets, accommodate higher material volumes, stay ahead of regulatory restrictions, increase recovery rates and add commodity revenue, while decreasing labor and other costs.
Download the new eBook to learn about:
Finding opportunities in the alternative to landfilling C&D
How facilities can increase their profits from C&D
Using the right C&D processing technology in the right locations