Indigo Environmental invests in cutting-edge contaminated plastics recycling line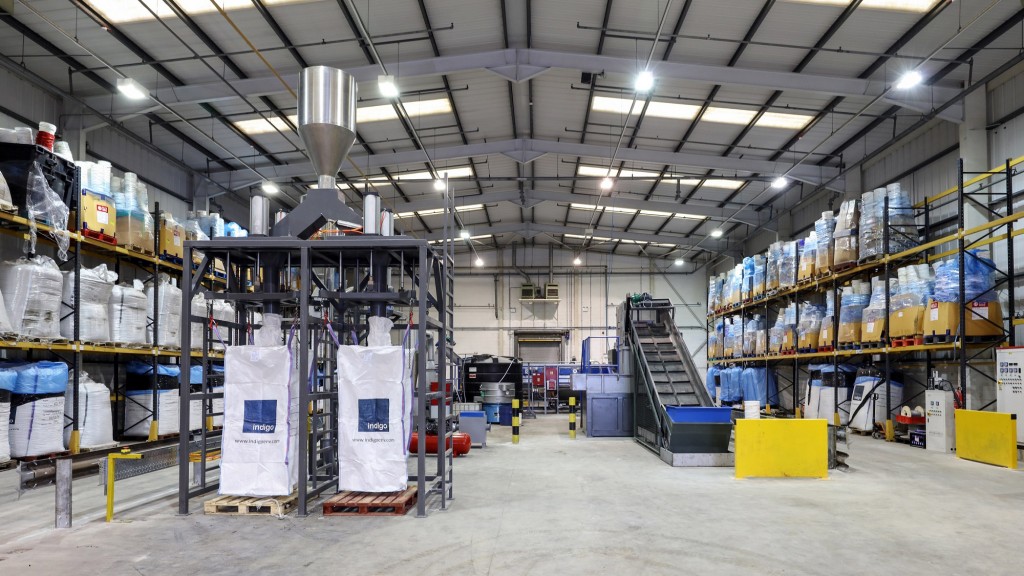 Indigo Environmental Group, a UK-based company built on sustainable policies and innovative recycling solutions, has added a new contaminated plastic packaging line to its portfolio.
According to Indigo, the innovative new line is their largest capital investment to date and comes in response to the high demand for a sustainable and environmentally friendly solution to the recycling of plastic buckets and drums.
Capable of handling up to 180 tonnes of materials per week, Indigo's plastics recycling plant produces high-quality recovered polymer for remanufacture. This material will have its own recycling credentials and lifecycle.
The expansion requires a dedicated site alongside a newly-designed training plan for existing colleagues - as well as the creation of up to ten full and part-time new jobs.
Commenting on the latest news, Indigo's group managing director, Paul Kinley, said: "We have invested extensively in the latest shredding, granulating and washing technologies since we started the business in 2017."
"We're proud to be an independent UK business bringing sustainable recycling solutions and highly skilled jobs to the north of the England," continued Kinley. "We also remain committed to our circular economy proposition - which was our founding objective.
"Our facilities can already accept contaminated plastic packaging such as buckets, drums and containers that were traditionally destined for landfill, due to their high levels of contamination."
"In the past, the disposal of this type of waste was at a high cost and carried zero environmental benefit," said Kinley. "We're delighted to be able to offer this solution to a long-standing client, which means thousands of tonnes of waste avoids damaging the environment."
Having recently acquired plastic recycling company Three Counties Reclamation Ltd, in Shropshire, England, Indigo made the decision to expand the capabilities of the company after a period of high growth and two new large commercial contract wins.
More from Plastics Recycling
Single-Ram and II-Ram High-Capacity Balers
At Machinex, we've been designing sorting systems for over 35 years, so we know how essential it is for MRF operators to have a baler they can trust and not worry about its operational reliability. This is why we design and manufacture reliable single-ram and II-ram high-capacity balers to specifically help optimize their operations.
Watch the video of our expert who presents the main features of Machinex balers delivering these important benefits:
Easy & accessible maintenance
Reduced maintenance & bale handling costs
Energy savings
Optimal bale density
For C&D recyclers, waste haulers, demolition contractors and landfills, there is a growing opportunity to profit from rethinking processes. Although every operation is different, by streamlining the front end of the C&D operation processes with purpose-built technologies, recyclers can tap into new end markets, accommodate higher material volumes, stay ahead of regulatory restrictions, increase recovery rates and add commodity revenue, while decreasing labor and other costs.
Download the new eBook to learn about:
Finding opportunities in the alternative to landfilling C&D
How facilities can increase their profits from C&D
Using the right C&D processing technology in the right locations