SMART promotes textile education from a digital distance this Earth Day
EARTH DAY 2020 -- APRIL 22
What's usually celebrated annually through a host of large public events, marches, volunteer cleanup groups and more, is forced in 2020 to shift primarily online amid social distancing concerns related to the novel coronavirus (COVID-19).
April 22, 2020 marks the 50th anniversary of Earth Day, the result of a unified response to an environment in crisis in 1970, when 20 million Americans (10% of the U.S. population at the time) took to the streets, college campuses and hundreds of cities to protest environmental ignorance, and demand a new way forward for planet Earth.

Why is it important? According to the association, 81 pounds of textiles per person are thrown away annually. Meanwhile, roughly 95% of all used textiles including old clothes, shoes, towels, sheets, curtains, stuffed animals and more, can be recycled as long as they are clean, dry and odor-free - a process that reduces the need to create more landfill space, reduces pollution created by incinerators and saves our environment from tons of harsh chemicals.
"Reuse and recycling of clothing and textiles is the equivalent of removing 1.3 million cars from America's highways and is equal to the impact of aluminum recycling," explains SMART's Executive Director, Jackie King. "It is also more impactful than plastic and glass recycling," she continues.
This year, SMART encourages the community to act by sharing information about textile reuse and recycling with their friends, neighbors, co-workers and more through digital channels like social media.
"The SMART website hosts a number of resources available to the community including sharable infographics, FAQs and more," says King. "This year, we can all play our part by sending an email or posting to social media to challenge and educate our friends and family on the importance of textile reuse and recycling."
For those that have to frequent public settings where social distancing measures are difficult to maintain, SMART also turns its attention to the health and safety of consumers. According to the Centers for Disease Control and Prevention (CDC), the use of cloth face coverings helps to slow the spread of COVID-19 - and, they can be fashioned from household items or made at home from common materials at low cost as an additional, voluntary public health measure. "This is the perfect opportunity for consumers to 'upcycle' their old t-shirts and pillowcases," says King. "There are a number of easy, no-sew tutorials available online, and in a matter of minutes, people can create their own masks and heighten their safety while also reducing textile waste," she continues.
Related Articles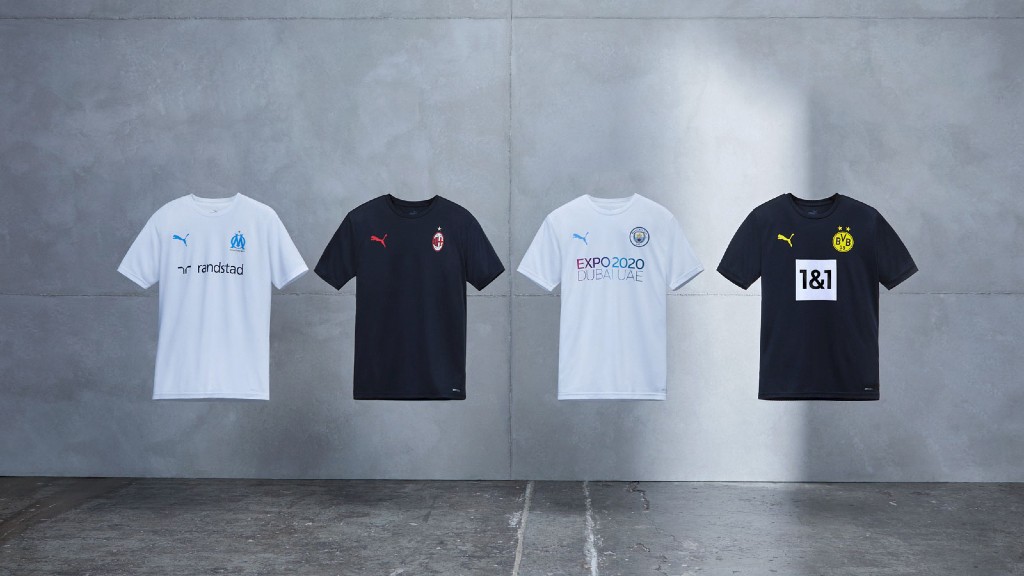 Puma to chemically recycle old soccer jerseys in new circularity project