SCS Engineers looks back At 50 years in solid waste and environmental services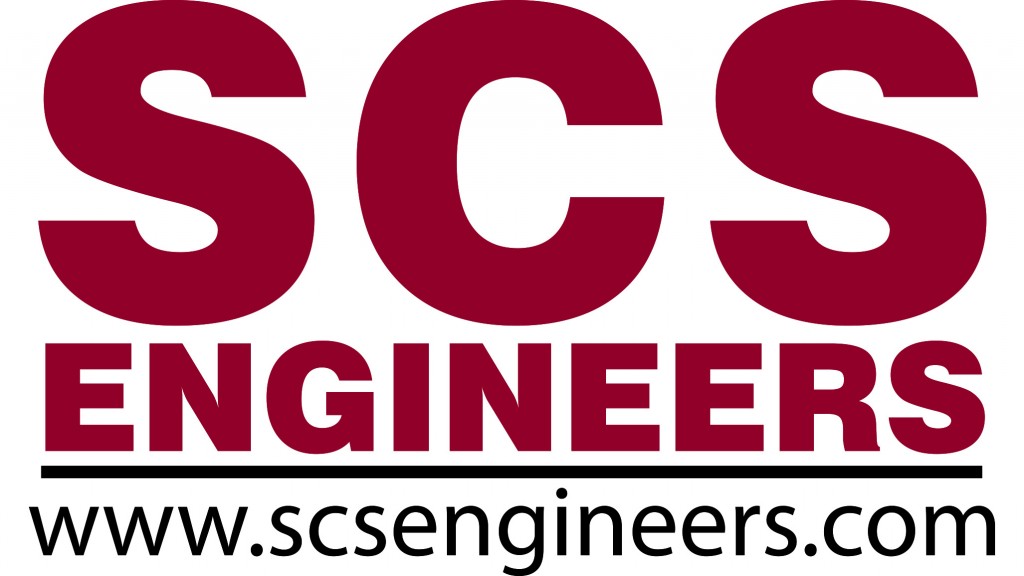 In 2020, SCS Engineers is celebrating 50 years in business. Over the past half century, the firm has earned a leadership role in solid waste management and environmental services, which would not have been possible without client and industry support.
There were few engineering firms specializing in environmental consulting when SCS was founded in 1970.
Today, the firm's work supports a wide range of environmental solutions in different industries and business sectors. Fifty years ago, no one could have imagined using drones and satellites to collect information to run landfills or businesses in an environmentally safe way. However, as Jim Walsh notes, no one could have imagined a Coronavirus pandemic either; he continues:
Even today, as we are in the midst of a crisis, the likes of which none of us has ever seen in our lifetimes, our clients need us every bit as much, if not even more. In many cases, we operate and maintain critical environmental infrastructure that must continue to operate. In recent days, many of our clients are asking us if we are prepared to continue to serve them now, and as conditions worsen. We've said yes, fortunately, because we can and we are ready. We follow health and safety rules and guidance, we have our contingency and communications plans in place, and our employee-owners know how to circle the wagons and move forward prudently as a team.
The firm's business model has its 70 regional and satellite offices located near client sites with mobile offices co-located on project sites. "The model has always worked well for us," states Senior Vice President Mike McLaughlin recently. "Our professionals and technicians live nearby; our distributed network means we can drive to project sites instead of flying, for example."
Amid the recent COVID-19 outbreak, employees are still celebrating, albeit in a different way. Postponing parties and gatherings, employees with their families watched a documentary on April 1 demonstrating the firm's 50 years of progress and accomplishments. The film features Founder Tom Conrad narrating the firm's history, and several of the facilities, environmental practices, and technologies in use today, with a look toward tomorrow.
"We're proud of the care and contributions by our colleagues over the years, and now," stated Bob Gardner, senior vice president. "That sense of responsibility and ownership, along with SCS's camaraderie, will help see us through."
SCS History
SCS as an environmental consulting firm started as a partnership between Bob Stearns, Tom Conrad, and Curt Schmidt on April 1, 1970, in Long Beach, California. The three engineers knew and respected each other's strengths and capabilities: Stearns was an expert in solid waste; Schmidt was a water and wastewater engineer; and Conrad was a jack-of-all-trades with experience in civil engineering, solid waste, water and wastewater.
The firm's first project was to investigate a subsurface gas problem at a residential subdivision in Palos Verdes, California, and to design a solution. Eight months after SCS was founded, a new federal agency called the U.S. Environmental Protection Agency (EPA) was created, and SCS performed three of the first research contracts awarded by the new agency. One of those projects was a nationwide study of wastewater generation and treatment by the canned and preserved fruit and vegetable industry. Another was a national study to develop a methodology to compare and select equipment for sanitary landfills.
The third was a study of the impact of federal agency regulations, policies, and practices on solid waste generation and recycling; this extensive study involved 12 agencies. To conduct these analyses, Tom Conrad moved from California to open the firm's second office in Reston, Virginia. With these three contracts, and offices on both coasts, SCS was off and running.
In the mid-1970s, SCS engineered and began operation of two of the nation's first gas recovery projects: Industry Hills and Ascon, both in Southern California. It was a big leap to get those systems working and commercially producing the gas for beneficial uses. Soon after, the federal government passed legislation to authorize tax credits for landfill gas recovery. Thus began the landfill gas utilization industry. From their experience on these two successful recovery projects and their other landfill gas work, SCS became one of the nation's leading environmental firms.
Next, the firm designed a solid waste management plan, followed by a hazardous waste management plan, both for the state of Maine. In Seattle, Washington, SCS's EPA water data management project spurred the use of computers to model water characteristics and stream flows throughout the country. Out of that grew a number of wastewater and water quality-related contracts for the EPA, including calculating the percentage of wastewater in water supplies. The amount of data collected was significant.
Tom Conrad explains:
For each public water supply drawing water from a river downstream from a wastewater treatment plant, the idea was to calculate the percentage of the wastewater in the water at each point. This was "big data" before the phrase was coined.
Current SCS President Jim Walsh describes SCS's first computer to manage the data. "It had less power than an iPhone today, but it was a powerful computer in its time, and we had a massive amount of data that we would process through it," he stated. The beginning of data collection performed by SCS for the EPA was an extension of the firm's water quality and wastewater practice.
SCS's work in the late 1970s and early 1980s was an outgrowth of a number of federal projects, for example, the Dredged Materials Project for the Corp of Engineers in Vicksburg, Mississippi. SCS professionals developed experience with contaminated sites, leachate, and groundwater pollution. The firm began applying these skills and disciplines to contaminated sites in southern California. SCS conducted a number of projects for public entities and developers where construction was planned for what were the first Brownfields before that term was coined. Basically, SCS was performing Phase I site investigations and Phase II investigations, including groundwater monitoring, soil sampling, and remediation when necessary.
Senior Vice President Mike McLaughlin, who leads the practice, states:
That really was the birth of our Environmental Services practice, which was heavily involved in site characterization, Brownfields development, and redevelopment of contaminated sites, that continues to flourish to this day.
Senior Vice President Bob Gardner further comments:
From our experience in landfill research, we were able to get in on the ground floor of many of the RCRA mandates for containment systems, leachate management, landfill liners, and cover systems. We did a lot of work through the '80s and '90s for municipal solid waste landfill permitting and design.
By the late 80's SCS Engineers had created new practices, under the name SCS Field Services, to perform landfill and landfill gas system construction, operations, monitoring, and maintenance. The firm was proud to offer comprehensive services but knew from their experience that each landfill and solid waste operation is unique. SCS OM&M now operates 24,000 LFG extraction wells and supports over 650 landfills across the nation. SCS Construction is a Class A - General Engineering Contractor with Hazardous Materials Certification. The firm believes that by overlapping design, construction, and operational activities, it has led to the 44 innovations listed as SCS Firsts on their website and saved their clients money.
In 1986, the firm also made a significant and strategic decision to create an employee stock ownership plan.
Tom Conrad explains:
As an ESOP company, our employees own shares in SCS Engineers and all its practices. As founders, we felt that ownership inspires better performance and that our staff deserve control in the decision-making and direction of the company. It has proven to be a successful business model for the firm.
Combining SCS's expertise in solid waste management, landfills, and regulatory compliance, SCS Energy was created in 2001 to focus on the design and design-build of landfill gas-to-energy (LFGE) systems. SCS now has one of the longest and most successful biogas practices in the United States, primarily in LFGE and digester gas-to-energy (DGE). SCS designs, constructs, and operates more LFGE and DGE facilities than any other engineering firm in the nation.
Growing and expanding its environmental expertise to serve other industries and sectors, the firm now has several specialized practices created along the way, which continue to support businesses and governments.
SCS Engineers Brands 2020:
Tom Conrad feels that among his greatest achievements was the hiring and mentoring of many good people, including Jim Walsh, Mike McLaughlin, and Bob Gardner, in whose capable hands the company continues to grow and thrive. Jim Walsh calls Tom, "The best mentor anyone could ever have." He went on to say, "Tom taught me a lot, but more, he let me figure things out on my own... I've often said that the best four years of education I ever got was not high school or college, it was learning from Tom Conrad 1974 to 1978."
Over the years, SCS expanded and hired many talented people. They guide the firm, maintaining the founders' focus on adopting their clients' environmental challenges as their own and fostering a culture of success for employees by sharing equity ownership. The firm wins multiple awards for its work, helping clients minimize waste generation and effectively manage recycling, collection, and disposal operations, safely clean up contaminated properties or water for reuse, and otherwise find sustainable solutions to environmental challenges.
SCS's culture attracts professionals with many types of expertise, helping the firm grow organically - it is on track to reach 1,000 employees this year, and has year over year record-breaking revenues. While SCS's core capabilities are in solid and hazardous waste management, renewable energy, remediation, and environmental compliance, in the last decade, the demand for SCS services expanded into technology, more focus on wastewater and water reuse, composting, sustainable materials management, industrial health & safety, and risk management planning. The firm maintains a deep technical bench, a wide range of industry experts, and vast environmental regulatory systems knowledge that helps clients shorten project timelines and control costs.
Community Involvement
Recognizing that industry associations benefit both employees and clients, SCS stays involved and active in hundreds of associations and local communities, serving in leadership roles, funding scholarships, and advancing research.
EREF's President and CEO, Bryan Staley comments:
Investing in education and high-quality research was paramount to Bob Stearns, one of SCS's founders, who chaired the Environmental Research and Educational Foundation before his retirement and established the Robert P. Stearns/SCS Engineers Master's Scholarship. Those values continue, as does SCS Engineers' partnership with EREF, with continued service on EREF's Board of Directors via Jim Walsh, leadership on its Research Council through Bob Gardner (who chaired the Council in 2019) and ongoing support and participation by many SCS personnel in EREF research and educational initiatives.
David Biderman, SWANA Executive Director & CEO states, "SCS Engineers has been a leader in SWANA for decades, and we look forward to continuing to work closely with the company as we implement our vision to turn waste into a resource."
Forward Focus
SCS is producing technologies and programs that help clients lower operating costs and reduce their environmental impact. The technologies and applications used at landfills are finding footholds in agriculture, industry, and manufacturing as well as municipalities. These advances help achieve infrastructure that runs more efficiently and supports companies transitioning to renewable energy resources while limiting added expense to consumers.
SCS clients entrust the firm with the management of more than 35 million metric tons of anthropogenic CO2e greenhouse gases every year. The firm collects and beneficially uses or destroys enough methane to offset greenhouse gas emissions from 7.4 million passenger cars annually.
These figures do not include the emission reductions achieved by waste diversion, recycling, and repurposing wastes into useful products such as Renewable Natural Gas, compost, or supporting municipal programs that send perfectly edible food to those in need.
"We attribute our success to our loyal clients who entrust us to address the complexities of environmental challenges," stated Jim Walsh, president, and CEO. "We are proud of our employee-owners who create the technologies, practices, and systems that make a sustainable, positive impact.
How is SCS Celebrating Its 50th anniversary?
Earth Day (April 22) is also celebrating its 50th Anniversary this year - the first Earth Day took place just a few weeks after SCS started. Postponing parties and Earth Day events, some celebratory plans continue as the SCS employee-owners celebrate virtually for now with a documentary film, anniversary lapel buttons packaged with hand sanitizer, office plaques, and continued collaboration.
SCS Engineers remains passionate about continuing to provide superior client service and solving the environmental challenges of the 21st Century.