CCOHS makes courses and publications available to help workplaces during COVID-19 pandemic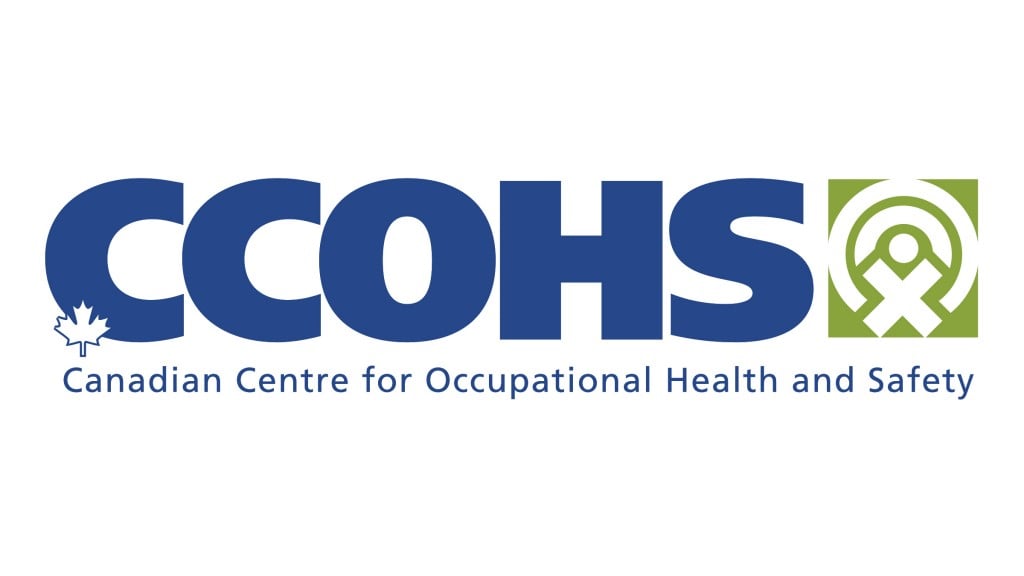 The Canadian Centre for Occupational Health and Safety (CCOHS) has made selected courses and publications freely available to help support workplaces in their efforts to protect the health, safety and well-being of their employees during the Coronavirus disease (COVID-19) pandemic.

CCOHS reminds workplaces that are still operating to promote frequent handwashing and healthy hygiene practices such as physical distancing to help prevent the spread of infection and to put plans in place that describe how they will continue to function during or after the pandemic. This includes planning how key services or products can be continued, and the recovery of key business and systems.
During the pandemic, CCOHS is making the following courses and publications available for free as well as other credible resources available on their Flu and Infectious Disease Outbreak website www.ccohs.ca/outbreaks and the Pandemics topic page www.ccohs.ca/topics/hazards/health/pandemics/ on the CCOHS website:
Courses
Mental Health: Health and Wellness Strategies
Mental Health: Signs, Symptoms and Solutions
Mental Health: Psychologically Healthy Workplaces
Mental Health: Communication Strategies
Musculoskeletal Disorders Prevention
Musculoskeletal Disorders Awareness
Publications (PDF free download)
Emergency Response Planning Guide
Quotes
"In the wake of the COVID-19 pandemic, workplaces thrust into unfamiliar circumstances and facing the challenges that come with managing a remote workforce are turning to CCOHS for guidance. In addition to having contingency plans in place to help them function, we can't stress enough the importance of maintaining close communication within the organization. Reach out frequently to employees who become ill or are in quarantine. Have regular contact with those who are working from home to monitor their well-being, let them know you care and help with any feelings of isolation they made have. If you have the technology, video chats are a great way to keep an active connection going."
Anne Tennier, President and Chief Executive Officer at the Canadian Centre for Occupational Health and Safety (CCOHS)
"We hope that the courses and publications that we have made publicly available can help prevent ergonomic injuries and maintain positive mental health amongst those who are working through this unprecedented time in history."
Anne Tennier, President and Chief Executive Officer at the Canadian Centre for Occupational Health and Safety (CCOHS)
Associated Links
Good Hygiene Practices - Reducing the Spread of Infections and Viruses Fact Sheet
Hand Washing: Reducing the Risk of Common Infections Fact Sheet
Company info
135 Hunter Street East
Hamilton, ON
CA, L8N 1M5

Website:
ccohs.ca
Phone number:
905-572-2981
Read more
More from Occupational Health & Safety
Single-Ram and II-Ram High-Capacity Balers
At Machinex, we've been designing sorting systems for over 35 years, so we know how essential it is for MRF operators to have a baler they can trust and not worry about its operational reliability. This is why we design and manufacture reliable single-ram and II-ram high-capacity balers to specifically help optimize their operations.
Watch the video of our expert who presents the main features of Machinex balers delivering these important benefits:
Easy & accessible maintenance
Reduced maintenance & bale handling costs
Energy savings
Optimal bale density
For C&D recyclers, waste haulers, demolition contractors and landfills, there is a growing opportunity to profit from rethinking processes. Although every operation is different, by streamlining the front end of the C&D operation processes with purpose-built technologies, recyclers can tap into new end markets, accommodate higher material volumes, stay ahead of regulatory restrictions, increase recovery rates and add commodity revenue, while decreasing labor and other costs.
Download the new eBook to learn about:
Finding opportunities in the alternative to landfilling C&D
How facilities can increase their profits from C&D
Using the right C&D processing technology in the right locations