​DHS designates waste collection as "Essential Critical Infrastructure" in U.S.
Waste Haulers Exempt from HOS Regulations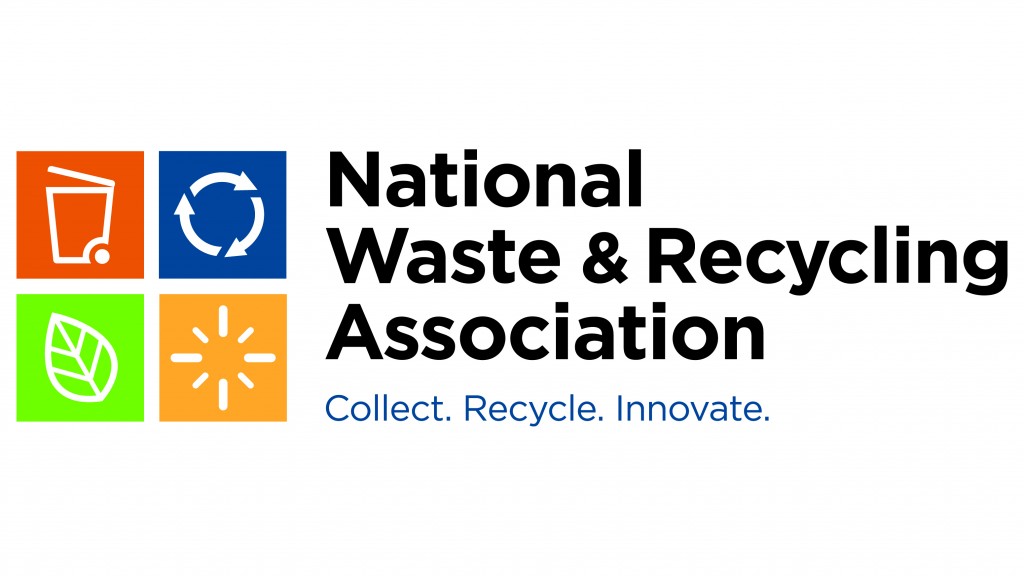 The National Waste and Recycling Association (NWRA) has issued a statement thanking the U.S. Department of Homeland Security's (DHS) Cybersecurity and Infrastructure Security Agency for recognizing solid waste collection workers as part of the Essential Critical Infrastructure Workforce. According to the NWRA, this designation comes after the association sent a letter to DHS Secretary Wolf requesting the designation.
The U.S. DHS designated the waste industry under their Public Works category:

• Support to ensure the effective removal, storage, and disposal of residential and commercial solid waste and hazardous waste
as well as under their Transportation and Logistics category:
• Truck drivers who haul hazardous and waste materials to support critical infrastructure, capabilities, functions, and services.
While most other professions were grouped together on a single line, it is especially telling that waste collection received our own language in two separate sections.
"This is a major win for the waste industry and for the advocacy program at NWRA," said NWRA President and CEO Darrell Smith. "I am proud of my staff for remaining at their posts during this national crisis and providing support to our members. We do in fact represent a critical industry, and the NWRA staff have been working overtime to ensure that government rules and regulations do not impede the industry's efforts to protect public health. We extend our thanks to DHS for recognizing the vital role of the waste industry."

Waste Haulers Exempt from HOS Regulations in Expanded Emergency Declaration from FMCSA

The Federal Motor Carrier Safety Administration (FMCSA) released their Expanded Emergency Declaration and an accompanying Frequently Asked Questions document as it relates to Hours of Service (HOS) regulations during the COVID-19 national emergency. The new declaration and FAQs specifically exempt waste haulers from HOS are in direct response to a request by the National Waste & Recycling Association (NWRA) in a letter to Acting Administrator Jim Mullen. Other requirements under Parts 390-399 which include vehicle maintenance, inspection, and driver qualifications are also waived for waste haulers.

The declaration is as follows:

This Emergency Declaration provides regulatory relief for commercial motor vehicle operations providing direct assistance in support of emergency relief efforts related to the COVID-19 outbreaks, including transportation to meet immediate needs for: . . . (2) supplies and equipment necessary for community safety, sanitation, and prevention of community transmission of COVID-19 . . .

The FAQ issued by FMCSA clarifies this specifically with regard to our industry:

Are haulers of household waste and medical waste covered under the terms of the declaration? Yes, transportation for removal of both household and medical waste is covered as "supplies and equipment necessary for community safety, sanitation, and prevention of community transmission of COVID-19."

"We extend our thanks to FMCSA for recognizing the vital role of the waste industry by including us in their Expanded Emergency Declaration. NWRA remains committed to working with federal and state officials to ensure our members can properly and safely respond to this health crisis," said NWRA President and CEO Darrell Smith.
Related Articles
Traditionally, waste management companies have operated using a simple "management of waste" approach to operating a MRF. Throughput targets and continuous operation (minimal downtime) were the main driving forces. The industry has changed however, and the focus moving forward is now on optimizing system performance and reliability, in conjunction with increasing recycling rates and a drive for a "greener" and more sustainable tomorrow.
When considering the addition of, or upgrade to, an "intelligent" MRF, for municipalities or private operators, the main factors should always be the client's (operator) current requirements, and evolving market needs, which include throughput, reliability, output quality, and adaptability. Equally important is a full understanding of what is really expected from any proposed system. Having an engaged and focused mindset for the project with the client from the beginning, will impact and drive the entire design process. This then impacts the overall project result, through to the productive, efficient, ongoing operation of the facility itself.