Medium-duty resurgence: Mack launches new line of Class 6 and 7 vocational trucks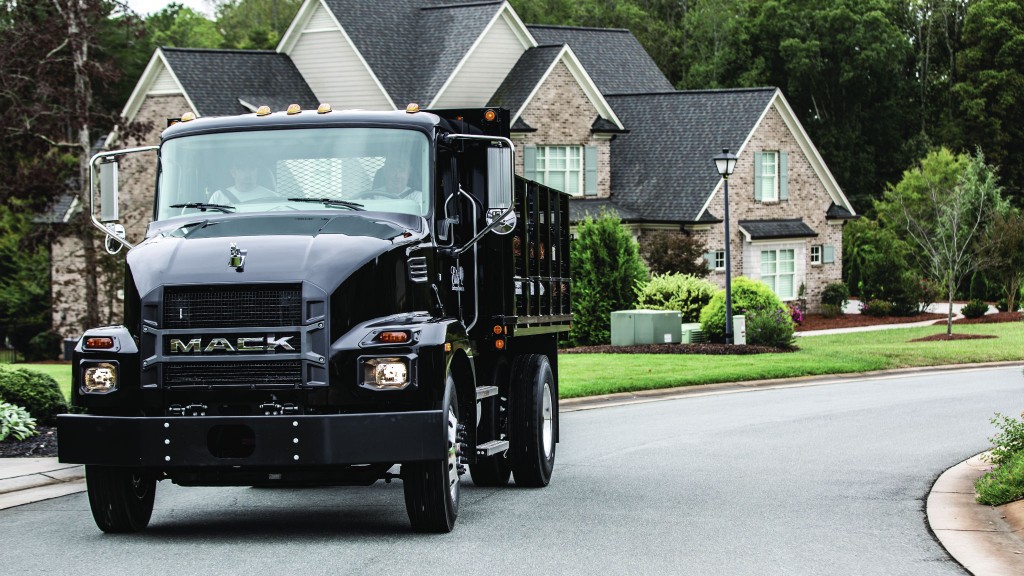 Mack Trucks has marked its re-entry into the medium-duty truck market with the introduction of the Mack MD line, set to begin production in July 2020. The trucks are designed to be configured as flatbed, dump and tanker trucks, as well as cube vans and more, in both Class 6 and 7 offerings.
Mack Trucks had previously delved into this segment with the Renault-based Freedom line, which was introduced in 2001, but exited the medium-duty market shortly after in 2002.
With a new medium-duty release after a two-decade absence, the launch begs the question: why now?
"Timing is everything. We're re-entering a market in which we had a strong presence. We have a rich history in medium-duty," explained Jonathan Randall, senior vice president, sales and marketing, for Mack Trucks. "Medium-duty isn't new to us in any way, shape or form, and it's not new as far as this customer base and who they are.
"Customers and dealers have been asking for a medium-duty product for awhile, and we decided the time was right," he said.
Mack has timed the release of the new Mack MD Series in response to aftermarket evaluations and dealer requests to provide a more complete lineup of vehicles. The launch of the MD Series line allows Mack Trucks to provide a full portfolio of products to customers for Class 6 through Class 8 vehicles, with the new line catering to customers who operate businesses requiring more than the Class 8 on-highway or vocational options.
"The medium-duty market is a great market. We look at volatility, and we look at other things that go into markets we want to enter into. It's traditionally a pretty steady 90,000 to 100,000 trucks year-over-year in the U.S. and Canada, with about three-quarters of that being Class 6," explained Randall.
Revealed in tandem with a new manufacturing facility nestled in the Roanoke Valley of Virginia, the Mack MD line will be produced in Mack's Roanoke Valley Operations (RVO).
"Mack Trucks is very proud to make this investment and to now offer a full lineup of Class 6 to Class 8 commercial vehicles, serving virtually every segment of the market," said Mack Trucks president Martin Weissburg.
The Mack MD6, a Class 6 model, has a Gross Vehicle Weight Rating (GVWR) of 25,995 pounds, and the MD7, a Class 7 model, has a GVWR of 33,000 pounds.
Available in 4x2 configurations, the MD6 and MD7 models feature a sharp wheel cut for enhanced maneuverability for tough urban settings. The MD Series cab design features a short bumper-to-back-of-cab measurement of 103 inches and has matched the styling of the Mack Anthem, Mack's highway model, as a basis for the grille and hood design.
The Mack MD Series will be supported by Mack's extensive dealer network, with telematics support coming in the form of a Geotab Go Rugged system, offering access to the Mack Uptime Center, as well as OneCall and ASIST support.
The MD Series will also be adorned with a silver bulldog hood emblem, signifying that the truck's content (such as the engine and transmission) comes from multiple supplier sources. A gold bulldog hood ornament signifies what Randall referred to as a "purebred," meaning a truck consisting of all-Mack components.
The MD Series is offered with a Cummins B6.7 engine rated at 200 to 300 horsepower and 560 to 660 lb-ft torque, and Meritor front and rear axles. The trucks come standard with the Allison 2500HS six-speed automatic transmission, although the 2500RDS for PTO is optional.
In addition to eight wheelbase lengths, the MD Series supports a range of bodies in lengths from 10 to 26 feet. Standard wheels are 22.5 inches, with optional 19.5-inch wheels available.
"We've made the 120,000-psi steel frame rails standard," said Roy Horton, director of Mack's product strategy, noting that this number is much higher than the industry standard of 80,000 psi. "Strength is at the very core of our image."
Related Articles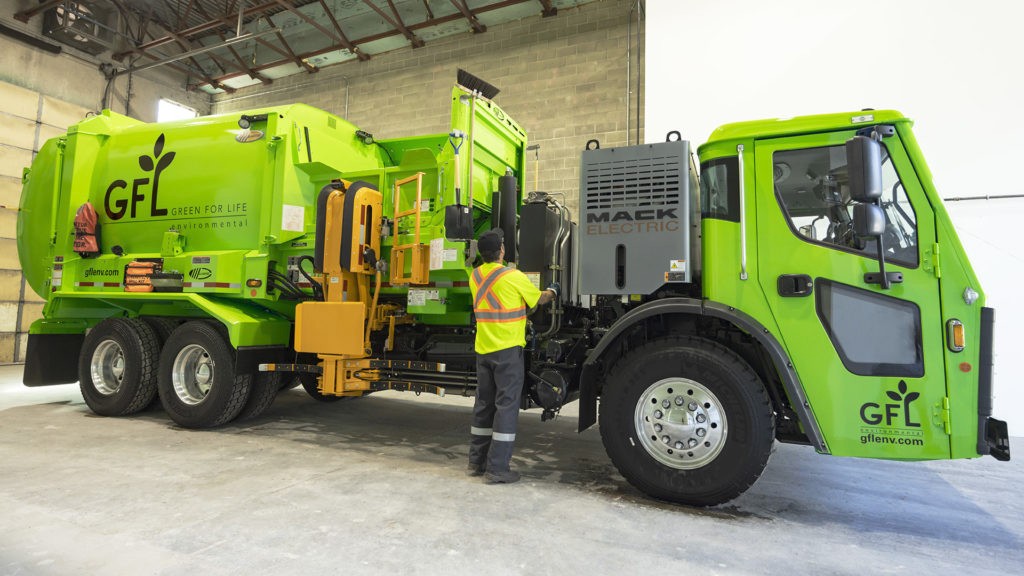 GFL's first fully electric collection truck begins operation in Squamish, B.C.