​3TEK introduces compact, mobile Bravo 6280 scrap shredder
Latest 15-20 tph hammermill option ideal for smaller scrap yards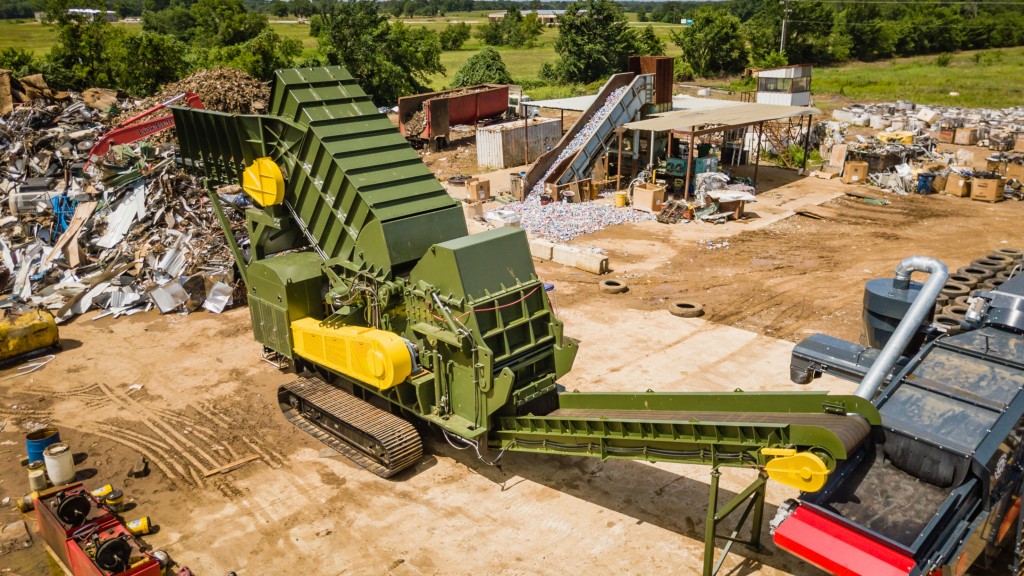 The Bravo 6280 is the latest from 3TEK Global's lineup of mobile and stationary hammer mills and downstream sorting systems. Designed from the ground up as a true mobile hammer mill that can process up to 3,000 tons per month, the Bravo 6280 is a totally new mobile shredding option for recycling operations. The Bravo 6280 is also an ideal option for those that want to make the move beyond being just a collection site, or which may be seeking to expand existing scrap milling operations.
According to Texas-based manufacturer 3TEK Global, with O&O costs less than $28/ton, the new Bravo 6280 will raise both the users capability and profits. Driven by an 1,125-horsepower CAT32 diesel engine, the Bravo 6280 can comfortably produce 15-20 output tons per hour in ferrous output capacity (13.7 m tons/hour) with 240-pound hammers on a 315,000-pound single chassis that's 80 inches wide and equipped with a 19-foot feed chute. Its operating cost is less than $25 USD per ton, providing a combination of capacity and efficiency that provides top margin and return on investment.
"The Bravo 6280 was designed to serve the scrap marketplace. This is a true mill that delivers very clean, dense, furnace-ready scrap at a price point for both purchase and production that makes sense for small and large operators alike," said Bill Padula, VP of Sales & Marketing for 3TEK Global.
The Bravo 6280 is designed and produced by three well-established scrap industry participants in partnership as 3TEK Global: Blanchard Machinery, Granutech-Saturn Systems and Riverside Engineering, also producers of Mac Crushers.
As with 3TEK's other mills and sorters, the Bravo 6280's innovative design provides maximum serviceability, with many parts easily found off the shelf and a complete stock of proprietary parts always available from the company.
3TEK is located in Grand Prairie, TX, and Columbia, SC.
Company info
201 E Shady Grove Rd.
Grand Prairie, TX
US, 75050

Website:
3tek.com
Phone number:
469-912-1946
Read more
More from Metals Recycling
Single-Ram and II-Ram High-Capacity Balers
At Machinex, we've been designing sorting systems for over 35 years, so we know how essential it is for MRF operators to have a baler they can trust and not worry about its operational reliability. This is why we design and manufacture reliable single-ram and II-ram high-capacity balers to specifically help optimize their operations.
Watch the video of our expert who presents the main features of Machinex balers delivering these important benefits:
Easy & accessible maintenance
Reduced maintenance & bale handling costs
Energy savings
Optimal bale density
For C&D recyclers, waste haulers, demolition contractors and landfills, there is a growing opportunity to profit from rethinking processes. Although every operation is different, by streamlining the front end of the C&D operation processes with purpose-built technologies, recyclers can tap into new end markets, accommodate higher material volumes, stay ahead of regulatory restrictions, increase recovery rates and add commodity revenue, while decreasing labor and other costs.
Download the new eBook to learn about:
Finding opportunities in the alternative to landfilling C&D
How facilities can increase their profits from C&D
Using the right C&D processing technology in the right locations