​New patents for Pri-Max and introduction of three-shaft shredders latest from SSI
Pri-Max primary reducers now feature an easily removable cartridge table; New Tri-Shear rotary shear shredders designed to shred a wide range of materials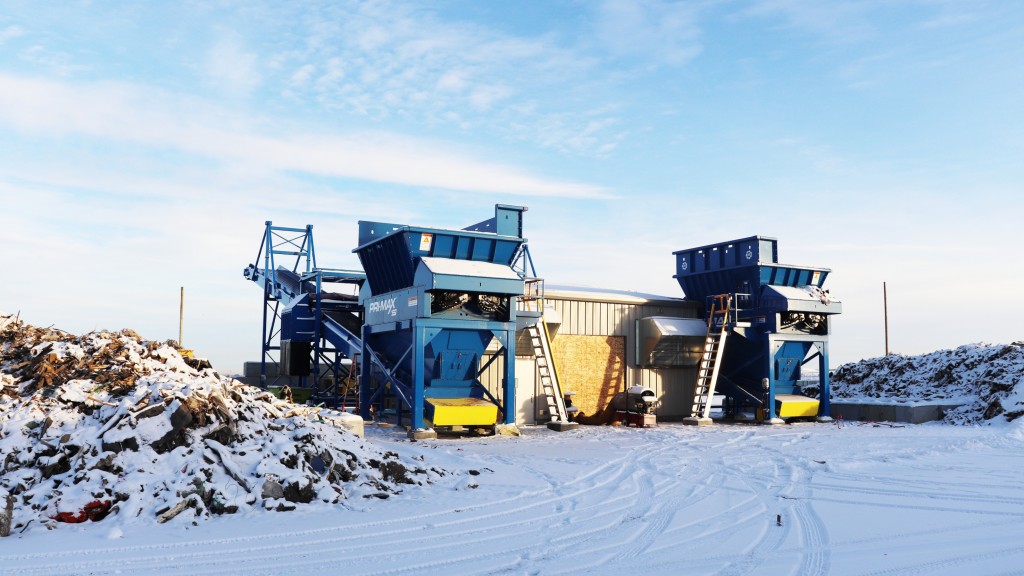 SSI Shredding Systems recently announced two new patents for their PRI-MAX primary reducer. These high-volume, heavy-duty shredders are designed to process the most difficult materials and now include a cartridge cutting table designed to be easily removable without disconnecting the drive or hydraulic connecting hoses. The second new patent is for SSI's stackable shafts, which now have slide-on cutters and spacers, making the shaft both reusable and configurable.
SSI has also launched the Tri-Shear line of shredders. This line of low-speed, high-torque, three-shaft, industrial, rotary shear shredders are designed to efficiently process a variety of difficult materials to a consistent particle size.
According to SSI, Tri-Shear shredders are multi-purpose machines designed to shred, liberate and reduce a wide range of materials (not including thick metals) in a single pass. The three shafts in the Tri-Shear shred and recirculate materials within the machine until they are a small enough size to pass through the removable screen below the cutters. Three models are available ranging in power from 224 KW (300 hp) to 560 KW (750 hp) with hopper openings from 1,600- x 2,565 mm to 2,305- x 2,680 mm.
Tri-Shear series three-shaft shredders feature simple heavy-duty construction, shock protection, bulk feed capability, energy efficient operation, as well as low noise, dust, heat generation and maintenance costs, with minimum footprint and foundation requirements.
Units are also available with electric drive and SmartDrive configurations, removable screens, self-cleaning capability, application-specific feed hoppers and cutter configurations, seal and bearing protection, as well as a patented Advanced Cutter Locking System (ACLS).