Taking conversion to natural gas one step further
Alternative fuel created from anaerobic digestion of organics is ideal for use in transportation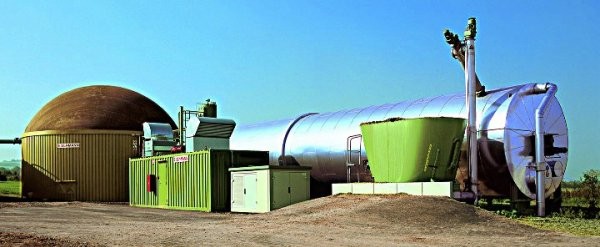 One of the biggest problems facing integrated waste management companies, waste hauling companies, and municipalities is the costs associated with operating the fleet of waste collection vehicles. Low miles per gallon, long service routes, and the increasing age of the fleets all negatively impact the fuel costs for the city and/or company.
Inform, Inc., a national non-profit focused on global sustainability, provides the following figures on their website: out of 179,000 vehicles in America, 91 percent are diesel-fuel; 40 percent of those trucks are over 10 years old; 25,000 miles is travelled annually per truck; trucks get three miles per gallon on average; and 8,600 gallons of fuel is used on average per truck, per year.
This means, for a fleet of 100 trucks, the average annual fuel costs would be $3.44 Million, at $4/gallon cost of diesel. The use of natural gas as a cleaner alternative fuel provides a significant cost savings. When it comes to consideration of the costs and savings associated with converting a fleet of 100 trucks to operate on natural gas, based on the average cost of converting diesel engines to natural gas engines, a return on investment can be realized in just over a year with the annual fuel savings.
Fuel costs, however, are not the only benefits to converting a fleet. There are significant additional benefits realized with the use of natural gas. A truck operating on natural gas fuel is less noisy and significantly reduces emissions, often releasing up to 90 percent less air pollution than conventional diesel fuel. Natural gas is non-corrosive, non-carcinogenic and is also not a threat to soil, surface water, or ground water.
Waste Management (WM) operates more than 1,400 natural gas trucks, which is currently the largest fleet of natural gas vehicles in North America. By operating these trucks instead of standard diesel engine trucks, WM says they can displace eight million gallons of petroleum and eliminate over 45,000 metric tons of greenhouse gas emissions in just one year. WM also takes this one step further and uses liquefied natural gas (LNG) and compressed natural gas (CNG) derived from the decomposition of organic waste at one of its waste facilities to operate a portion of their clean fleet.
As an alternative source of natural gas, biogas can be converted to LNG and CNG to provide additional benefits. It provides an opportunity to divert organic wastes from landfills while also offsetting the costs of natural gas and adding an additional revenue stream from the organic waste by-products. One way to achieve this is by utilizing an onsite anaerobic digestion system. Anaerobic Digestion of organic waste streams provides an environmentally friendly alternative to landfilling and a sustainable source of renewable energy to help reduce consumption of fossil fuels.
Eisenmann, as an environmental technology provider focusing on clean air and energy, provides complete biogas systems. Eisenmann's proprietary Biogas Green Waste technology utilizes anaerobic digestion to convert high solid waste organics to biogas. Besides the ability to produce electrical power or be fed into a natural gas pipeline, the biogas can be used as a transportation fuel alternative. The company's Biogas-GW high solids anaerobic digestion system is designed to handle a broad range of organic waste streams. Eisenmann says their technology, combined with their end-to-end process knowledge, offers a proven solution for organic waste-to-energy, with feedstock flexibility, including a closed system design for odour control.