BRT HARTNER customized hopper solutions ideal for plastics processors
Specialized hopper solutions for plastics recycling available in North America from BEKON Energy Technologies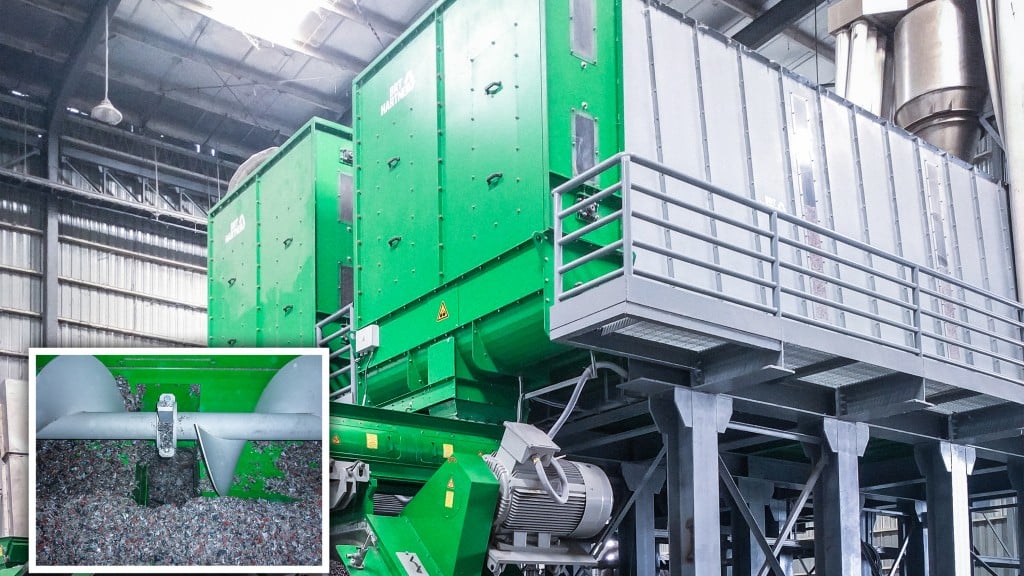 Under the brand name of BRT HARTNER, BEKON Energy Technologies Inc. now offers specialized hopper solutions for plastics recyclers.
Plastics are supplied to material recycling in larger and larger quantities. For this purpose, the plastics are mechanically processed, shredded, sorted and washed. This is a complex multi-stage process taking place in different areas of the plant. Therefore, it is necessary to buffer the intermediate products and submit them back into the process in a dosed fashion.
The customized Feed and Metering Hoppers of the BRT HARTNER brand by BEKON Energy Technologies Inc. are It a proven alternative to tower silos, and suitable solution for these requirements. The bunkers feature a storage volume of up to 80 m³. At their heart is a moving floor conveyor in special construction design for materials with a high share of fines. They are well suited for years of continuous operation due to their sturdy steel structure. One of the characteristics of the machine is the easy accessibility to all drives and operating controls - even when the hopper is filled with material. This ensures high availability and low maintenance effort and costs.
The input material mostly consists of flakes from films and other plastics. As these materials heavily tend to bridging, a lot of plant operators opted against the use of tower silos.
The engineers of BEKON Energy Technologies Inc. therefore designed a dosing bunker with a conical cross section, so it gets narrower to the top. In addition, an especially developed tool for the disentanglement of material bridges is used in the discharge area. Then the material is transferred to a crosswise positioned screw conveyor for an absolutely even material discharge.
The Feed and Metering Hopper is also equipped with numerous maintenance openings, inspection windows and fill level and temperature sensors - just as required by this kind of application. The electric control system of this machine is equipped with a PROFINET connection to the plant.
Mr. Tobias Peters, the technical director of mtm plastics GmbH in Niedergebra/Germany has been working with machines from BRT HARTNER for the last 20 years. The company has purchased no less than six hoppers so far. "To me it is important that the machines operate efficiently and that they meet our extremely high requirements" Mr. Peters says. The plant is operated around the clock, seven days a week, except for a short maintenance period at the end of the year.
In the meantime, other plant operators, domestic and abroad, have taken notice of the exceptional system, especially in the Asia-Pacific region. For example, an Australian plant engineering company was convinced of the exceptional purpose of the Feed and Metering Hopper in special construction design and has ordered and installed two machines with a hopper volume of 60 m³ each for a plant in Jawa Timur.