Heavy-duty SMS granulators from Herbold deliver extreme throughput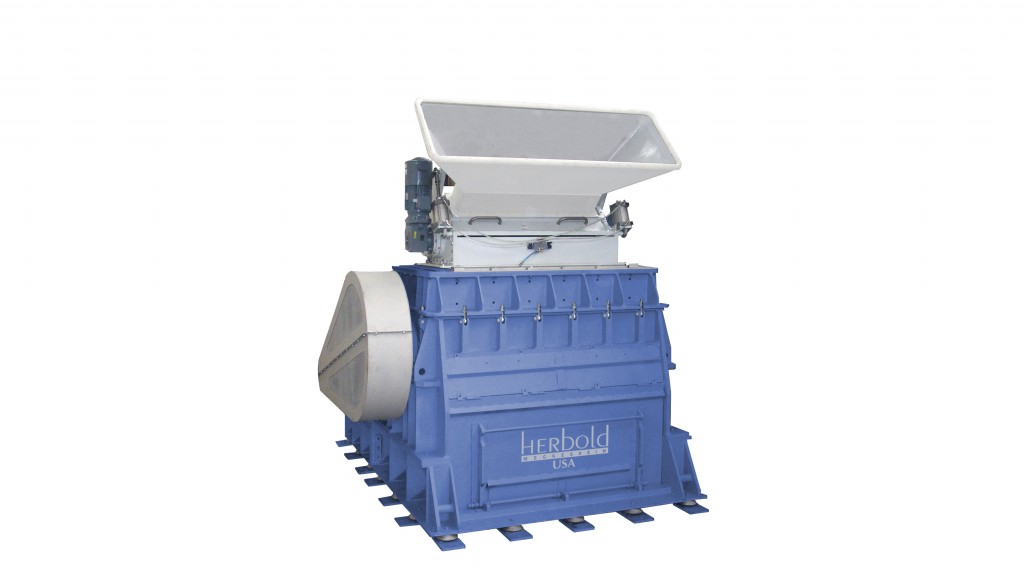 SMS Series granulators from Herbold USA are heavy-duty knife granulators designed for challenging applications that require high throughput capacities. Eight models are available with throughputs from 440 - 17,600 pounds per hour.
A removable deflection wedge is a standard feature on all SMS models. It introduces a third bed knife that improves the granulator's ability to efficiently process heavy lumps, thick-walled pipes, thick sheets and other dense items. When the deflection wedge is removed there is more space in the feed opening and destruction chamber which facilitates the size reduction of large, bulky items.
According to Herbold's David Lefrancois, the SMS granulator's cutting geometry, removable third bed knife and adjustable rotor knives improve output while increasing uniform cutting. "The cutting geometry provides a clean cut while reducing fines and enhancing output," explains Lefrancois. "The removable third bed knife makes the machine more versatile, allowing for the processing of thicker cross sections while installed and for large shaped parts when removed, virtually creating two machines in one package.
"The machine's adjustable rotor knives provide a constant cutting circle for uniform granulate and output with the benefit of more sharpening than conventional fixed rotor knife granulators, providing extra blade longevity, a real value to recyclers."
SMS series granulators also feature rotor and bed knives mounted at opposing angles. This configuration ensures a uniform cutting gap across the entire length of the knife resulting in greater rotational inertia, reduced energy requirements, and regrind with few fines and improved bulk density.

Additionally, an optional complete wear protection package is available for processing abrasive materials including glass filled plastics. For ease of maintenance, rotor and bed knives are adjusted in a fixture outside of the machine prior to installation. This significantly reduces downtime due to knife changes. To further simplify routine maintenance and knife changes, SMS granulators are constructed in a two-piece, split hinged design that, when open, allows unmatched access to the cutting chamber, knives and rotor.
SMS Series granulators can be supplied with a variety of accessories including in-feed conveyors, sound dampening enclosures and more.
Company info
Related products
Related Articles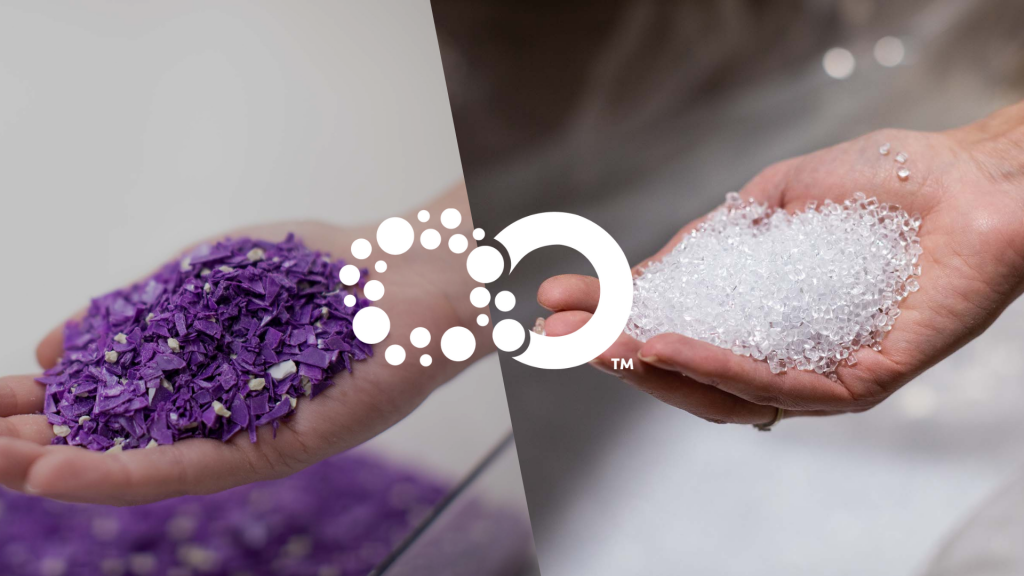 Eastman secures significant feedstock agreements for its molecular recycling facility