New recycling technologies hold great potential to boost economic growth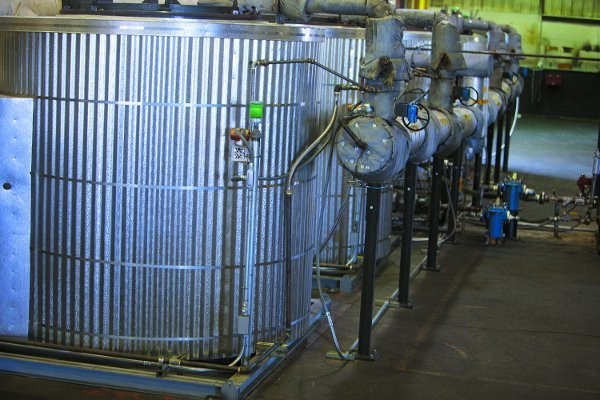 by Wes Muir
The North American waste industry has been undergoing a significant transformation with respect to diversion and resource recovery. This has been driven in part by a wide range of issues including: the increased segmentation and diversification of the waste stream; industrial and commercial waste generators and brand owners taking an active, hands on role in managing their waste streams and materials; and changing and varied legislative and regulatory environments.
As a result, over the past few years, an increasing amount of new and innovative waste processing and recycling technologies have entered the marketplace, many of them from non-traditional waste industry players. Many of the latest technologies in waste and recycling have taken advantage of the trend toward increased segmentation in the waste stream and the introduction of developed niche end markets.
Innovation is coming not only from manufacturers of new processing technologies, but from companies who are using recycled materials in their marketable products, and by so doing, contributing to end markets for recyclable materials. Combined, the advancement of technology and newly created end markets have great potential to boost our overall economic growth. Nowhere is this more apparent than in plastics recovery.
MicroGREEN Polymers
One of the most visible plastic materials in the waste stream is beverage bottles and cups. There are literally billions of disposed of each year. The problem with the plastic bottle or cup is not that they're unrecyclable, but that in some parts of North America there is no recycling infrastructure or viable end markets for these products. As a consequence, many bottles and cups are either landfilled or shipped overseas.
To address this imbalance, a company called MicroGREEN Polymers based outside of Seattle, Washington, has developed a plastic cup that uses recycled PET bottles as a feedstock. Their patented, chemical-free Ad-air technology process allows them to use up to 50 percent post-consumer recycled content and 50 percent less material than conventional plastic cups. Billions of micro bubbles are created in the recycled plastic which is then expanded up to 500 percent to create a lightweight, highly insulated plastic cups that meet FDA standards, and costs the same or less than a conventional plastic cup.
MicroGREEN's clean technology uses PET plastic bottles as a feedstock and recycled CO2 gas to thermoform recycled PET plastic into the cups. The process expands the plastic mechanically and does not involve petrochemical blowing agents or volatile organic compounds in the manufacturing process. Thus, the plastic is unaltered and can be recycled at the end of its life. The technology lowers raw material cost, reduces the weight of plastic products while improving functionality and allows MicroGREEN to engineer the size and placement of their micro bubbles in order to create superior products that meet the specific needs of customers.
The company is currently manufacturing facility near Seattle, and is planning for a sixfold increase to its workforce which currently stands at 50 employees. Equally important, MicroGREEN is establishing a domestic end market for recycled materials as well as contributing to the continuation of green manufacturing.
Agilyx Corporation
While plastics such as PET and HDPE are commonplace in industrial and residential waste streams and can be easily recycled, the same cannot be said for plastics such as LDPE, PP, PS and other resins, which are more difficult to recycle especially in regions that lack infrastructure or end markets to use lower-value plastics. As a result, these plastic resins often end up exported or landfilled.
Agilyx Corporation, a Portland, Oregon based company, has developed a patented waste plastic conversion technology, using anaerobic thermal reclamation, that can process mixed plastic resins from industrial and residential waste streams. The technology gasifies waste plastics, purifies the gaseous compounds and then converts the hydrocarbons into synthetic crude. The process takes low-value plastic as well as contaminated resins and converts them into a high-value beneficial resource which can be used as ultra-low sulphur diesel, as well as for other transportation fuels and petroleum products.
Agilyx was the first to use this technology for turning plastics to crude oil in North America. The company's first facility near Portland, Oregon was, at the time it was built, the largest commercially operational waste plastic to synthetic crude facility in North America.
The promise of new technology Advancements in technology from companies like Agilyx and MicroGREEN, in the areas of plastic and waste recovery, hold great promise to provide the suite of options needed to help both the private and public sectors address the challenges of materials recovery and the development of sustainable end markets across North America.
It also represents enhanced business opportunities associated with diversion and recycling, through the integration of resource material into new product development. Nowhere is this more important than in the industrial and commercial sector where waste diversion rates have been stubbornly stagnant. Case in point; a growing number of the recyclables diverted on the west coast of North America are currently being shipped abroad for processing, simply because of a lack of domestic end markets.
One notable challenge facing many new technology companies is how to gain the acceptance of government bodies. Regulators need to embrace new technology development as a key to both enabling the increased diversion and recycling of materials and the creation of the diversity of end markets required for our secondary raw materials, whether for the creation of new products or to capture the energy resources within.
Wes Muir is a public affairs and communications consultant working in the waste and recycling industry. Email: [email protected]