Montreal's new recycling centre to process over half of city's waste
Lachine MRF to handle 100,000 tonnes of recyclables each year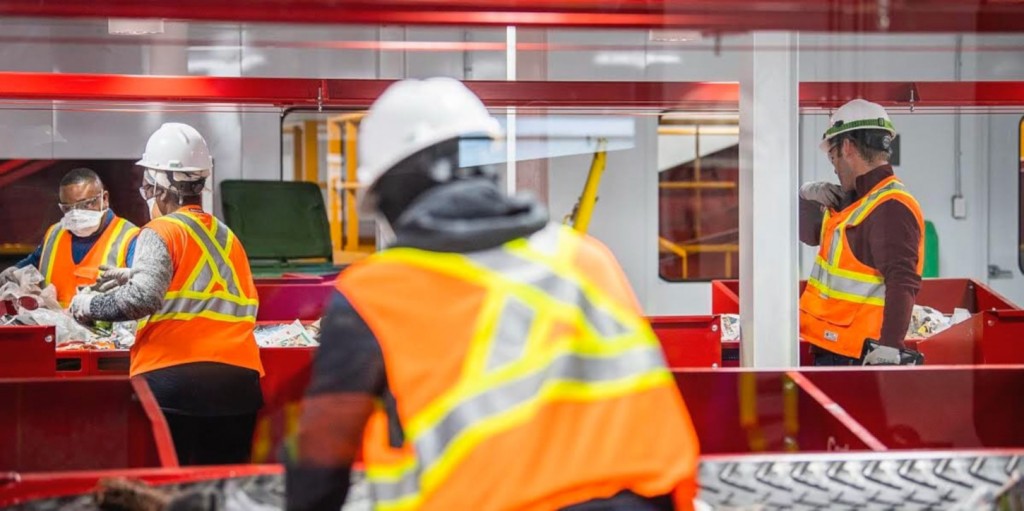 Montréal's new recycling centre, built to serve the western part of the city, opened at the end of 2019 in Lachine, Quebec. According to the City of Montreal, the new sorting centre can handle up to 100,000 tonnes of recyclables each year and will collect around 58 percent of the total volume of materials that are recycled by Montrealers.
The sorting centre, which is equipped with state-of-the-art technology, is the most modern and highly automated of its kind in Québec. Locally made equipment optimizes sorting and increases the recycling potential for plastic, paper, metals and glass.
With a view to becoming LEED GOLD certified, the centre has also implemented measures to offer a better working environment to its employees.
By opening this second sorting centre, the city expects to meet its objective of recovering 70 percent of recyclable materials in order to recycle or re-use them by 2025. Ever since recycling collection began in the early 1990s, most of these materials have been handled at the Complexe environnemental de Saint-Michel (CESM).
In 2018, the Montréal agglomeration collected 156,352 tonnes of recyclables and 90 per cent of them were recycled or re-used. Original news from the City of Montreal.
Watch a video showing the Lachine MRF in operation, below.