A SMART take on textiles recycling
The Secondary Materials and Recycled Textiles association is leading the movement toward sustainable management of an immense waste stream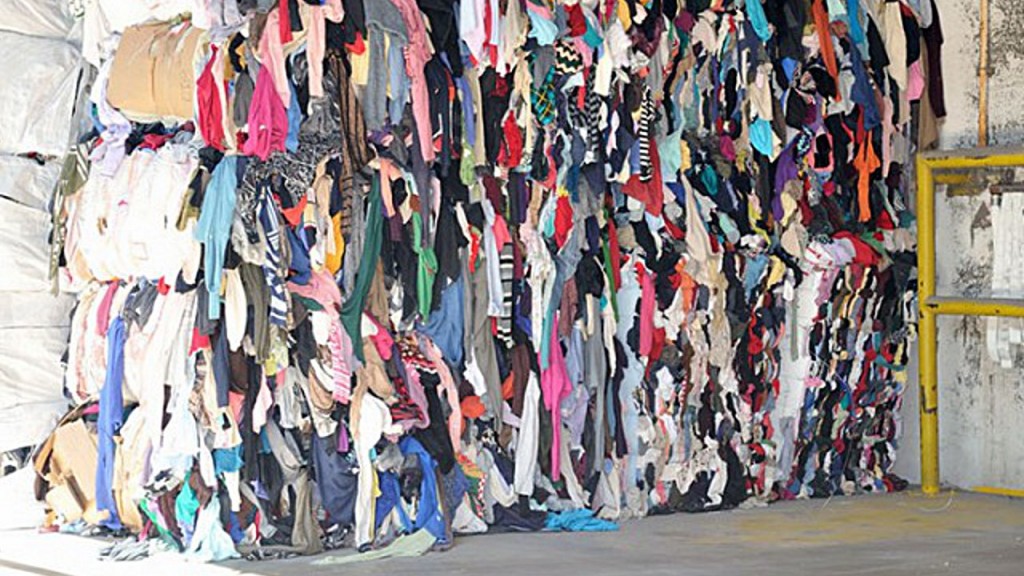 Can you imagine living in a world without textiles? From the clothes we wear, to the products we use to decorate our homes such as curtains, to our bedding and pillows, textiles are both essential and functional, while also providing a way for us to express our individuality, personal styles and tastes.
It may be surprising to hear that textile production and manufacturing is the second-largest pollution contributor in the world, second only to oil, and that textiles currently have a negative overall impact on our environment.
The U.S. Environmental Protection Agency estimates clothing and other textiles account for 6.3 percent of the total waste stream in the United States - the equivalent of 81 pounds per person thrown away annually. The bulk of this waste ultimately ends up in landfills, despite the fact that 95 percent of textiles can be reused or recycled.
Even an old t-shirt can take months to decompose in a landfill, and some textiles items can take years, depending on what they're made of. The majority of the public in North America may think there's not much harm in tossing used clothing and textiles in the trash. Over time however this adds up to a very serious problem, and it is one that can be avoided.
SMART (the Secondary Materials and Recycled Textiles association) is a non-profit trade association working on behalf of companies which work in the textile reuse and recycling industry. These companies acquire both unused and used (pre-and post-consumer) textiles for reuse and recycling purposes.
In the pre-consumer market, material is acquired prior to consumer use. SMART member businesses purchase secondary material from textile and fibre companies, which would otherwise be discarded as by-product that could not be used during the manufacturing process. These companies repurpose the excess material into a variety of consumer products such as wiping cloths, automobile insulation and home furnishings.
In the post-consumer market, for material acquired after consumer use, SMART member companies purchase excess textile donations from charities and commercial sources including non-profits, thrift stores, hospitals, hotels and industrial laundries. SMART companies sort and grade the used clothing based on quality, condition and type. Once sorted, the used clothing and textiles are reused or mechanically recycled. Approximately 45 percent is re-used as apparel, 30 percent is cut into wiping rags or polishing cloths and 20 percent is reprocessed into basic fibre content. The remaining five percent is often unusable due to mould and moisture.
In the U.S., the EPA estimates 2.6 million tons of textiles are currently recycled annually, which has a greater impact on reducing greenhouses gases than the recycling of yard waste, glass and plastic. In fact, the current reuse and recycling of clothing and textiles is the equivalent of removing 1.3 million cars from America's highways.
Consumers can do their part to improve used textiles diversion from landfill by shopping for clothes at consignment shops and at second-hand stores. SMART employs social media to help increase awareness of this socially conscious buying practice.
The apparel industry is also getting increasingly involved. More and more, we hear about sustainability, reuse and recycling in the fashion industry, with big-brand companies like Levi's offering discounts on products for consumers who recycle their worn jeans in-store. Brands including Converse, The North Face, Zara, H&M, Madewell and Reformation are also getting involved by offering textile recycling programs to help keep clothes out of landfills.
While the textiles recycling movement in North America is now well established and progressing, there remains an urgent need for improvement.
To learn more about SMART and the work of our members, visit www.smartasn.org.
Jackie King is executive director of the Secondary Materials and Recycled Textiles Association (SMART), a non-profit membership organization of for-profit companies in the textile reuse and recycling industry.
This article was originally published in the November/December 2019 edition of Recycling Product News, Volume 27, Number 8.