Mattress Recycling Council calling for ideas to improve and expand programs
​Innovative proposals sought for end-use mattress components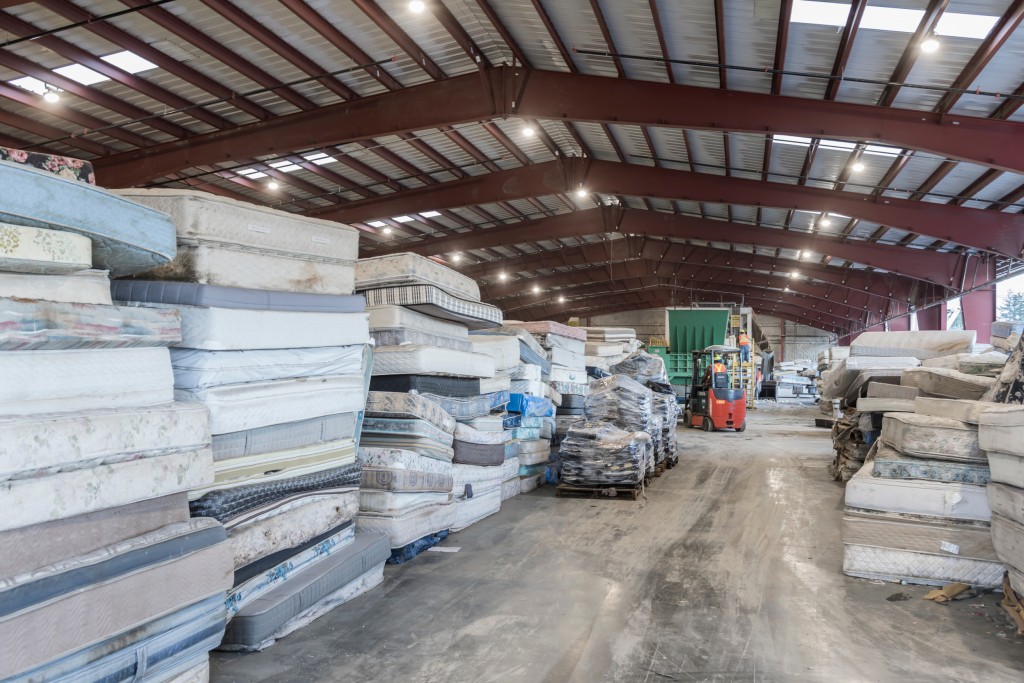 The Mattress Recycling Council (MRC) is seeking innovative proposals to make recycling more efficient and create new or better uses for hard-to-recycle mattress components. The initiative is part of MRC's $1 million annual research fund to improve how discarded mattresses and box springs are recycled and identify new markets for reclaimed mattress materials.
"The number of used mattresses dismantled by MRC recyclers and the amount of steel, foam and other materials reclaimed is steadily growing each year. To sustain future growth, it is vital that we help identify new economically viable uses for those materials," explained Ryan Trainer, president of MRC.
"To help solve this challenge, MRC welcomes ideas and proposals from potential innovators, including manufacturers of the original components, who may hold the key to identifying new and better uses for reclaimed materials."
MRC is funding a series of innovative research projects to kickstart new markets for the following materials: polyurethane foam, memory foam, latex foam, quilt panels (the top layer of a mattress), shoddy pads (mixed fiber insulating felt layer), various types of fiber batting and pocketed springs.
"MRC anticipates entering into multiple research projects over the next several years that support our recycling objectives. Up to $100,000 per project is available, but MRC will consider increasing that contribution for innovations that show special potential," according to Mike Gallagher, MRC's research consultant leading the process. "MRC is most interested in ideas that show technical merit and feasibility, along with the best potential for commercial use in achieving the targeted use of the recycled material."
MRC encourages interested parties to briefly describe their ideas using an online application form before submitting a full proposal for review and potential funding. Proposals will be reviewed on a rolling basis. More information including details regarding project requirements and eligibility is available at www.mattressrecyclingcouncil.org/research.
The Mattress Recycling Council (MRC) is a non-profit organization formed by the mattress industry to operate recycling programs (known as Bye Bye Mattress) in U.S. states that have enacted mattress recycling laws - California, Connecticut and Rhode Island. MRC recycles more than 1.5 million mattresses yearly, diverting 52 million pounds of useful material from the waste stream.
More from Industry News
But we've been successfully sorting paper on the front end with optical sorters since 2005. Why have we been so successful? Because we know it's not JUST about the optical. We focus on your entire operation, so you make the most of your fiber line. Is your optical sorter living up to its potential? Call us at 203-967-1100 for a free system evaluation.
Traditionally, recyclers across Canada have sent a huge percentage of their recovered scrap metal to Hamilton, Ontario, or Pennsylvania in the U.S., via open-top rail cars and truck trailers. The scrap is then melted down and turned into new steel. This is still the case for much of our scrap steel, but recently the growing trend toward containerization has introduced new opportunities for efficient, cost-effective shipping of both non-ferrous and ferrous materials to overseas markets.