Waste Expo 2013 to focus on organics and investment
Inaugural events include Composting & Organics recycling conference as well as Industry Investor Summit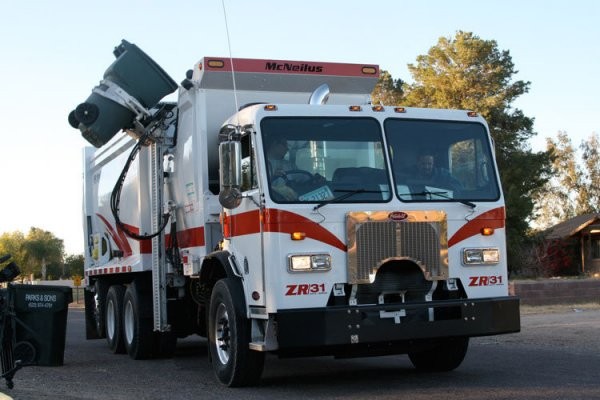 Waste Expo 2013, the recycling and waste industry's largest North American tradeshow, is set to run from May 20-23 in New Orleans, Louisiana. This year's show (the 45th annual) will feature two new components, including the first ever Composting & Organics Conference, and the industry's inaugural Investors Summit.
The 1st Annual Composting & Organics Recycling Conference at WasteExpo will feature a conference program with three days of comprehensive and focused sessions on organics management. This will include composting, anaerobic digestion, organics recycling, renewable energy from organics, bioplastics, compostable products, and more. Contact: [email protected] for more information.
Also new for 2013's WasteExpo, Penton's Waste Industry Group (show producers) in partnership with Wunderlich Securities are hosting the first-ever "Waste Industry Investor Summit" to be held May 20, one day before the opening of WasteExpo 2013, in New Orleans, LA. The event will bring together senior management of major solid, industrial and energy waste companies, innovators of new technologies and institutional investors in a discussion forum focused on the $85 billion revenue generating waste industry.
Michael E. Hoffman, Managing Director at Wunderlich Securities, who covers solid-, industrial- and energy-waste markets, will lead the event. Hoffman has 25 years of experience in the field and is a top ranked sell-side analyst by Greenwich Associates, Institutional Investor and StarMine. Companies currently confirmed to present include: Advanced Disposal, Covanta Holdings, Progressive Waste Solutions, Republic Services, Waste Connections, Waste Management, Macquarie/Waste Industries, WastePro USA, Heckmann Corp., Casella Waste Systems and Caterpillar.
"With a market cap of about $50 billion, the waste industry deserves an investor conference of its own," said Rita Ugianskis, managing director of the Penton Waste Industry Group. "For participating companies, this event creates a unique opportunity to talk directly to the financial community about their businesses, and what better place than alongside the biggest showcase event for the industry's products, technologies and education."
Also recently announced, Penton's Waste Industry Group and WasteMET Asia, producers of Asia WasteMET, have established a global partnership to co-market their respective live events, create an international marketplace and exchange ideas pertaining to the solid waste, recycling and organics industry.
Organized by Waste Management and Recycling Association of Singapore (WMRAS) and National Environment Agency (NEA) for the first time in 2012, the WasteMET Asia event allowed exhibitors to launch, showcase and introduce their latest innovative equipment and technologies in waste management recycling and resource recovery solutions to ready buyers at the show who make purchasing decisions for their companies.
The next edition of WasteMET Asia will be held June 1-4, 2014 at Marina Bay Sands, Singapore.
"This partnership aligns perfectly with our mission to help our customers and the industry at-large chart their own course to sustainable materials management," said Penton Waste Industry Group Managing Director, Rita Ugianskis.
The news of Penton Waste Group's Asia partnership follows the announcement last month of its new co-marketing partnership with the Australasian Waste and Recycling Expo (AWRE) to similarly link each other's events and promote a global dialogue.
"Through these strategic agreements, Penton and its partners are building a truly global stage to spotlight the critical discussions, promote professional education and create business opportunities around the world to responsibly manage the world's waste," said Ugianskis. "WasteMET Asia connects a vital community to the conversation."
"WasteMET Asia offers a strategic platform for networking with top government and industry leaders, as well as policy makers," said WMRAS Chairman, Jerome Baco. "We are pleased to partner with Penton's Waste Industry Group to expand the opportunities for our delegates to exchange ideas, share contacts and discuss trends and best practices on a global scale."
WasteExpo is the largest conference and trade show in North America for the solid waste, recycling, and composting and organics management industry. The show is designed as a "one-stop educational, networking, and business solutions event for professionals, buyers and other interested personnel who require information about the latest equipment, product, system and services.
According to Penton, Waste Expo provides attendees with an extraordinary opportunity for professional growth and career advancement. The show averages more than 12,000 attendees and over 550 exhibitors from North America and around the world.