New roller conveyor scale from Fairbanks improves manual weighing
Latest conveyor technology provides easy integration, reliable performance, accuracy and durability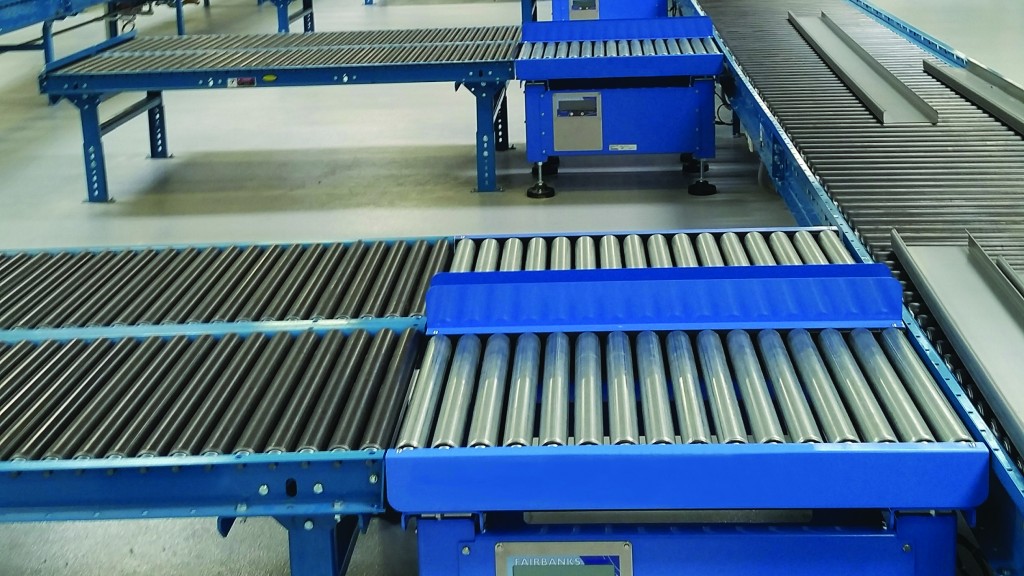 Fairbanks Scales Inc. has introduced the new Roller Conveyor Scale, designed to capture static weighments of products as they manually move down a conveyor line in a variety of applications, including recycling and materials management.
Incorporating the Roller Conveyor Scale into a new or existing conveyor system helps material handlers, manufacturers, and distribution centers economically speed production and increase operational efficiencies.
The new scale weighs products ranging from 0.2 to 250 pounds and accommodates objects sized from 32 to 36 inches. It is a cost-effective solution for capturing shipping weights, missing parts inspection, over/under checkweighing, common carrier chargeback protection or manufacturing.
The complete Roller Conveyor Scale system features the frame (of typical floor conveyor height) with rails, rollers, integrated scale, and integrated 5-digit weight display. It comes with a 36-inch x 55-inch weighing platform, and integrated Instrument. The roller weighing platform design is unique to the scale market and comes with a proven track record for easy conveyor integration, reliable performance, accuracy, and durability.
Seamlessly integrating into most conveyor systems, the new scale ships fully assembled for instant plug and play functionality. Installation is simple. Remove the unit from the box and adjust the feet to align the weighing platform with the conveyor line. Built for commercial or non-commercial applications, the scale is easily customized to fit unique application needs.
To learn more about the new Roller Conveyor Scale, visit http://www.fairbanks.com/.
More from Collection & Hauling
But we've been successfully sorting paper on the front end with optical sorters since 2005. Why have we been so successful? Because we know it's not JUST about the optical. We focus on your entire operation, so you make the most of your fiber line. Is your optical sorter living up to its potential? Call us at 203-967-1100 for a free system evaluation.
Traditionally, recyclers across Canada have sent a huge percentage of their recovered scrap metal to Hamilton, Ontario, or Pennsylvania in the U.S., via open-top rail cars and truck trailers. The scrap is then melted down and turned into new steel. This is still the case for much of our scrap steel, but recently the growing trend toward containerization has introduced new opportunities for efficient, cost-effective shipping of both non-ferrous and ferrous materials to overseas markets.