Visual Workplace system creates a SMART floor environment
Complete line of high-performance vinyl floor symbols ideal for industrial workplaces with heavy traffic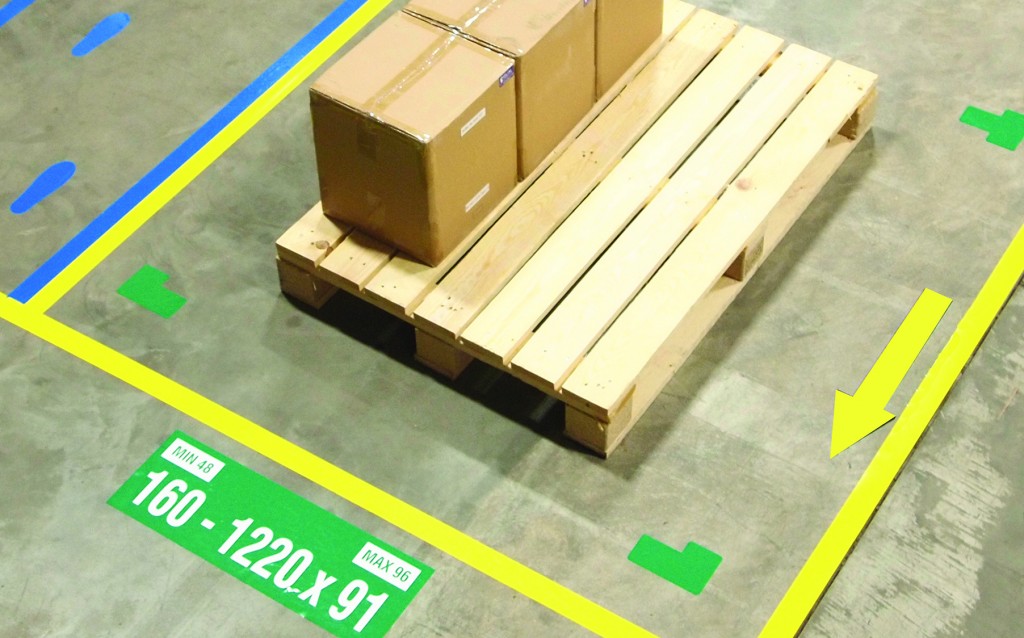 Visual Workplace, Inc. now offers a complete line of high-performance vinyl floor symbols, ideal for the industrial workplace with heavy traffic. Floor symbols and decals create a SMART floor environment and direct behavior, adding visual organization to any environment by communicating clearly defined work areas, lanes, emergency exits, and navigation.
Visual Workplace's peel-and-stick Floor-Mark® symbols are superior in durability, maintenance, and ease of installation compared to typical tape and paint methods. Unlike painted markings that must be repainted when changes occur, Floor-Mark borders and symbols are easily removed with heat. The ultra-low profile 14-mil vinyl symbols adhere firmly in place to prevent becoming a tripping hazard or being inadvertently removed. Visual Workplace Floor-Mark symbols are available in a variety of colors and shapes, complemented by the company's line of Floor-Mark marking tapes.
More from Occupational Health & Safety
Single-Ram and II-Ram High-Capacity Balers
At Machinex, we've been designing sorting systems for over 35 years, so we know how essential it is for MRF operators to have a baler they can trust and not worry about its operational reliability. This is why we design and manufacture reliable single-ram and II-ram high-capacity balers to specifically help optimize their operations.
Watch the video of our expert who presents the main features of Machinex balers delivering these important benefits:
Easy & accessible maintenance
Reduced maintenance & bale handling costs
Energy savings
Optimal bale density
For C&D recyclers, waste haulers, demolition contractors and landfills, there is a growing opportunity to profit from rethinking processes. Although every operation is different, by streamlining the front end of the C&D operation processes with purpose-built technologies, recyclers can tap into new end markets, accommodate higher material volumes, stay ahead of regulatory restrictions, increase recovery rates and add commodity revenue, while decreasing labor and other costs.
Download the new eBook to learn about:
Finding opportunities in the alternative to landfilling C&D
How facilities can increase their profits from C&D
Using the right C&D processing technology in the right locations