Women's Recycling Alliance bolsters first year success with international members
WRA aims to connect like-minded women throughout the waste and recycling industry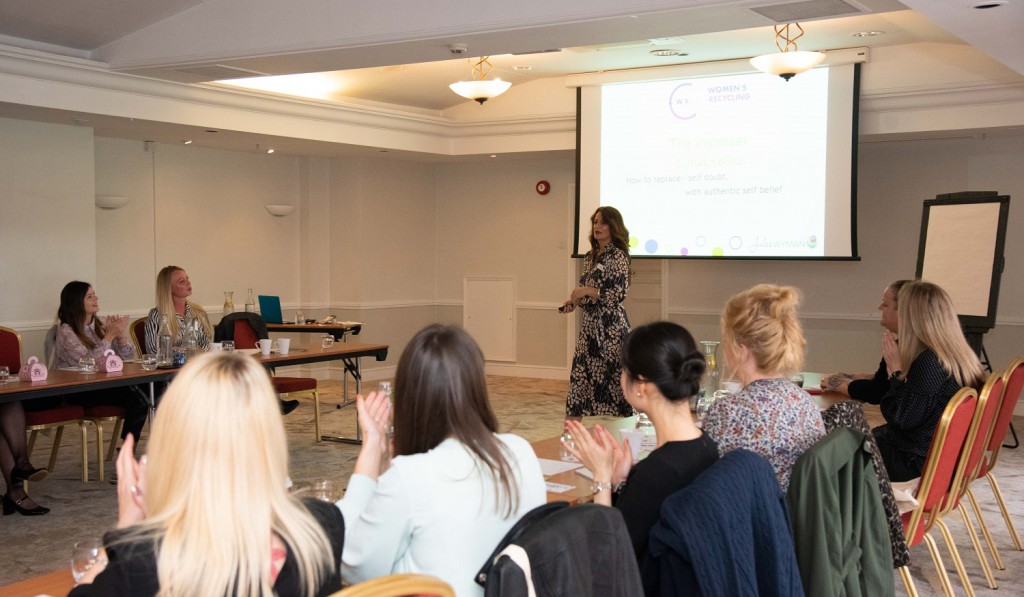 It started out as a simple concept to try and accelerate equality and diversity within a typically male dominated industry. But after only one year in existence, the Women's Recycling Alliance (WRA) has grown substantially from a standing start, gaining momentum throughout the UK and overseas, with members also joining the network from Ireland and Switzerland.

The initiative is the brainchild of Sarah Sanpher-McDowell, a waste professional with more than seven years' experience, and development director at Clearpoint Recycling. With Clearpoint as the first organization to back the venture, the WRA aims to empower women who work in waste, provide a platform to discuss challenges in industry, plus develop their confidence and leadership skills. Female representatives from companies including Viridor, Veolia UK and Yorwaste Ltd. are already on board, and after a significant first year, according to Sanpher-McDowell, all eyes are now on what the group can achieve heading into 2020.
Commenting on the milestone achievement, Sanpher-McDowell said: "I set up the WRA in June 2018 with the aim of connecting like-minded women throughout the waste and recycling industry. It's important to highlight that I, personally, have only ever had positive experiences working in the sector. But we can't get away from the fact that there is a gender imbalance in this field. The WRA therefore exists to make a positive change to the future of the industry, by encouraging the development of the talent that already exists within it, establishing more relationships between businesses and hopefully inspiring other women into the sector."
Personal and professional development is a key strand to the WRA's ethos, continued Sarah. "We're passionate about helping delegates to reach their potential both in and out of the workplace," she said. "This plays a part in empowering women to feel confident in their abilities."To celebrate the milestone 12-month mark, over 30 professionals - from recycling companies, manufacturers, the public sector, exporters and re-processors - gathered for a members' event at the Forest of Arden Marriott Hotel & Country Club in Birmingham.
The day saw attendees take part in a group discussion about the future of the circular economy, led by Veolia's communications and education outreach manager, Sheila Chauhan. There was also a professional development workshop tackling the imposter syndrome, delivered by UK coach Jules Wyman.
Sarah concluded: "It's been an amazing year, and in 2020 we're looking to evolve the membership and sponsorship side of the WRA, in order to further grow our existing group, continue delivering insightful events, and become the go-to networking hub for women throughout the industry."

More from Industry News
But we've been successfully sorting paper on the front end with optical sorters since 2005. Why have we been so successful? Because we know it's not JUST about the optical. We focus on your entire operation, so you make the most of your fiber line. Is your optical sorter living up to its potential? Call us at 203-967-1100 for a free system evaluation.
Traditionally, recyclers across Canada have sent a huge percentage of their recovered scrap metal to Hamilton, Ontario, or Pennsylvania in the U.S., via open-top rail cars and truck trailers. The scrap is then melted down and turned into new steel. This is still the case for much of our scrap steel, but recently the growing trend toward containerization has introduced new opportunities for efficient, cost-effective shipping of both non-ferrous and ferrous materials to overseas markets.