Waste Robotics and TORXX partnership bringing C&D sorting technology to Atlanta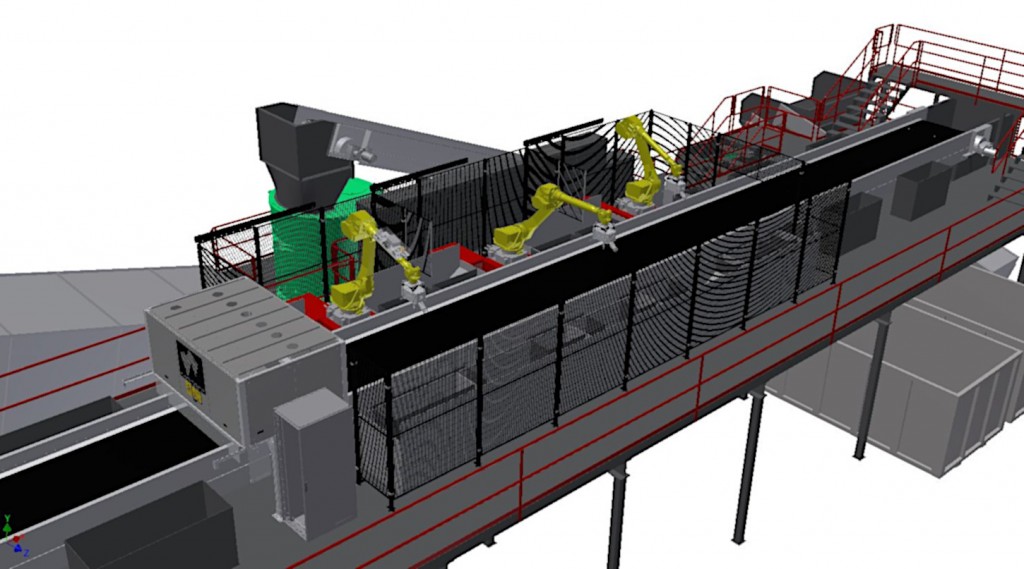 Quebec City-based Waste Robotics has announced a partnership with TORXX Kinetic Pulverizer, based out of Vaughan, Ontario, for deployment of multiple WR-2 C&D sorting robots in the Atlanta region. The agreement includes the supply of three Waste Robotics Autonomous Recycling (WAR) robots to sort C&D waste and various type of green waste.

According to Waste Robotics, their WAR technology enables intelligent robotic sorting of a wide range of recyclable waste, including organics, plastics, paper, wood, bricks, concrete, metals and much more.

"By combining two innovative technologies we enable our end-client to sort and prepare C&D recycled material to meet specific market needs," said Eric Camirand, CEO of Waste Robotics.
Peter Everson, CEO of Torxx Kinetic Pulverizer commented as well, saying "The ability to control the quality of the end-product with robotic sorting and our size reduction technology is key to market end-products."
The TORXX Kinetic Pulverizer is a new generation of size reduction technology for use in the waste management and recycling industry. According to TORXX, their machines are designed to right-size output at a predicable cost of ownership using reliable and durable technology.
Watch the video below about Waste Robotic's WAR technology.
Company info
651 E. 4th Street
Suite 200
Chattanooga, TN
US, 37403

Website:
torxxkp.com
Phone number:
1-844-778-6799
Read more