Region of Peel has plan in place for election sign recycling​ following Monday's vote
Election signs can be dropped off at Peel Community Recycling Centres - free of charge, following the federal election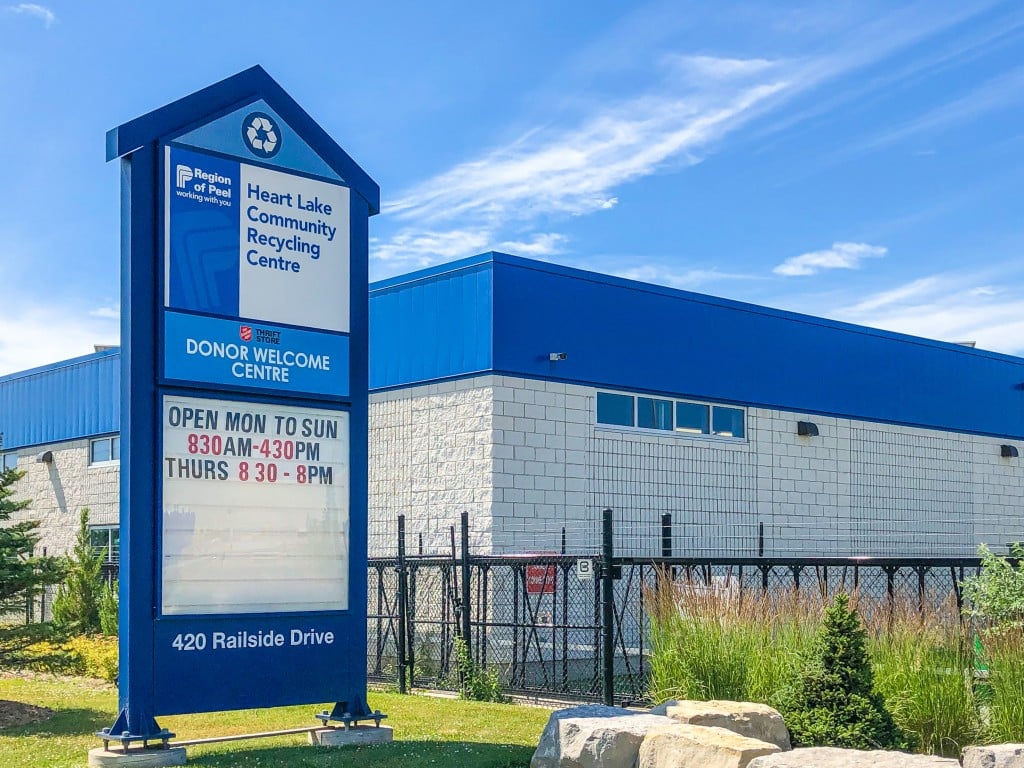 The Region of Peel has advised all candidates who will contest the federal elections on October 21, 2019, and residents of the region, to properly dispose of signs after the elections. They can be recycled free of charge at any of the Region's Community Recycling Centres (CRCs).

Peel is also stressing in its messaging about the service, that election signs will not be collected curbside and are not accepted in apartment recycling containers. The Region of Peel has also made it clear that it is the responsibility of the candidate's campaign office to remove election signs by October 24.
According to a region of Peel press release this week, if residents prefer to recycle the signs prior to removal by the candidate's campaign office, they must separate the three main types of signs, corrugated plastic, paperboard and plastic film, from their associated hardware (e.g. Nylon zip ties, metal staples, wooden stakes, metal" O" rings and dirt/debris), to qualify for free drop off.
Other requirements for free drop-off through Peel's program include:
• When taking election signs to a Community Recycling Centre, residents must keep them separate from other recycling and waste materials to meet the dedicated load free drop-off criteria.
• Vehicles and/or trailers containing only materials accepted free of charge are categorized as dedicated loads. The entire weight of a mixed load is subject to drop-off fees. There is a $5.00 flat rate for loads up to and including 50 kg (110 lbs.) . Loads greater than 50 kg (110 lbs.) are charged 10 cents per kg.
Use the How to Sort your Waste tool or visit peelregion.ca/waste for a complete list of acceptable items.
The Region of Peel works with residents and partners to create a healthy, safe and connected Community for Life for approximately 1.5 million people and over 175,000 businesses in the cities of Brampton and Mississauga and the Town of Caledon. Peel's services touch the lives of residents every day. Recognized as a leader in management and service delivery, the Region of Peel is the only government organization at any level to receive Excellence Canada's Platinum Award for Excellence, Innovation and Wellness®. For more information about the Region of Peel, explore peelregion.ca and follow us on Twitter at regionofpeel.
Above is a picture of Peel's Heart Lake Community Recycling Centre (CRC). CRCs are disposal centres for waste, recyclable/reusable items and household hazardous waste, in this case, election signs. The Region operates six CRCs: 2 in Brampton, 2 in Caledon and 2 in Mississauga. Hours and locations are available here http://www.peelregion.ca/waste...
More from Collection & Hauling
Single-Ram and II-Ram High-Capacity Balers
At Machinex, we've been designing sorting systems for over 35 years, so we know how essential it is for MRF operators to have a baler they can trust and not worry about its operational reliability. This is why we design and manufacture reliable single-ram and II-ram high-capacity balers to specifically help optimize their operations.
Watch the video of our expert who presents the main features of Machinex balers delivering these important benefits:
Easy & accessible maintenance
Reduced maintenance & bale handling costs
Energy savings
Optimal bale density
For C&D recyclers, waste haulers, demolition contractors and landfills, there is a growing opportunity to profit from rethinking processes. Although every operation is different, by streamlining the front end of the C&D operation processes with purpose-built technologies, recyclers can tap into new end markets, accommodate higher material volumes, stay ahead of regulatory restrictions, increase recovery rates and add commodity revenue, while decreasing labor and other costs.
Download the new eBook to learn about:
Finding opportunities in the alternative to landfilling C&D
How facilities can increase their profits from C&D
Using the right C&D processing technology in the right locations