FUSO Class 5 FE 180 GAS cabover production kicks off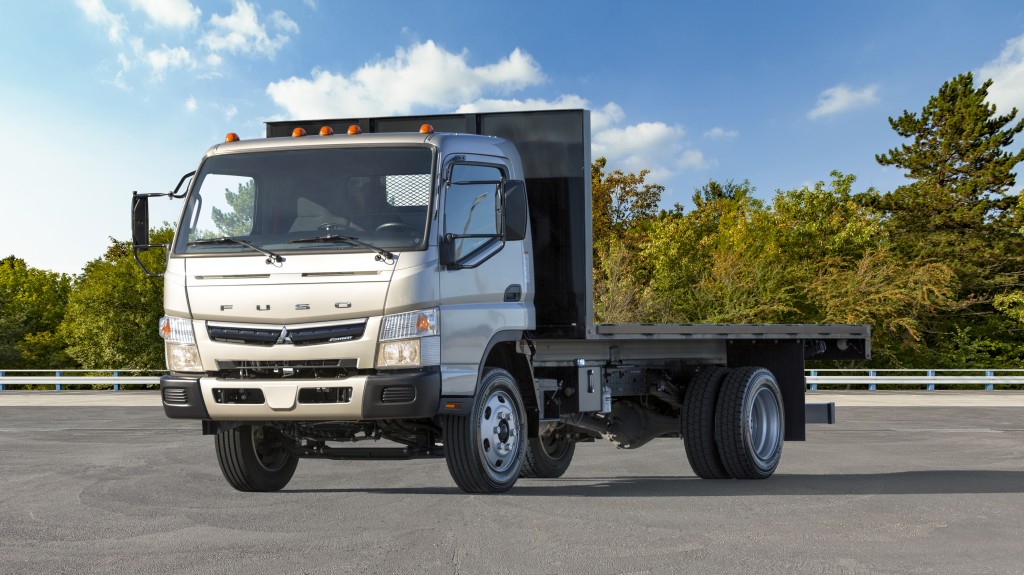 Mitsubishi Fuso Truck of America, Inc. (MFTA) announced that production of the industry's first Class 5 cabover gasoline-powered work truck has begun at the Freightliner Custom Chassis Corporation (FCCC) plant in Gaffney, South Carolina. FCCC is a sister company within Daimler Trucks. This truck adds to the lineup of FUSO's already popular Class 4 gasoline models introduced in 2018.
The FUSO FE180 GAS, which offers 11,855-pounds in payload capacity, was first introduced at the NTEA Work Truck Show in March 2019, where the first prototype was unveiled. Full production of the Class 5 work truck will share the production line with the lighter Class 4 versions.
"North American market data shows that demand for gasoline-powered work trucks is increasing and in some areas outperforming conventional diesel-powered trucks," said Justin Palmer, president and CEO, Mitsubishi Fuso Truck of America, Inc. "We attribute this market shift to the maintenance requirements of diesel trucks due to the increasing sophistication of diesel emission components. Our FUSO GAS trucks eliminate this additional burden while still providing the long-run durability of the engine and its performance."
The Class 5 FUSO FE180's 297 horse powered PSI-General Motors V8, 6.0-liter gasoline engine has the power needed for all our customers' requirements. Additionally, because of the standard 361 lb-ft of torque, this work truck is able to provide the power and pickup needed to haul heavier loads. FUSO coupled the engine with the commercial grade Allison 1000 Series 6-speed automatic transmission. To improve fuel economy, Allison FuelSense 2.0 technology with DynActive shifting is included as a standard feature.
The increased payload capacity with the FE180 GAS truck is best suited for deliveries with a traditional dry van body. Add a refrigerated body, and this truck is perfect for fresh food or frozen food deliveries. Because of the higher Class and gross vehicle weight, the FE180 GAS can also enter other vocational markets such as landscaping, tree care, vehicle recovery and construction, just to name a few examples.
"The introduction of the FUSO FE180 GAS Class 5 work truck offers customers a powerful, hefty work truck that reduces the operational complications that its diesel counterpart faces today," said Greg Baker, Director of Product Management, Mitsubishi Fuso Truck of America, Inc. "We've designed this truck with the customer's wish list in mind by giving it the power, torque and comfort drivers want in a work truck."
With production under way now, FUSO expects the FE180 GAS trucks to arrive at dealerships beginning in November. Pricing is available through FUSO dealerships, and customers should contact their nearest dealership for product information, pricing and truck ordering.