Canada ranks at top of Sensoneo analysis for countries with the worst waste management
Global Waste Index findings aim to hold world's largest polluters accountable and push for investment in waste management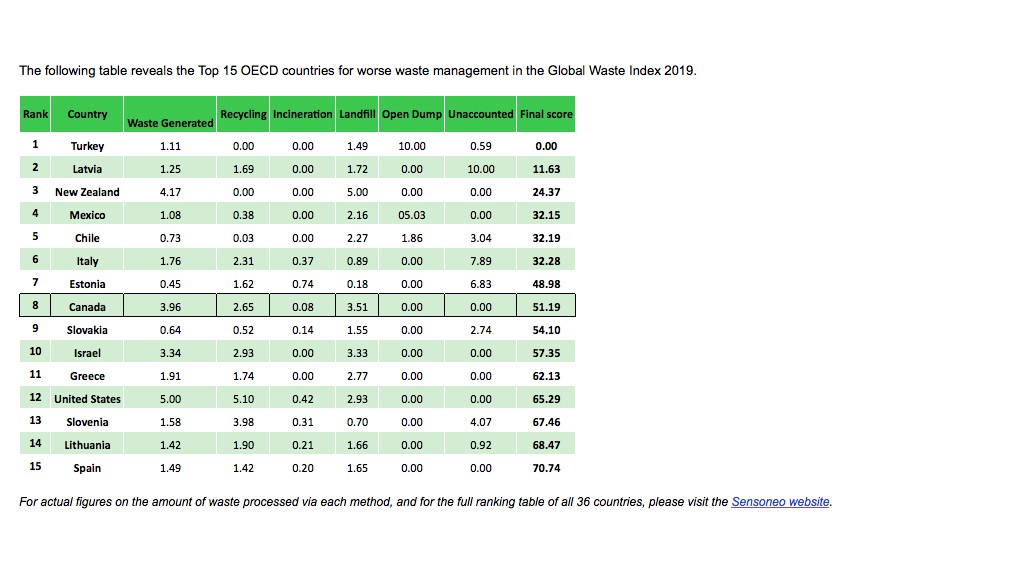 Sensoneo, a provider of smart, enterprise-grade waste management solutions operating in 40 countries worldwide, has ranked OECD (Organization for Economic Cooperation and Development) countries according to the environmental impact of their waste management. The findings aim to hold the world's largest polluters accountable for their actions and push for investment in waste management techniques that prioritize the health of our planet.
Called the Sensoneo Global Waste Index, the report analyses the most common methods of processing waste and allocates a number of positive or negative points relative to the amount of CO2 emissions, methane, and environmental contamination the technique causes on average. The 36 countries within the OECD were then all scored according to the kilograms of waste they process using each method. These include: Recycling, Incineration, Landfill, and Open Dump, as well as the amount of Waste Generated Per Capita and the amount of Waste Unaccounted.
According to Sensoneo, despite an eco-friendly exterior, Canada is ranking worse than the US for their waste management. It sends 510 kilograms of waste per capita per year to over 10,000 landfill sites across the country. The decomposition of waste in landfill releases methane - a greenhouse gas 21 times more harmful than carbon dioxide. At Green Lane, Canada's largest landfill site, plans are proceeding to convert this methane into a usable energy source. Canada ranks fourth among OECD countries for the level of consumption per capita, behind only the United States, Denmark and New Zealand.
Further insights
Canadians recycle just 20% of their total waste: 145 kilograms per capita per year. Iceland ranks top for recycling. Icelanders recycle over 360 kilograms of waste per capita per year - more than half of all the waste they produce.
Canada ranks ahead both the US and the UK for waste management. Canadians generate a third more waste than citizens of the United Kingdom but are more likely to send it to landfill sites rather than incinerators.
The US is the world's largest producer of waste per capita. It has come under fire in the past year for using the developing world as a dumping group for 70% of its rubbish.
Turkey ranks first in the global waste index. In spite of efforts to change open dumping areas into sanitary landfills and to build recycling and composting facilities, Turkey still has the highest number of open dumps per capita.
Mexico ranks in fourth place, because of its high score for number of open dumps, among others. Annually, 88 kilograms per capita is disposed without any control. However, Mexican citizens do not produce nearly as much waste, as US citizens.
South Korea ranks best overall for their waste management. South Korea does not send its waste to open dumps and does not score negatively for unaccounted waste. Moreover, South Koreans generally produce less waste - annually, only 359 kilograms per capita.
Latvia has the most unaccounted waste out of all the OECD countries, followed by Italy for this factor.
Related Articles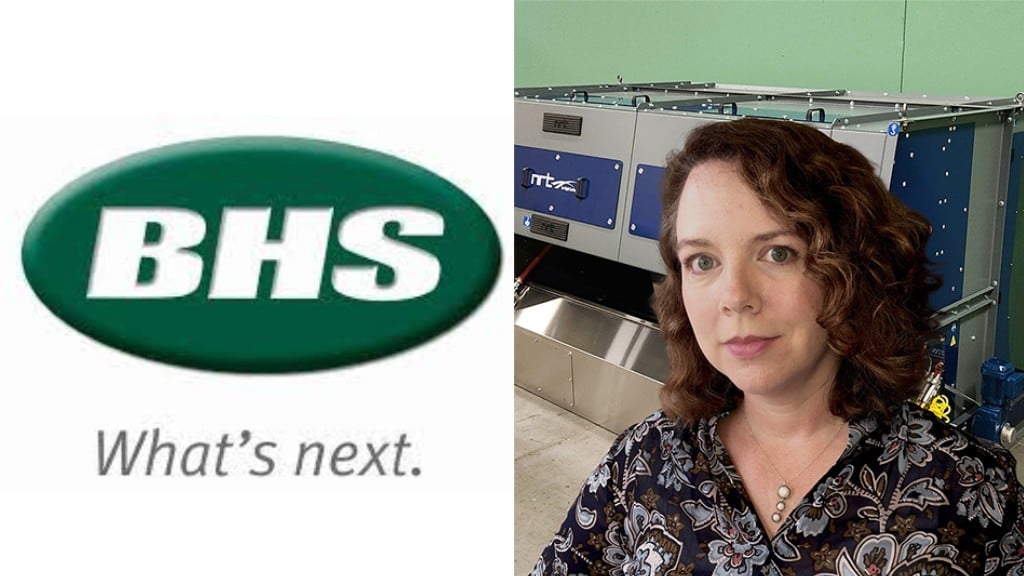 BHS names Julie Fuller as managing director of National Recovery Technologies