Reinventing the Blue Box: understanding Ontario's EPR plan for curbside recycling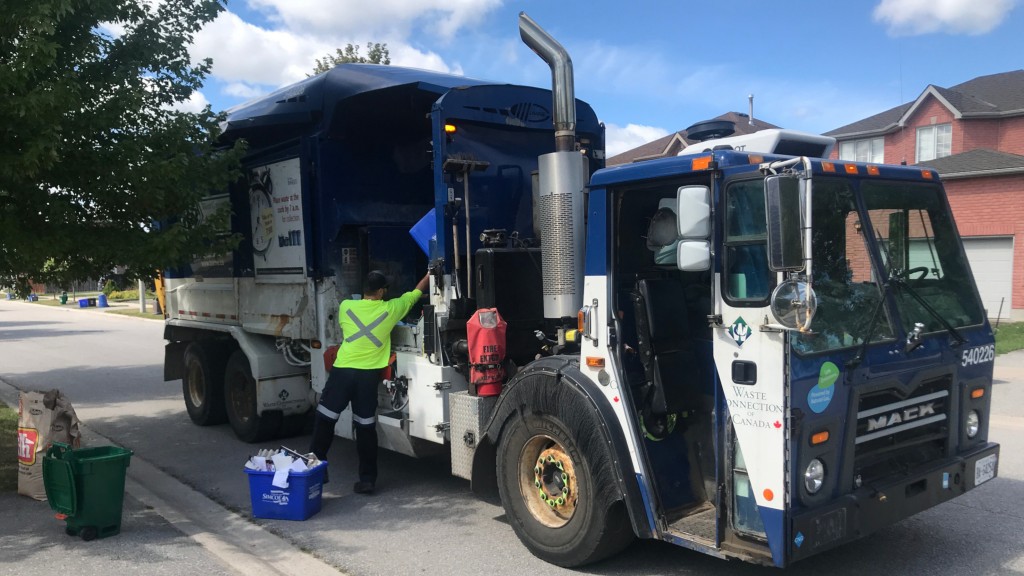 On August 15, 2019, at Canada Fibers' facility in North York, Ontario's Environment Minister Jeff Yurek announced the next steps to transition funding of the province's Blue Box Program away from municipal ratepayers to the producers of products and packaging.
The plan is one of the most significant waste management developments in modern Canada.
"We expect to see changes when producers are fully responsible for the recycling system," says consultant Maria Kelleher, principal of Kelleher Environmental in Toronto. "When producers assume market risks and need to access supplies of packaging materials to meet recycled content commitments, we may see changes to product and packaging design to make recycling easier."
Stewardship Ontario is developing actions and timelines to start transitioning the Blue Box program toward producer responsibility, based on recommendations from Special Advisor on Recycling and Plastic Waste David Lindsay. For six weeks this spring, Lindsay met with municipal and industry stakeholders, delivering his report to the government in July. Lindsay recommended phasing in the changes over a period of three years. The first group of municipalities will transfer responsibility for their programs to producers January 1, 2023. Producers will then be fully responsible for providing blue box services province-wide by December 31, 2025.
Assigning extended producer responsibility (EPR) to the blue box is part of an overarching provincial strategy called the Made-in-Ontario Environment Plan that includes reducing plastic waste and litter, and a range of other conservation and pollution prevention ideas. The plan dovetails with a recently proposed federal ban on single-use plastics that will also impact waste streams.
Lindsay's report acknowledges that Ontario's recycling rate has stalled. Confusion over what's allowed in recycling bins in the province's more than 240 different municipal programs has led to high contamination rates (as much as a third of what's set out for recycling may be sent for disposal) and missed opportunities for economy-of-scale savings.
In a perfect storm, Canada's recycling programs have also been hit by the recent closure of Chinese and other Asian markets to the import of recyclable commodities.
Stewardship Ontario (which manages the current Blue Box Program) will develop a detailed plan based on Lindsay's report and submit it to the Resource Productivity and Recovery Authority (RPRA) by June 30, 2020. The RPRA will approve it no later than the end of that year, at which point preparation for transition will begin. (Under Ontario's Waste Diversion Transition Act, 2016, the RPRA is responsible for overseeing the orderly wind up of current waste diversion programs and the industry funding organizations responsible for managing them.)
Overdue update
Ontario was the first jurisdiction in the world to fully implement municipal curbside recycling via its acclaimed "blue box" program in the 1980s. Roughly four decades after the program took off and was widely copied across North America, its inherent limitations have been recognized.
Ontarians have much to be proud of: they divert almost 50 percent of their household waste. However, when household rates are combined with commercial and industrial waste, the so-called "general" waste diversion rate falls below 30 percent. This means over 70 percent of waste ends up in landfills or incinerators (some exported to the U.S.).
The cost of managing Ontario's curbside recycling programs is currently split between municipal taxpayers and producers. With a status quo program, blue box costs would increase by approximately $10 million per year after 2019. Once full producer responsibility is in effect, however, Ontario's municipalities will save between $125 million and $175 million annually (based on 2017 costs).
Change will especially affect the soft drink industry, whose desire to shed its historic glass bottle refilling system was a major impetus for the blue box in the first place. Ontario remains one of only two provinces without a deposit-refund system for used non-alcohol beverage containers. (The other province is Manitoba.) This has kept diversion rates for these containers low.
Clarissa Morawski is managing director of the European association Reloop, which sponsored a report released in June entitled Better Together, from Eunomia Research and Consulting, that looks at Ontario's system.
"Contrary to old industry arguments," Morawski says, "Eunomia found a deposit-refund system for non-alcoholic beverage containers would save money."With this change, along with improvements in curbside programs, an additional 118,000 tonnes of materials would be recycled every year, with overall savings of $12 million.
Highlights of the change
However it unfolds, EPR will assign costs where they belong: with producers, who have the most control over the packaging in which goods are sold. Private companies will drive efficien-cies through the system, since they'll pay for it.
It's impossible to anticipate all the coming changes, but a few highlights might include:
• Soft drink and bottled water producers will likely place their containers on deposit. In place of yesteryear's glass bottles, a new system might make use of European-style refillable PET or other materials. Redemptions are likely to use high-tech reverse vending machines (such as those offered by TOMRA) and bar codes that facilitate bulk returns. The space in recycling bins previously occupied by beverage containers could be devoted to other materials.
• Alternative distribution and recovery systems reminiscent of yesterday's milk man may pop up to deliver everything from cereal to ice cream to shampoo, direct to people's homes. TerraCycle is already marketing just such a system called Loop.
• Producers and recycling professionals will innovate with new technology. Ontario is well positioned on that front, having the largest and fastest-growing cleantech sector in Canada, with $19.8 billion in annual revenues and over 5,000 companies employing 130,000 people.
• Specific strategies will be brought to bear on the challenging multi-residential sector, where recycling rates and organics collection lags behind rates for single-family homes.
• EPR for the blue box - in combination with bans on single-use plastics - could translate into windfall diversion gains in commercial and industrial waste, and raise the overall recycling rate (not just the residential one).
• EPR isn't simply about "who pays" for conventional waste management. Instead, it motivates companies to "design for the environment" (DfE). The new system should reduce the upstream environmental impacts of resource extraction, manufacturing and distribution (including climate change impacts).
• Plastic shopping bags and other flexible plastic film is currently accepted in Toronto blue boxes, but not in those of Waterloo. Uniformity of what may be recycled will lead to collection and processing efficiencies, lower costs and higher diversion rates.
• It's unclear to what extent companies will simply contract out collection and recycling to municipalities. Householders might not even notice much difference. In any case, some reorganization is likely at waste transfer, sorting and processing facilities, including their locations and what they process, to which both municipal and commercial waste and recycling professionals should pay close attention.
Guy Crittenden has worked in the solid waste and recycling industry over three decades. He is a Principal of Crittenden Communication, a consulting firm in Innisfil, Ontario, which specializes in environmental issues and the circular economy.
This article was originally published in the September 2019 edition of Recycling Product News, Volume 27, Number 6.
Related Articles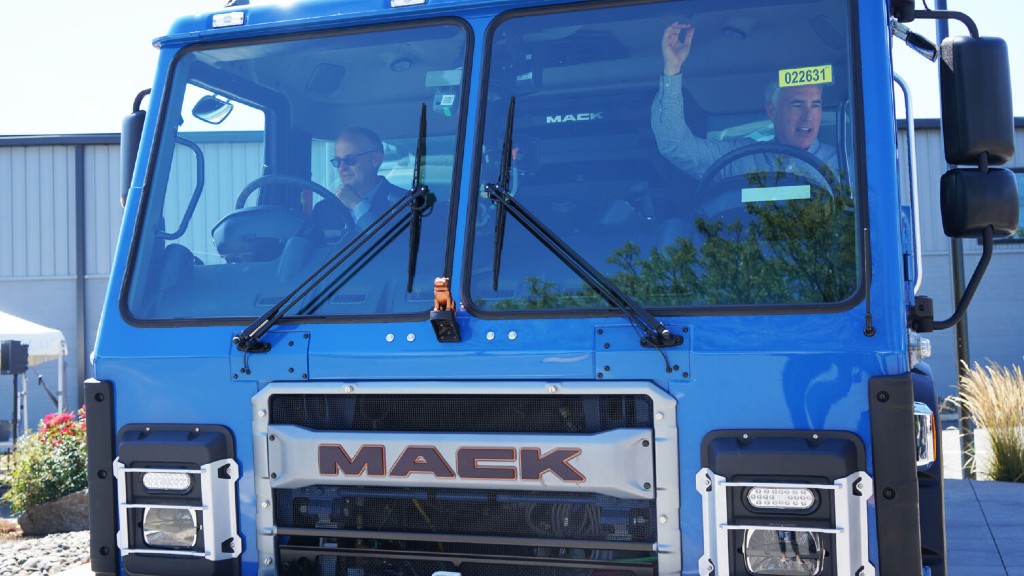 U.S. Senator test drives Mack electric collection vehicle at Lehigh Valley Operations facility