New Mexico one of the first to offer National Certification as a Sustainable Resource Manager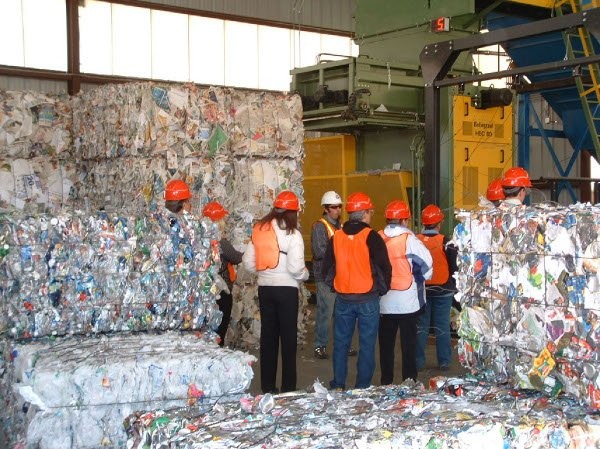 Ever wondered what the difference is between upcycling and downcycling? How would you classify recycling an aluminum can back into an aluminum can? What about making a house out of decommissioned shipping containers? These answers and many more will be revealed at a nationally certified training offered by the New Mexico Recycling Coalition.
The certification will provide attendees with in-depth training on compliance issues, economics of recycling, collections, marketing of material, safety, incentives based programs such as Pay-As-You-Throw, Zero Waste, education and outreach, jobs in recycling, local economic development, policy and ordinance initiatives, lifecycle analysis of commodities and extended producer responsibility, among other hot topics in the recycling and waste diversion industry.
The New Mexico Recycling Coalition (NMRC) is working with the Recycling Organizations of North America in cooperation with the National Recycling Coalition to provide a National Sustainable Resource Management Professionals Certification that will be in line with a newly developed program, accredited through Penn State University Altoona. New Mexico is one of the first states in the country to offer this certification.
The National Certification will enable professionals to bolster their resumes, gain extended knowledge of the recycling profession and stand out as a nationally-certified professional. The standards are consistent throughout the United States, so what attendees learn here is what other professionals are learning in other states.
The certification requires 30 classroom hours of training in addition to final examinations. A three day Recycling Certification Course will take place in May in Raton and in December in Alamogordo that is hosted by NMRC and the New Mexico Environment Department: Solid Waste Bureau. These courses provide 24 hours of classroom training. In addition to these hours, NMRC will host one additional 6 hour Recycling Professionals Training to reach the 30 hour classroom requirements in Albuquerque in June. The National Certification can be attained by anyone wishing to become a leader in discard management and interested in the sustainability field. To learn more, visit www.recyclenewmexico.com.
New Mexico Recycling Coalition is a non-profit member-supported organization with the mission of leading New Mexico to value waste as a resource. The organization serves as a recycling advocate working with a diverse group of stakeholders, communities, businesses, schools and grassroots activists to help build sustainable and efficient recycling programs.