Regens Metals using Gensco cable strippers to meet market demands
Gensco Super Strippers are helping Saskatchewan recycler add value to recovered cable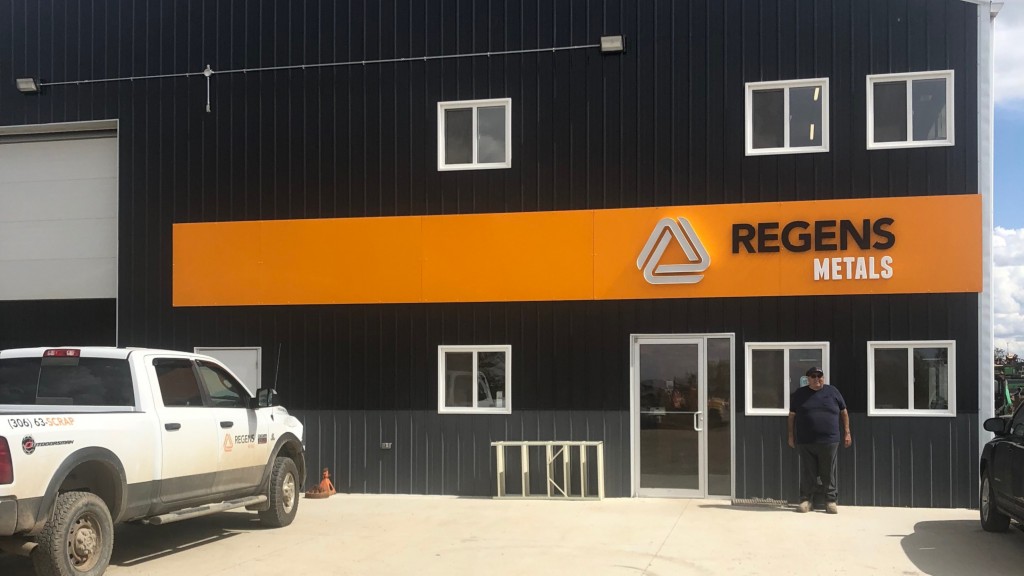 Owned by Logan Baniulis, Regens Metals is located in Estevan, Saskatchewan. Baniulis, with a background in the waste hauling industry for three decades, turned his focus to scrap metal close to five years ago. In October 2018, he opened a new scrapyard in Estevan, relocating from the small rural town of Bienfait, Saskatchewan. At the new, larger location, Regens Metals buys and sells ferrous and nonferrous scrap, some e-waste and plastics, and runs their home base for the company's hauling and container services, as well as their farm and industrial site salvage and cleanup business.

Len Rody, Regens' operation manager, started in October 2018 when they opened the new scrapyard. "I've been in the scrap business since the late 80s," says Rody. "Mainly I worked in Alberta where I was contracted with Suncor processing scrap. Then I ran a medium-sized yard in the City of Edmonton - Canadian Consolidated Salvage. I have processed just about every type of machinery, including a lot of heavy equipment from farm and oilfield decommissioning and site cleanups. I've cut up everything from wheel loaders, tractors and excavators to draglines. You name it.
"Here at our yard in Estevan, we probably average 500 tons a month of steel and probably around 60 tons of nonferrous."
Taking it to the streets
Rody says the move to their new location in 2018 was largely motivated by a need to situate themselves in the city, rather than outside the city in a rural town. "We just have better access to scrap here in the City and are able to cut down on our hauling," he says.
Regens Metals runs a small fleet of trucks for container service and hauling, and for the industrial and farm site cleanup side of their business for which they travel around the province and into neighbouring Alberta and Manitoba. Regens Metals site cleanups include work at oilfields, mining sites, a wide range of other industrial sites and farms. According to Rody, site cleanups amount to approximately 50 to 60 percent of their total business.
"Our site cleanup contracts are usually just a buildup of scrap," he explains. "It can be anything though, any size, shape, or description, from old cranes and farm equipment to smaller scrap pieces where we just sweep the area and haul it away. We trim it down for hauling, load as much as we can and bring it to our yard."
He says they also use roll-off bins to service commercial accounts in the region. "We have somewhere between 90 and 100 bins out right now," he says. "Hauling is a big part of our business.
"There's not really enough scrap generated in our local area. So for a lot of nonferrous, we go out of area. We haul out nonferrous including a lot of insulated wire. We process it, clean it and ship it. Often, we're travelling long distances so everything has got to be packaged very densely, so we can load easily and efficiently.
"We cut a lot of metal down to size with mobile shears, for both steel and nonferrous, and we use a contractor with a mobile baler that comes in to process white goods and cars."
He says they package nonferrous mainly into Gaylord boxes or bales, and emphasizes the importance of segregating all materials. "There's some in the scrap business that will pick up materials and then take it into another scrapyard and dump it off. We bring it back to our yard, we segregate everything we process, put it in its proper categories and then sell it as clean product for the end-user."
At the Regens Metals scrapyard in Estevan, he says there are several pieces of key equipment that keep their operation running at full steam. For cutting material, Len Rody and his team run a Cat excavator with an Allied-Gator shear on it.
"I've actually had two other types of shears over the years and I always thought I should have had one of these Allied-Gator shears to start with," Rody comments. "The Allied-Gator mobile shear is a really good product."
Once material is cut up, Regens uses a Sennebogen material handler with a magnet to further sort, load and move material.
At the end of the day, they ship clean, mostly loose material, not baled, to local mills.
Gensco Super Strippers and the true value of armoured cable
Most recently, this past spring, Regens Metals bought a 300 Series Super Stripper from Gensco Equipment, the long-time recycling industry equipment supplier based out of Toronto, Ontario.
"We use it for processing all different types of armoured cable," says Rody. "Before we got the Super Stripper, I was selling cable with the armour on it, as is. Now I recover the copper and aluminum out of our cables and we are getting far more value out of this side of our business.
"I also have a smaller stripper that will do my cable without armour on it and I'm hoping that I can keep the new machine busy with armoured cable."Rody explains that for standard and armoured electrical cable, there are many types, including electrical, PVT, covered lead, rubber, nylon, subsea, tech.
"We do it all," he says. "I process a lot of tech cable, REDA cable [from oilfields] lead cable, whatever."
According to Gensco's Sean Abenstein who works closely with Len Rody and Regens Metals, "We have not found another cable stripper that is versatile enough to strip such a large variety of types and/or sizes of heavy cable without compromising effectiveness."
With three models to choose from, Abenstein says Gensco's new Super Strippers can be configured to process small common wire from 3-mm (1/8-inch) round to 205-mm (8-inch) round. Throughput can reach up to 90 feet per minute. "These robust machines are easy to adjust for the various sizes of cable," explains Abenstein.
"Our larger models offer standard electric pendant controls to adjust cutting blade depths and overall cable diameter." He adds that most models come complete with a rear shakeout table for fast, simple and effective stripping and sorting.
"These models are built with the recycling industry in mind, and a realistic understanding of the abuse machines are expected to take, especially in the environment they are operating in," says Abenstein. "They are designed specifically for intensive work with armoured cables."
Rody adds that one obvious benefit of their new Super Stripper is that it is very easy and straightforward to use. "It's not hard to get a feel for it and understand it," he says. "An armoured cable comes in, we sort it to size, adjust our machine, and feed each size through."It'll clip off all the aluminum armour, so you just pull out your plastic and aluminum. Then our copper can go to the granulator, or the other wire stripper, depending on the wire size.
"Over the years, I've bought suspended magnets, Genset magnets and cable and wire strippers from Gensco," continues Rody. "I've dealt with them for probably 30 years. I've always had really good luck with them. They are good people. I'm on the second generation now, dealing with Sean Abenstein out of Toronto."
Rody says his long relationship with Gensco has been built on great service and equipment and also notes "they're a walking library on equipment over the years. If you've got an old machine, they've got somebody there, you can describe it to them, and they'll know what it is. That's where Gensco really shines."
A changing landscape
When it comes to the way they run their scrapyard day to day, Rody says things have not changed that much in the last decade.
"Environmentally, we're more conscious than we were when I started out in the business, but otherwise it's basically the same thing. We're still trying to figure out how to most efficiently take everything apart."Scrap has lightened up over the years though," he says. "The weight of steel and other materials that they used to build machines years ago was much heavier than what they're using now, with today's alloys and other advances."
He says as a scrap recycler this means there's a lot more shreddable material now than there used to be, which means more large-scale shredders in operation around North America.
"Scrap shredders have become a lot more of a big thing in the industry than they used to be," says. Rody. "It used to be that the local steel mill owned one, and that was about it. Now, a lot of scrapyards own them. This is in part because there is so much light scrap. Shredders can densify it efficiently and make good quality product for mills."
Rody adds that another change he has seen since he started in the business is on the nonferrous side of recycling, which he says has really come full circle.
"When I first started in scrap, we'd process everything as clean as you could, and then sold it for your best return. And then the Chinese came into the market in a very big way, accepting almost all material, and it wasn't worth cleaning anything for many years. Now it's gone back the other way."
He adds that Regens Metals have not been significantly affected by the changing global markets over the last few years, as most of their end material is sold to mills domestically. But changing global markets do have an effect on overall demand and pricing, and on how the industry evolves.In part because of recent changes in global markets, he notes as an example that there's currently a high demand for wire and cable strippers in particular.
"We need to clean a lot of insulated wires now to get the best return and be competitive," says Rody. "The spread [the difference in price between 'clean' and 'dirty' scrap material] that the Chinese have got has widened immensely compared to what it was. I remember a time when I was sitting down and working out the return on cables, and quite literally there was a penny or two per pound difference, between whether I cleaned it or if I sold it the way it was.
"So, it really wasn't worth doing it. But now it's gone up to where there's a pretty decent spread. It's definitely worth having cable strippers." He adds that in the years to come, he expects they will significantly expand on their insulated wire processing business.
"The situation in China has just made everybody up there game," remarks Rody. "Works for us." RPN
This article was originally published in the September 2019 edition of Recycling Product News, Volume 27, Number 6.
Company info
Related products
Related Articles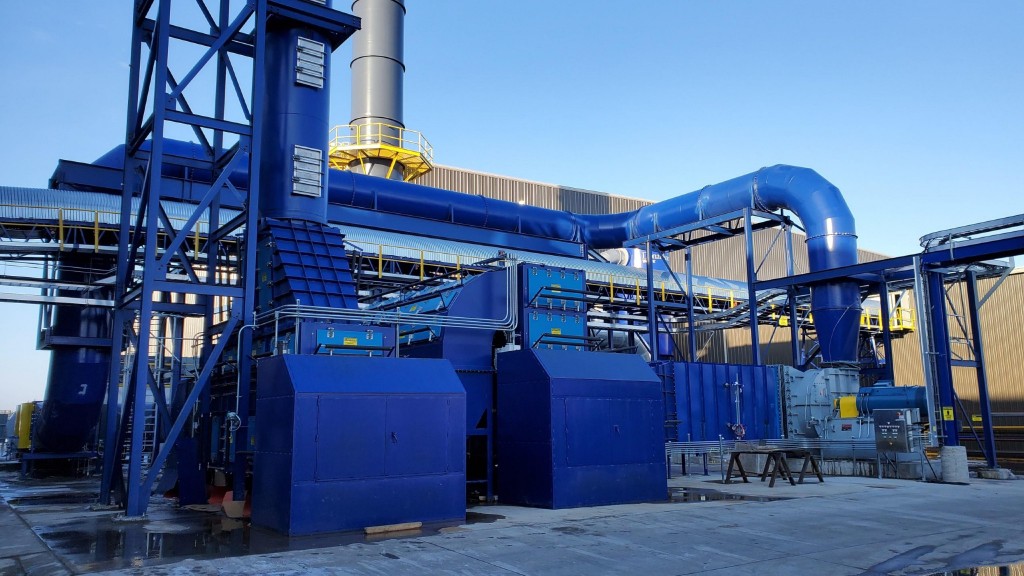 Wendt establishes footprint in Europe with formation of Wendt Corporation GmbH