New report from SWANA provides options for curbside recycling programs
Applied Research Foundation report looks at impact of China's National Sword Policy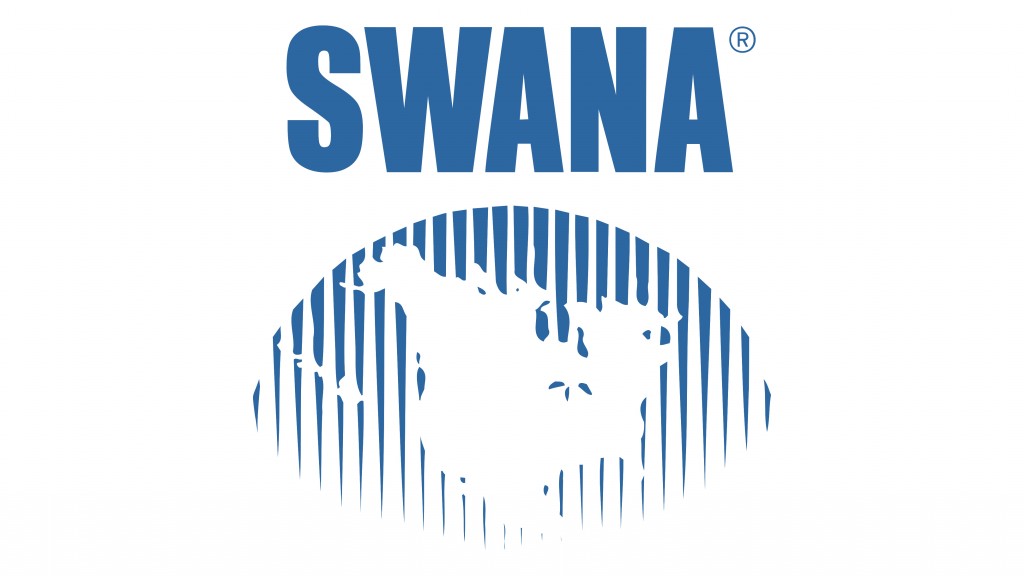 An important new report issued by the Solid Waste Association of North America's (SWANA) Applied Research Foundation (ARF) provides a number of significant observations and insights regarding the impacts of China's National Sword Policy on curbside recycling programs in the United States and Canada, and the resets that can be made to address them.
China's National Sword policy banned the import of several recyclable materials from all countries - including mixed paper and mixed plastics - on January 1, 2018 and reduced the acceptable level of contamination in scrap and recyclable materials not banned to 0.5% effective March 1, 2018. China also imposed tariffs on many recyclables specifically from the United States - including cardboard, other recovered fiber, metals, and plastics - in August 2018.
National Sword has contributed substantially to a 50% reduction in the revenues received from the sale of recyclables recovered through curbside recycling. In addition, it has resulted in increased processing costs and residue rates at material recovery facilities (MRFs).
"The China National Sword policy is providing recycling program managers with an opportunity to reevaluate the costs, funding mechanisms and materials targeted by their curbside recycling programs in an effort to make them more sustainable and effective," says Jeremy O'Brien, P.E., SWANA's Director of Applied Research.
The report, "Resetting Curbside Recycling Programs in the Wake of China," presents several options that can be implemented to counter the impacts of China's National Sword policy. One example would be to switch from a weekly to bi-weekly schedule for curbside recyclables collection.
"We expect municipal officials and other key recycling stakeholders will review the important data, conclusions, and recommendations from this ARF report and incorporate them into their recycling programs. Local governments have several options that are preferable to dropping curbside recycling programs," stated David Biderman, SWANA's Executive Director and CEO. Biderman added that this fall will be an active one on the recycling policy front, with the November release of EPA's long-awaited national recycling framework and congressional activity on bills that would support recycling programs.
China's National Sword policy underscores the need to address the high contamination levels of incoming single stream recycling loads that are processed at MRFs. Contamination is costing curbside recycling programs over $1 billion per year on a national basis when additional collection and processing costs associated with contamination are considered. While contamination has not been caused by National Sword, the need to clean up recyclable streams has been highlighted by the new restrictions.
The full report, "Resetting Curbside Recycling Programs in the Wake of China," is currently only available to SWANA ARF subscribers. SWANA members receive free access to ARF industry reports one year after publication.
To learn more, click here for the Executive Summary of the new report.
For more information on SWANA, visit https://swana.org/.
More from Collection & Hauling
Single-Ram and II-Ram High-Capacity Balers
At Machinex, we've been designing sorting systems for over 35 years, so we know how essential it is for MRF operators to have a baler they can trust and not worry about its operational reliability. This is why we design and manufacture reliable single-ram and II-ram high-capacity balers to specifically help optimize their operations.
Watch the video of our expert who presents the main features of Machinex balers delivering these important benefits:
Easy & accessible maintenance
Reduced maintenance & bale handling costs
Energy savings
Optimal bale density
For C&D recyclers, waste haulers, demolition contractors and landfills, there is a growing opportunity to profit from rethinking processes. Although every operation is different, by streamlining the front end of the C&D operation processes with purpose-built technologies, recyclers can tap into new end markets, accommodate higher material volumes, stay ahead of regulatory restrictions, increase recovery rates and add commodity revenue, while decreasing labor and other costs.
Download the new eBook to learn about:
Finding opportunities in the alternative to landfilling C&D
How facilities can increase their profits from C&D
Using the right C&D processing technology in the right locations