Nucor Building Systems announces launch of eComponents online component purchasing website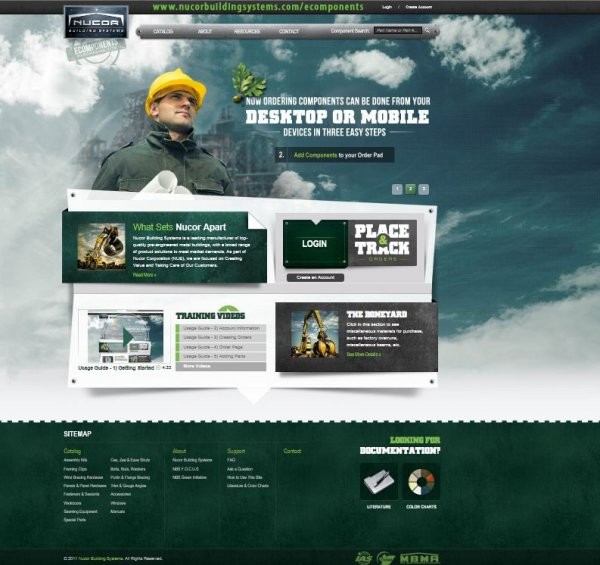 Nucor Building Systems, a manufacturer of custom-engineered metal building systems, is pleased to announce the launch of eComponents, a new online purchasing site for components and parts. This new tool is designed using leading-edge technology that allows users to quickly and easily browse products, place an order online, and track it from a desktop computer or mobile device.
"We are extremely excited to announce the release of this state-of-the-art ecommerce tool. Our highest goal continues to be taking care of our customers and we are committed to continuously developing innovative products and tools to benefit them," said Jeff Carmean, President of Nucor Building Systems.
"I strongly believe the eComponents site will provide high-value to both current and new customers alike. The tool is very easy to learn allowing users to get up and running quickly with instant access to our large inventory of available products," added Ron Fox, Manager of Technical Services for Nucor Building Systems.
The eComponents site features a comprehensive product catalog including individual parts, full assembly kits that are entirely editable, and a boneyard section of factory overrun parts offered at discounted prices.