Ripple Glass and End of Waste Foundation partnering to increase glass recycling rates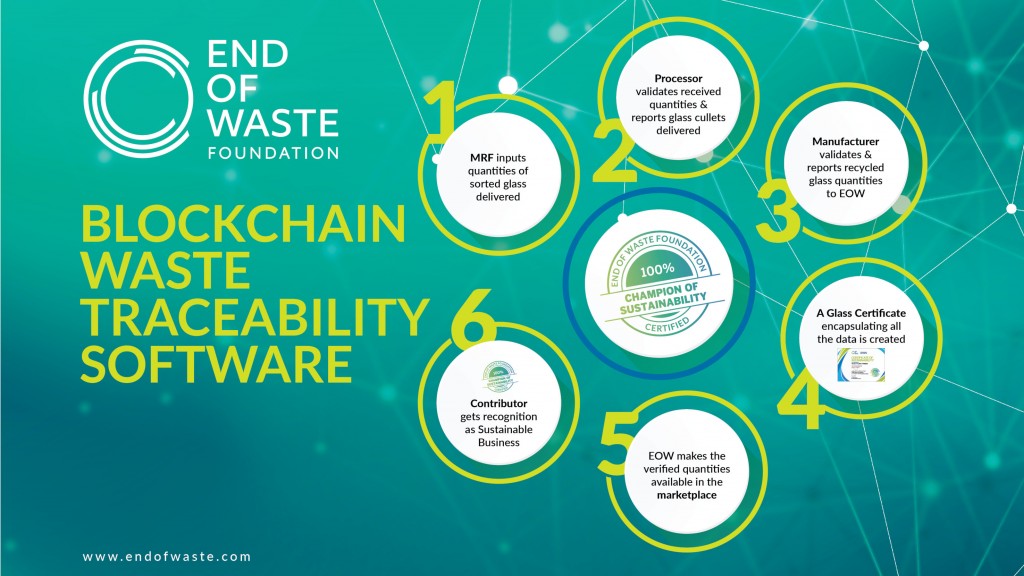 End of Waste Foundation and Ripple Glass are partnering to save the glass. With their common mission of increasing glass recycling rates, Ripple has implemented End of Waste's Blockchain Waste Traceability Software (BWTS) to provide immutable data to prove the increased rates. BWTS traces glass waste quantities from bin to new life. (MRF → Glass Processor → Manufacturer)
"Ripple Glass recycles glass from Kansas City and over 100 communities throughout the Midwest.We have increased the glass recycling rate in Kansas City from 3% to 20%, but in recent years, that recycling rate has stagnated. To increase glass recycling, the costs of recycling will need to be shared between producers, consumers and processors like us. The End of Waste Foundation will enable cost sharing between those that produce glass, and the facilities that recycle it.
Our mission at Ripple Glass is to keep glass out of the landfill by making glass recycling work. We believe that glass is too good to waste, and look forward to working with the End of Waste Foundation to fix the broken value chain of recycling." says Michelle Goth, General Manager of Ripple Glass .
"In addition to increasing glass recycling rates, Ripple and End of Waste are on a similar mission to divert glass from landfills to the recycle stream. We're excited to subsidize Ripple's efforts to reach out to more communities in which glass is being wasted and bring it back in the recycling stream, thus building a circular economy" says Ionut Georgescu, Founder and Chief Evangelist of End of Waste Foundation.
"We believe in the power of communities and that consumer behavior will help shift the paradigm in recycling. We appreciate Ripple's innovative approach and the great work they are doing within the communities in which they are active. It is imperative that these communities continue to actively recycle glass and be the change makers and the example for other parts of the U.S. Our business model includes financial contributions from conscious consumers who want to be part of the solution, and we believe that the partnership with Ripple will help us spread that message."Georgescu adds.
The need to create sustainable infrastructure in the U.S. recycling industry is vital for the future health of the Earth.
How End of Waste BWTS Works:
MRF inputs quantities of sorted glass to be delivered to the processor.
The processor validates quantities & reports glass cullets shipped to the manufacturer.
The manufacturer validates quantities & reports recycled glass quantities to EOWF.
A Glass Certificate encapsulating all the data is created.
EOWF makes the verified quantities available in the marketplace.
Sustainable businesses and citizens contribute to receive a glass certificate to offset their Carbon footprint.
Valued at $70 per ton, sustainable businesses and conscious consumers can enroll in EOWF program to acquire certificates. Up to $35 per ton will get shared among each entity involved - MRFs, Processors, and Manufacturers. A minimum of $20 will be dedicated to investments & R&D. The remainder stays with EOWF for scaling, development, and maintenance.
Related Articles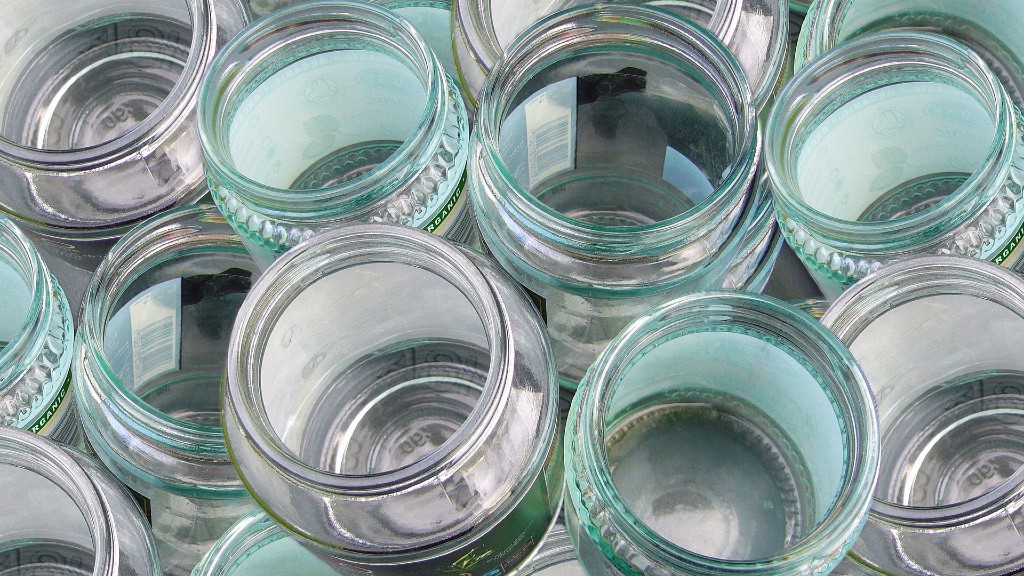 Glass Recycling Foundation awards nearly $70,000 in grants to support glass recycling industry