RFID solutions provider Lateral Innovations expands solution offerings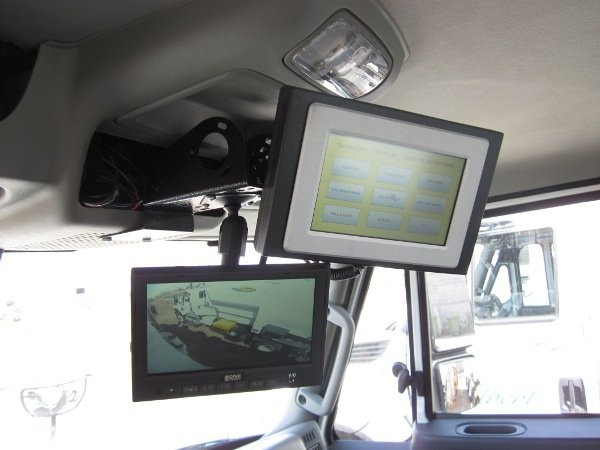 Lateral Innovations, the Quebec-based RFID solutions provider for the Solid Waste collection industry, recently entered into an exclusive Pan Canadian distribution agreement with Road King Technologies out of Montreal, a supplier of AVL (on board GPS) location systems.
"This product addition will translate into broader technology solutions for our targeted customer base," says Benoit Talbot Eng., President of Lateral Innovations.
"The RK 1000 AVL system (from Road King) includes real-time data transfer and street map viewing among its software features," explains Christian Lapointe, VP business development at Lateral Innovations. "Combined with our INNOVATRAC RFID-based cart tracking system, Road King's technology will bring our software efficiency and flexibility to new heights."
Lateral Innovations was recently awarded the supply contract for RFID on board collection tracking and AVL positioning systems for the newly purchased automated side loaders at the City of Guelph, Ontario. In December, 2012, the company was also awarded a second contract from the City of St-Albert, Alberta, to equip five organic waste collection trucks with its INNOVATRAC RFID-based cart tracking system.
More from Collection & Hauling
Single-Ram and II-Ram High-Capacity Balers
At Machinex, we've been designing sorting systems for over 35 years, so we know how essential it is for MRF operators to have a baler they can trust and not worry about its operational reliability. This is why we design and manufacture reliable single-ram and II-ram high-capacity balers to specifically help optimize their operations.
Watch the video of our expert who presents the main features of Machinex balers delivering these important benefits:
Easy & accessible maintenance
Reduced maintenance & bale handling costs
Energy savings
Optimal bale density
For C&D recyclers, waste haulers, demolition contractors and landfills, there is a growing opportunity to profit from rethinking processes. Although every operation is different, by streamlining the front end of the C&D operation processes with purpose-built technologies, recyclers can tap into new end markets, accommodate higher material volumes, stay ahead of regulatory restrictions, increase recovery rates and add commodity revenue, while decreasing labor and other costs.
Download the new eBook to learn about:
Finding opportunities in the alternative to landfilling C&D
How facilities can increase their profits from C&D
Using the right C&D processing technology in the right locations