Liebherr receives "red dot" design award 2013 for wheel loaders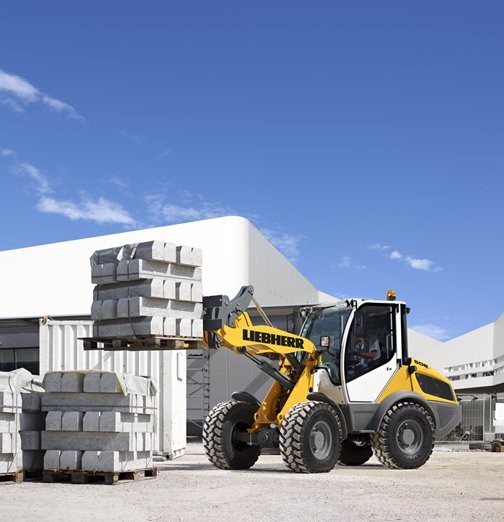 Two Liebherr wheel loaders, the L 506 Compact and L 576, received the worldwide known red dot design award in the "product design" category.
The compact loader L 506 Compact combines high performance with maximum safety and extreme versatility in use. The overall height of the machine does not exceed 2,500 mm, an exceptionally low figure.
The L 576 wheel loader of the new IIIB generation has a more compact layout, with all the principal maintenance points accessible from ground level. The stable construction means that it can also be maneuvered quickly and easily and thus has a positive effect on productivity.
The red dot design award is one of the most prestigious international design competitions. The winners are decided by a high-ranking jury of renowned experts, who demand the highest standards of creativity, innovation and product quality. The strict judgement criteria are constantly adapted to the latest developments in terms of formal, technical, manufacturing, social, economic and ecological requirements. These criteria form a framework for the experts on the jury to interpret individually. Experts from numerous countries select the prize-winners of 2013 from a total of 4,662 designs submitted in the various categories.