Rubicon Global partnership with Japan's Odakyu Group to support development of circular economy
Pilot program launched to help haulers improve efficiency and new business opportunities in waste management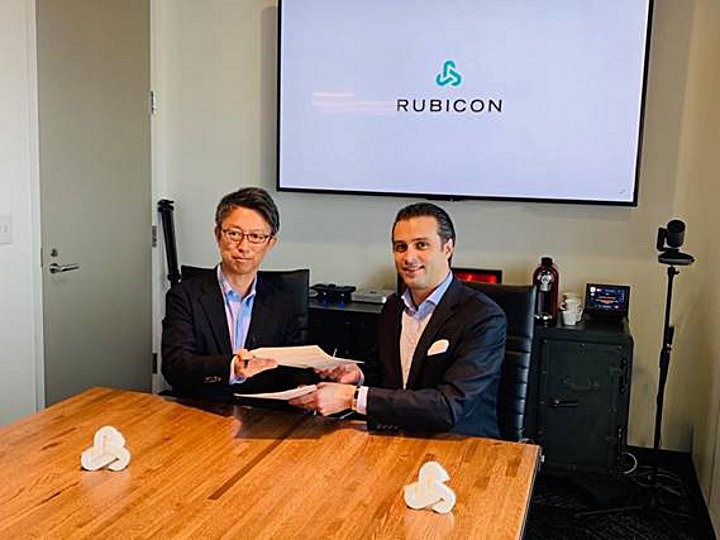 Atlanta-based SaaS (Software-as-a-Service) solutions provider Rubicon Global and Odakyu Group, a leading transportation, retail and real estate company in Japan, have signed a partnership agreement for a pilot program in Japan focused on supporting the Japanese waste and recycling industry towards a more integrated Circular Economy.

Odakyu Group, operating in Japan since 1948, is committed to working collaboratively with local Japanese haulers and industry leaders to identify and solve the local and global challenge of waste. According to Odakyu, RUBICONPro, RUBICONConnect and RUBICONPremier technology can help the hauling community in Japan improve operational efficiency and identify new business opportunities while creating shared value. By partnering with Rubicon, Odakyu Group will utilize Rubicon's technology to help develop a sustainable ecosystem for all of its operating businesses.
"Rubicon Global is very excited about collaborating with Odakyu Group on building out sustainable solutions in Japan," said Renaud de Viel Castel, Senior Vice President of Global Expansion at Rubicon Global. "Rubicon's mission is to end waste, which is both a global challenge and opportunity. We look forward to the very positive impact the partnership with Odakyu Group will have on the community across Japan."
"Rubicon Global is seen by Odakyu Group as an innovator in the category of waste and recycling, and will bring tremendous insight, strategy and technological expertise to help bring to life the circular economy in Japan," said Masashi Hisatomi, General Manager of Management Strategy of Odakyu Electric Railway, Odakyu Group.
"We look forward to building this relationship with Rubicon in the months to come and see enormous opportunity within Odakyu Group to utilize the latest global technologies to help local stakeholders and to become a leading company of circular economy in Japan. Also, given that Rubicon works closely with companies, haulers and cities to become their true partners by solving their problems together, by collaborating with Rubicon, we would like to help solve the problems that Japanese stakeholders face."

More from Industry News
Single-Ram and II-Ram High-Capacity Balers
At Machinex, we've been designing sorting systems for over 35 years, so we know how essential it is for MRF operators to have a baler they can trust and not worry about its operational reliability. This is why we design and manufacture reliable single-ram and II-ram high-capacity balers to specifically help optimize their operations.
Watch the video of our expert who presents the main features of Machinex balers delivering these important benefits:
Easy & accessible maintenance
Reduced maintenance & bale handling costs
Energy savings
Optimal bale density
For C&D recyclers, waste haulers, demolition contractors and landfills, there is a growing opportunity to profit from rethinking processes. Although every operation is different, by streamlining the front end of the C&D operation processes with purpose-built technologies, recyclers can tap into new end markets, accommodate higher material volumes, stay ahead of regulatory restrictions, increase recovery rates and add commodity revenue, while decreasing labor and other costs.
Download the new eBook to learn about:
Finding opportunities in the alternative to landfilling C&D
How facilities can increase their profits from C&D
Using the right C&D processing technology in the right locations