Powerscreen of Canada to show latest crushing and screening plants at National Heavy Equipment Show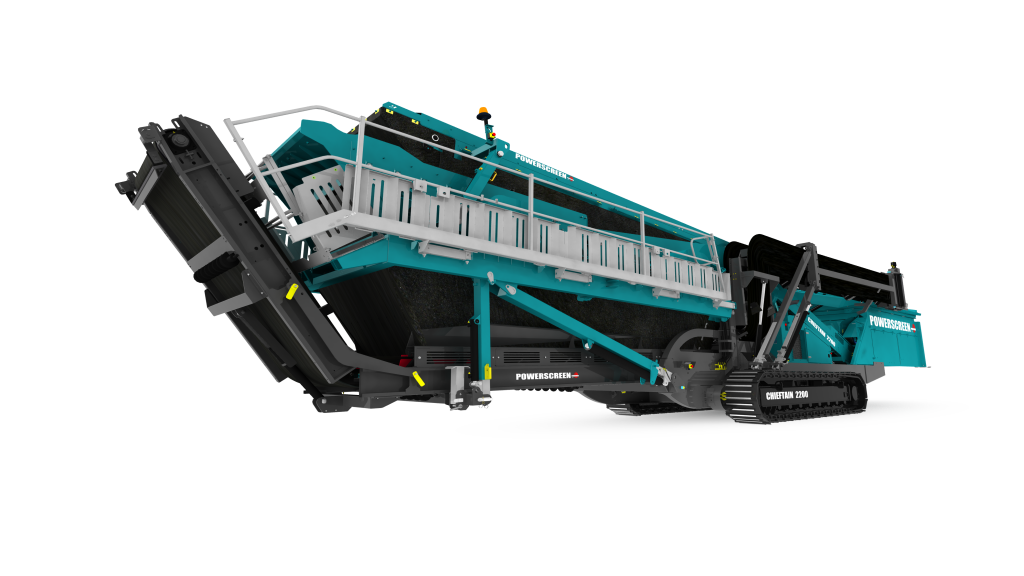 Powerscreen is one of the world's leading providers of mobile crushing, screening and conveying equipment. Official distributors, Powerscreen of Canada will exhibit at the National Heavy Equipment Show in Toronto, from March 28-29th, 2019. Exhibiting at booth number 5004, experts will be on hand to talk crushing and screening and visitors will have the opportunity to get up close to a Powerscreen Chieftain 2200 screen.

Chieftain 2200 - "A big step up from competitors"
The Powerscreen Chieftain 2200 is designed for operators who require large volumes of high specification products with maximum versatility, in aggregate, C&D recycling and a range of applications. It has a revolutionary patented drive system which allows switching between 2 and 4 bearing with bolt-on parts. The maximum variability of the Chieftain offers improved capabilities over its class rivals, especially when trying to make high specification aggregate. It's two highly versatile, double deck screenboxes provide a total screening area of 19.5m2.
The Chieftain 2200 screen is the first Powerscreen machine with a double deck screenbox. With a massive benefit of a quick set-up time (typically under 30 minutes), hydraulically folding conveyors and track mobility, its high aggression screenboxes can handle dirty, sticky material with ease.
Stop by booth 5004 at the National Heavy Equipment Show in Toronto and speak to Powerscreen of Canada, the crushing and screening experts.
For more information on Powerscreen® crushing and screening products or Customer Support please contact your local distributor. Details can be found on the informative website www.powerscreen.com.
Company info
Related products
More from C&D Recycling
But we've been successfully sorting paper on the front end with optical sorters since 2005. Why have we been so successful? Because we know it's not JUST about the optical. We focus on your entire operation, so you make the most of your fiber line. Is your optical sorter living up to its potential? Call us at 203-967-1100 for a free system evaluation.
Traditionally, recyclers across Canada have sent a huge percentage of their recovered scrap metal to Hamilton, Ontario, or Pennsylvania in the U.S., via open-top rail cars and truck trailers. The scrap is then melted down and turned into new steel. This is still the case for much of our scrap steel, but recently the growing trend toward containerization has introduced new opportunities for efficient, cost-effective shipping of both non-ferrous and ferrous materials to overseas markets.