RUBBLE MASTER signs distribution deal for Western Canada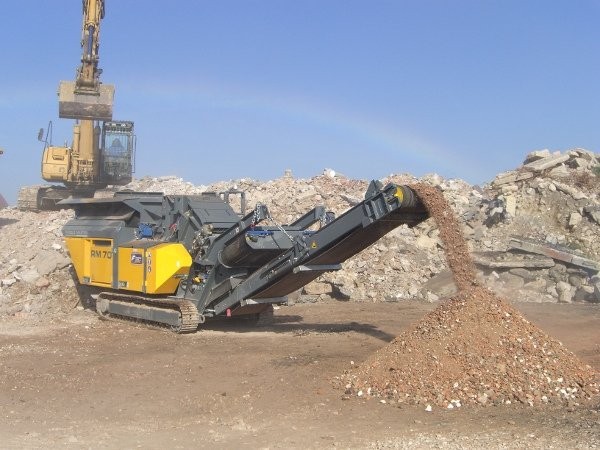 RUBBLE MASTER has signed an exclusive Western Canadian distribution agreement with Abbotsford, BC and Calgary, Alberta-based ShearForce Equipment. ShearForce is the attachment and mobile crushing equipment division of West Coast Machinery.
The company says mobile crushing equipment is revolutionizing the materials recycling industry by replacing the traditional practice of moving and processing demolition waste. RUBBLE MASTER units transform raw materials into products for resale on-site, all while saving time and money on transportation and processing costs. The compact range is easy to transport, requires minimal down time, and offers unbeatable high performance, with exceptional fuel efficiency and low emissions.
With more than 20 years of international expertise, and more than 10 years of parts, service, and backup support in North America, RUBBLE MASTER has long been a supplier to the construction, demolition, quarry and recycling industry in North America and worldwide.
"We are very excited for the opportunity to provide RUBBLE MASTER products to the BC and Alberta markets," said Brad Dewit, president of ShearForce Equipment. "We know there is significant potential for customers in many different industries to save a substantial amount of time and money on their job sites with this equipment."
RUBBLE MASTER offers crushers in the range of 26,500 lbs. to 62,000 lbs. with no special transport permits required. The crushers have hourly production rates ranging from 88 tons per hour to 275 tons per hour, and fuel consumption ranging from 2 gallons per hour to 6 gallons per hour, due to their innovative diesel-electric concept.
Visit www.shearforce.ca to learn more about RUBBLE MASTER in Western Canada.
Related Articles
On January 1st, 2021, the Basel Convention's plastics waste amendments became effective in Canada. The amendments focus on the international movement of plastic wastes that may have limited recycling options or be more difficult to recycle. This change will likely be felt all along the supply chain, including collectors, processors, and exporters. If you export plastic waste for recycling or final disposal, or if you are an exporter of other scrap materials, including plastic, paper, or e-waste, you may be subject to Canada's Regulations, and a valid export or transit permit may be required.