North American group of dealers for Komptech Americas meets in Denver, Colorado
Meeting reviews successes of 2018 and offers a glimpse into plans for an even stronger year in 2019

On November 8, members of the entire North American group of dealers for Komptech Americas met in Denver, Colorado to review the successes of 2018 and gain a glimpse into plans for an even stronger year in 2019.

Some flew in from as far away as Boston and Montreal. Others made shorter flights from Austin and Calgary. In the end, representatives from the thirteen individual Komptech Americas product and service dealers across the United States and Canada gathered at the company's Denver headquarters for the 2018 Komptech Americas Annual Dealer Meeting. The event was organized to allow dealers to meet together in the same location to hear from and speak firsthand with leaders of Komptech Americas and Komptech Europe.
"We organized this meeting as an opportunity for our entire dealer network to come together under one roof to share and discuss the latest trends in our business and industry," said Brandon Lapsys, VP of Komptech Americas. "There's nothing like being able to interact face-to-face with others who share the same passion for providing a top quality product and customer experience."

To start the meeting Brandon Lapsys conducted a short walking tour of the Komptech Americas headquarters. Dealer attendees were given an up-close look at the extensive warehouse supply of OEM replacement and maintenance parts kept on-hand at the Denver facility.
Following the tour, Marcel Vallen, CEO of Komptech Americas and Plexus Recycling Technologies, provided the opening welcome introduction for the meeting - setting the stage for the rest of the day. Over the next several hours, the dealers were presented with a jam-packed overview of information covering updates on the North American Waste and Recycling market, individual Komptech Americas dealer updates, 2019 product portfolio updates, and key customer success stories experienced in 2018.

After a brief morning break, the leadership team from Komptech - Europe offered exciting updates from the factory in Austria. Komptech CEO, Dr. Heinz Leitner, led the overview presentation, giving insight and examples into how Komptech continues to lead the industry as a superior solution provider of technology and products for the waste, recycling and organics industries.
Factory Updates presentation by Dr. Heinz Leitner from Komptech GMBH
Dr. Heinz Leitner, CEO of Komptech GmbH provides updates from European factory
The meeting continued to provide information to the dealers for the next few hours with the latest news from the Komptech Americas marketing team, as well updates from Plexus Recycling Technologies, also a member of the M-L Environmental Group. One of the highlights of the meeting was the final exciting and entertaining presentation from keynote speaker Dr. Geoff Hill who spoke about the challenges and opportunities of composting food waste.
"This year's dealer meeting proved to be an extremely valuable experience for everyone involved. We had the opportunity to have all of our dealers in one location and provide them with a great deal of information from across our entire organization to help them and their customers succeed in the coming year, " explains Marcel Vallen, CEO of Komptech Americas.
Komptech Americas' Dealer Network in Canada Includes: Tyalta Industries - Serving Alberta, Northwest Territory, Saskatchewan, and Manitoba, Canada -
www.tyalta.com; Komptech Ontario - Serving Ontario, Canada - www.komptech.ca; Ault Equipment - Serving Quebec, Canada - www.ault.ca/en and Foreman Equipment - Serving British Columbia and Yukon Territory, Canada
www.foremanequipment.com.
For a complete list of U.S. dealers, visit http://www.komptechamericas.co...
Related Articles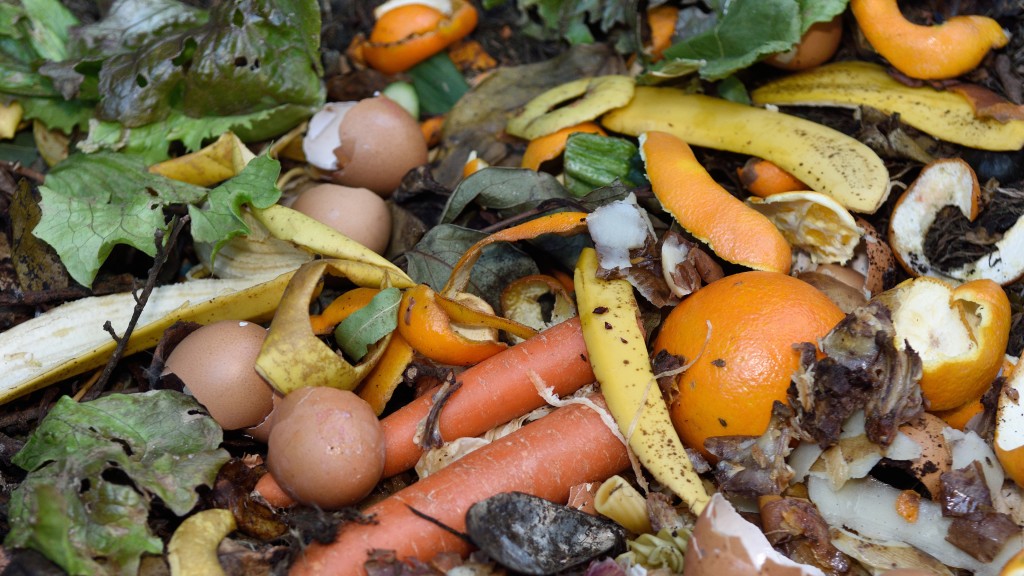 Greenhouse opening helps Highfield Farm further develop industrial land into urban farm